Megan talks about life and her new advocacy on World Smile Day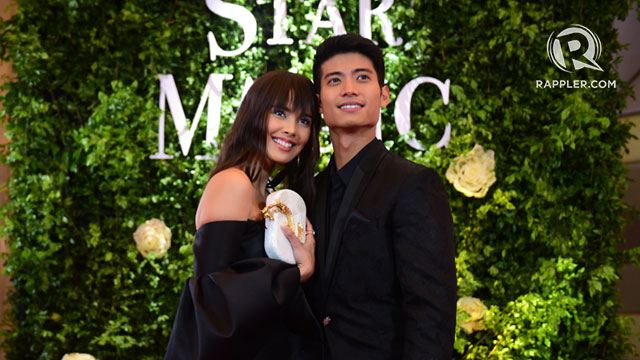 MANILA, Philippines – Actress-beauty queen Megan Young is very happy with her boyfriend of 7 years, Mikael Daez.
During an interview with Megan at the local celebration of World Smile Day on October 5, hosted by Smile Train, she shared that they are both in a good place in their relationship. Although they have been together for years, Megan said that there are no plans to tie the knot anytime soon. (READ: Mikael Daez confirms relationship with Megan Young)
Megan has also been very supportive of Mikael's growing YouTube career. To date, the actor-vlogger has over 30,000 subscribers on his channel.
"YouTube is really something na he saw the future in. He saw the future is digital and its something na we're really trying to work on."
When asked if she wants to put up her own YouTube channel someday, Megan revealed that although she wants to, she still doesn't know what type of content she's willing to share.
"He's really telling me na I have to put aside time for it. I'm just thinking kung ano ba talaga yung gusto kong i-share sa mga tao na hindi pa nila nakikita sa akin (I'm just thinking of what I want to share that people haven't seen me do yet) or something that's more personal to me that I can share online."
On her new advocacy
Megan was recently introduced as one of the ambassadors of Smile Train, the world's largest cleft charity. According to her, what drew her in was how sustainable the initiative was.
"There's progress and you see the progress sa child from before they get the surgery to after. And even years after they're done with dental work or they're doing speech therapy. You're really changing somebody's life and the way they see themselves. They are a part of society and you make them realize that through your time and your effort for them."
As part of the advocacy, Megan shared that she visited partner hospitals and got to meet the patients firsthand.
"It was an eye opening experience. How these parents apply for Smile Train, because Smile Train is really focused on underprivileged people that really have no means of doing this operation." – Rappler.com