The Miss America organization suspends executive chairman and CEO Sam Haskell after he was accused of misogynistic, fat and slut-shaming language over leaked internal emails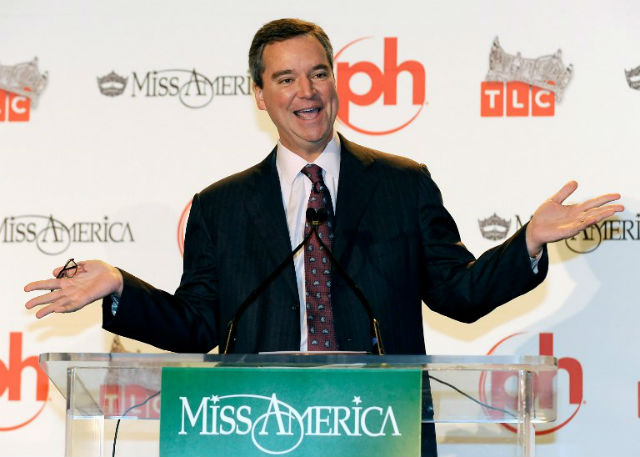 NEW YORK, USA – The Miss America pageant suspended its CEO on Friday, December 22 after dozens of former beauty queens demanded he step down over leaked internal emails that contained misogynistic, fat and slut-shaming language.
The decision was announced in the face of mounting pressure in the media as the United States continues to grapple with a sexual harassment firestorm upending powerful men from Hollywood, to entertainment and politics.
"The Miss America Organization Board of Directors today voted to suspend Executive Chairman and CEO Sam Haskell," it said.
"The board will be conducting an in-depth investigation into alleged inappropriate communications and the nature in which they were obtained."
HuffPost published leaked emails on Thursday that included a vulgarity to refer to past winners, former winners being routinely maligned, and the shaming of one over her weight and sex life, with Haskell calling her "a piece of trash."
The news site initially quoted the Miss America Organization as saying it was notified about the emails months ago and fired a telecast writer – the "most egregious author of inappropriate comments."
"The Board has full confidence in the Miss America Organization leadership team," HuffPost had quoted the organization as saying.
But on Friday award-show producers Dick Clark Productions announced that it had severed ties with Miss America after being informed of the emails several months ago.
"We were appalled by their unacceptable content and insisted, in the strongest possible terms, that the Miss America Organization board of directors conduct a comprehensive investigation and take appropriate action to address the situation," it said in a statement sent to Agence France-Presse.
"Shortly thereafter, we resigned our board positions and notified MAO that we were terminating our relationship with them," it added.
Dozens of former Miss Americas, including a 87-year-old crowned in 1948 and a former Fox News host, signed an open letter demanding the resignations of the organization's CEO, president and board chair.
"We stand firmly against harassment, bullying and shaming – especially of women – through the use of derogatory terms meant to belittle and demean," HuffPost quoted the letter as saying.
"As Miss Americas, we strongly reject the mischaracterizations of us both collectively and individually. We also reject the ongoing efforts to divide our sisterhood and the attempts to pit us against one another."
Signatories included Gretchen Carlson, who settled a sexual harassment lawsuit in 2016 against then Fox News boss Roger Ailes for a reported $20 million, which precipitated his departure from the network.
Tammy Haddad – a member of the Miss America Organization board whose resignation was also demanded in the open letter Friday – has already stepped down, US media reported.–Rappler.com