This is AI generated summarization, which may have errors. For context, always refer to the full article.
Here is the winners' list updated as the event unfolds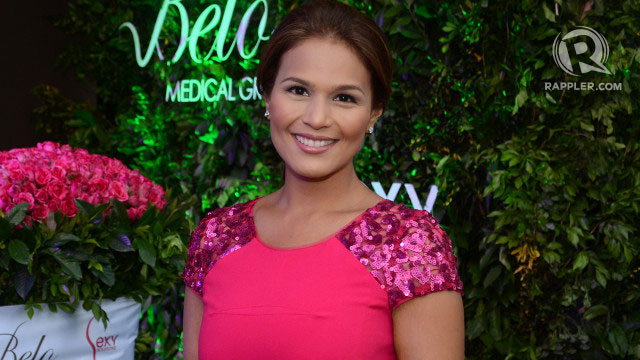 MANILA, Philippines – The 29th PMPC Star Awards for Movies took place at the AFP Theater in Camp Aguinaldo, Quezon City on March 10 at 6pm.
Rappler live blogged the event as it happened.
Here is the list of winners, updated as they were announced:
Indie Sound Engineering of the Year: Ditoy Aguila and Mark Locsin, Mater Dolorosa
Movie Sound Engineer of the Year: Coreen de San Jose, Ditoy Aguila, Tiktik: The Aswang Chronicles
Indie Theme Original Song of the Year: Saan Ako Tutuntong, Migrante
Movie Theme Song of the Year: Aking Inang Bayan, El Presidente
Indie Movie Musical Scorer of the Year: Von de Guzman, Supremo
Movie Musical Scorer of the Year: Vicente de Jesus, I Do Bi Doo Bi Doo
Indie Theme Original Song of the Year: Saan Ako Tutuntong?, Migrante
Movie Theme Original Song of the Year: Aking Inang Bayan, El Presidente
Indie Movie Editor of the Year: Dexter Samarita, Alagwa
Movie Editors of the Year: Jason Cahapay and Ryan Orduna, El Presidente
Movie Screenwriter of the Year: Mark Meily, El President
Indie Movie Production Designer of the Year: Dante Mendoza, Thy Womb
Move Production Designers of the Year: Joel Bilbao and Danny Red, El Presidente
Child Performer of the Year: Bugoy Carino, Alagwa
New Movie Actresses of the Year: Tippy Dos Santos, I Doo Bidoo Bidoo & Kim Komatsu, Mga Mumunting Lihim
Indie Movie Cinematographer of the Year: Odysset Flores, Thy Womb
Movie Cinematographer of the Year: Carlo Mendoza, El Presidente
Ulirang Alagad ng Pelikula sa Likod ng Kamera: Master Cinematographer Romy Vitug
Movie Supporting Actor of the Year: Carlo Aquino, Mater Dolorosa
Movie Supporting Actress of the Year: Janice de Belen, Titik: The Aswang Chronicles
Darling of the Press: Isko Moreno
Nora Aunor Ulirang Artista Lifetime Achievement Award: Lito Lapid
Indie Movie Director of the Year: Ian Loreños, Alagwa
Movie Director of the Year: Mark Meily, El Presidente
Indie Movie of the Year: Alagwa
Movie of the Year: El Presidente
Movie Actor of the Year: ER Ejercito, El Presidente
Movie Actress of the Year: Angel Locsin, One More Try
– Rappler.com