Joseph is part of the show's second season, which premieres on HBO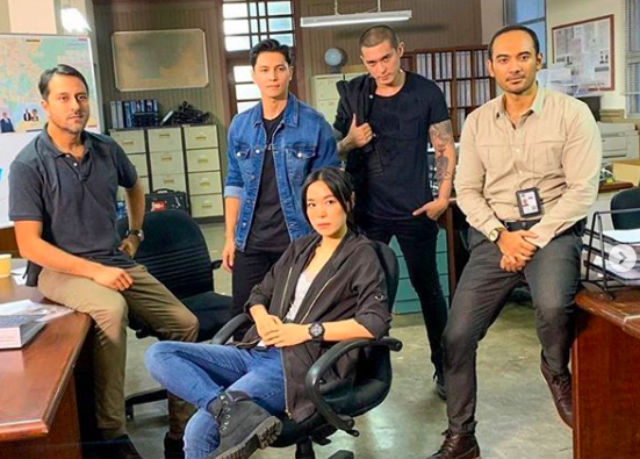 MANILA, Philippines – ABS-CBN actor Joseph Marco confirmed that he wil appearing on the second season of the Viu Original series The Bridge.
In an Instagram post on Monday, December 2, the Los Bastardos actor shared a still of him and some of the cast members.
"Where did life take me today? It's my first day of shooting here in Kuala Lumpur. Feels very surreal doing my first ever acting stint abroad! It's such an overwhelming experience to be able to work with international production and I really am grateful for it! So thrilled to announce that I'll be part of the second season of #TheBridge," he said.
The second season of the show is expected to air in early 2020.
The Bridge, which premiered on HBO Asia in November, is an adaptation of a 2011 Danish series.
When a body is found between the crossborder of Malaysia and Singapore, two detectives are assigned to solve the murder.
The show features a regional cast – Bront Palarae (Malaysia) Rebecca Lim (Singapore), Cheryl Samad (Malaysia) and Gavin Yap (Malaysia), to name a few.
The series is a Viu Original series produced alongside HBO Asia under license by the Endemol Shine Group. – Rappler.com