This is AI generated summarization, which may have errors. For context, always refer to the full article.
Here is the Entertainment wRap for April 8 to 13
MANILA, Philippines – Here are some Entertainment stories you might have missed from the week of April 8 to 13.
Australian town Wee Waa to host Daft Punk album launch 
"Cotton Capital of Australia" Wee Waa hits the global scene as French electro-pop duo Daft Punk is set to launch their new album in the remote farming town at the annual Wee Waa Show on May 17 to 19.
"Random Access Memories," Daft Punk's first album in 8 years, is to be released on May 21 but is set to be aired first and exclusive at a 4,000-ticket party at the annual agricultural show.
With a mere population of 1,653, the region's tourism authority is ecstatic about the show, saying, "This year's event will be highly anticipated with the announcement of Daft Punk, a French band with millions of fans worldwide, having chosen the Wee Waa Show to become the official global site for the launch of their new album."
"They just wanted somewhere that was different to what Daft Punk does. They're known for breaking down barriers and being creative and Wee Waa is uniquely Australian so they just said let's go to Wee Waa," said society president Brett Dickinson.
"What the band wanted to do is capture Wee Waa and the surrounds and the people, and they want to feed that into their video release and then beam that out on the night," Narrabri Shire mayor Conrad Bolton added.
Although Daft Punk will not be present at the event, the pair — Guy-Manuel de Homem-Christo and Thomas Bangalter — personally chose Wee Waa after reading about the Australia Telescope Compact Array, a pool of 6 radio astronomy dishes near Narrabri and Wee Waa.
Filmmaker David Lynch touts meditation for PTSD
Acclaimed filmmaker David Lynch suggests that US authorities use "transcendental meditation" (TM) to help soldiers from Afghanistan with post-traumatic stress disorder. TM was developed in the 1960s by Indian guru Maharishi Mahesh Yogi.
With the help of his 70-minute documentary "Meditation, Creativity, Peace," Lynch also pushed TM's positive impact on troubled schoolchildren, jail inmates, and female abuse victims.
Lynch emphasizes, "Some people say it's a Mickey Mouse form of meditation, or it's for beginners. That is total baloney. It's an ancient form of meditation, so profoundly beautiful for the human being."
"It's a stress-buster, and many, many, many other glorious things. And these days we really need this stress-buster," he adds, talking to his guests at an invite-only screening at a Beverly Hills movie theater.
The documentary follows Lynch in his talks around Europe, explaining how TM greatly helps in reducing flashbacks and bad memories, as well as in curing insomnia and reducing drug and alcohol abuse, as stated by a Journal of Counseling & Development study cited by the filmmaker.
Lynch, alongside other celebrities Ellen Degeneres, Clint Eastwood, and Oprah Winfrey, heads the Lynch Foundation, which aims to teach TM to 10,000 veterans and personnel in an attempt to get more support from US authorities.
'Zulu' to close Cannes Film Festival
Jerome Salle's "Zulu" starring Orlando Bloom and Oscar winner Forest Whitaker will close the 66th Cannes Film Festival this May.
The adaptation of French author Caryl Ferey's novel was shot entirely on location in South Africa. Set in Cape Town, the film portrays themes of racial segregation and class struggle, where gaps between rich and poor are highlighted.
The film revolves around two police officers, Bloom and Whitaker, taking on what organizers describe as "elements of political film noir and social study."
The 66th Cannes Festival will run from May 15 to 26, opening with Baz Luhrmann's remake of F. Scott Fitzgerald's classic novel "The Great Gatsby" starring Leonardo DiCaprio. This year's jury will be headed by Hollywood legend Steven Spielberg.
The full list of films in the official selection will be announced on April 18.
McCartney named Britain's richest musician for 25th year 
Former Beatle Paul McCartney is Britain's richest musician for the 25th year since The Sunday Times newspaper started its annual "rich list" in 1989.
McCartney shares an estimated £680 million fortune with his 3rd wife Nancy Shevell, an American heiress who is reportedly worth around £150 million alone.
In second place with £620 million is Andrew Lloyd-Webber, renowned composer of musicals "The Phantom of the Opera," "Evita," and "Jesus Christ Superstar"; while in 3rd is Irish rock band U2 with £520 million.
READ: Andrew Lloyd Webber to stage 'School of Rock'
Elton John follows with £240 million, while former Spice Girl Victoria Beckham comes in 5th with a £200 million joint fortune with her footballer husband David Beckham. Rolling Stones frontman Mick Jagger also has an estimated £200 million, according to the list.
Adele is named the richest musician under the age of 30 with a fortune of £30 million.
The full rich list will be published by The Sunday Times on April 21.
US Republicans oppose gay marriage in Hollywood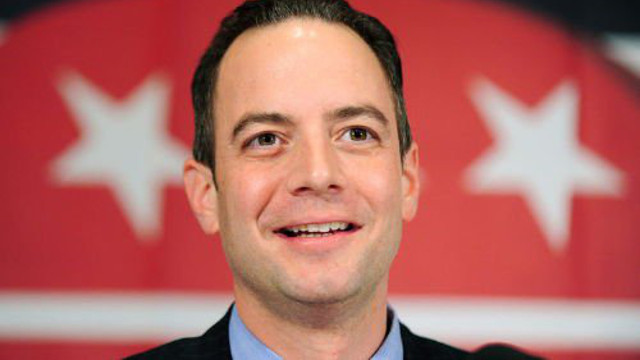 US Republicans reaffirmed their strong opposition to gay marriage in their 3-day meeting on April 12 to 14 in what is branded as "liberal Hollywood."
The Republican National Committee declared that marriage is a "relationship that only a man and a woman can form," urging the Supreme Court to rule against same-sex marriage cases.
In a resolution passed at its spring meeting, the RNC "affirms its support for marriage as the union of one man and one woman, and as the optimum environment in which to raise healthy children for the future of America."
According to RNC chairman Reince Priebus, choosing liberal Hollywood for its spring meeting was symbolic.
"Welcome to Hollywood! That's not something you hear RNC chairmen say very often," said Priebus."It really is great to be here in Hollywood. Or as President Obama would call it, Real America."
The Republicans also wish to extend their reach to the minorities, saying, "This is about going where we haven't been, listening to voters we haven't heard, competing in regions where we haven't in a long time. You know — like Hollywood."
"While we have to do things differently, there's one thing that can't and won't change: our principles," Priebus reiterated, following through with a quote from the late "Iron Lady" Margaret Thatcher.
"To paraphrase the great Margaret Thatcher, whom the world has honored this week, 'The chairman's not for turning.' I'm for changing minds — not changing values." – With reports from Ira Agting/Rappler.com