This is AI generated summarization, which may have errors. For context, always refer to the full article.
The new show is set years before Bruce Wayne becomes the Caped Crusader, and explores the characters that will eventually become Gotham City's villains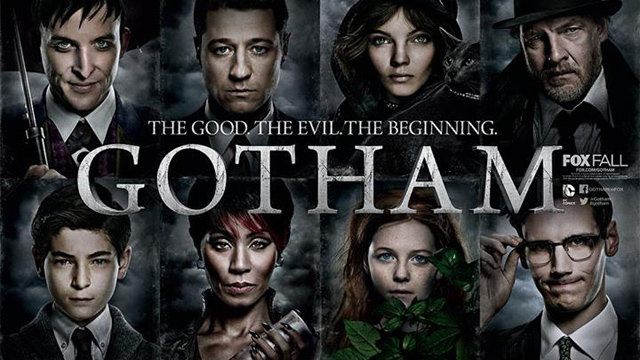 MANILA, Philippines – Fans of the Batman universe won't have to wait until next year's Batman v Superman is released – the upcoming TV series called Gotham will offer fans a peek into the world Bruce Wayne grew up in, before he took up the cape and became the iconic superhero. 
Gotham, however, revolves not around Bruce, but around young, idealistic cop James "Jim" Gordon, played by actor Ben McKenzie.
In the trailer, we see that Detective Gordon is assigned to the murder case of none other than Thomas and Martha Wayne, and gets to know their son, Bruce (David Mazouz), a.k.a. the future Batman – although this boy hasn't even entered high school yet. Take a look at the teaser.
A morally upright man navigating a city marked by corruption, Detective Gordon battles the enemies in Gotham, as well as his own personal issues. In an interview with Entertainment Weekly, Ben says, "He comes into this city that he hasn't lived in for two decades, since he was a kid, and has fresh eyes to a world he doesn't actually know. He thinks he knows it, and his journey will be to figure out how to make it better both for Gotham and himself without completely [losing] the moral standing that he has."
With fellow partner Detective Harvey Bullock (Donal Logue), the sleuthing duo attempt to piece together the murder mystery and encounter numerous iconic Batman characters on the way, including preteens Selina Kyle/Catwoman (Camren Bicondova) and Ivy Pepper/Poison Ivy (Clare Foley), Oswald Cobblepot/The Penguin (Robin Lord Taylor), Edward Nygma/The Riddler (Cory Michael Smith), Alfred Pennyworth, whose past has been rewritten (he's now an ex-Marine played by Sean Pertwee), and Oswald's boss, Fish Mooney (Jada Pinkett-Smith), whose character was created just for the show. 
Take a look at the extended trailer below:
Speaking to Entertainment Weekly, Gotham showrunner Bruno Heller stated, "A lot of the work was reverse engineering the story to look at what these characters were like when they were younger." He continues, "We're starting way before these villains even themselves knew they were villains. Some of them started out as good guys. So there will be a lot of that."
And speaking of origins, let's talk about the history between Batman and Catwoman in their on-and-off romance: in a short cast interview, Bicondova reveals that the two haven't met yet, but become closer later on. 
With Heller already talking about superior visuals of the show, and praising the cast, expectations are running high for fans of the characters. "Gotham will surpass the Batman movies… David Mazouz [who plays Bruce Wayne] is, without doubt, the best actor ever to play the part of Bruce Wayne. Without doubt – including the people who played Batman."
Gotham is set to premiere in the US in September. – Rappler.com