This is AI generated summarization, which may have errors. For context, always refer to the full article.
Bogart the Explorer, Jun Sabayton, Sam YG, and others express their support for the comedian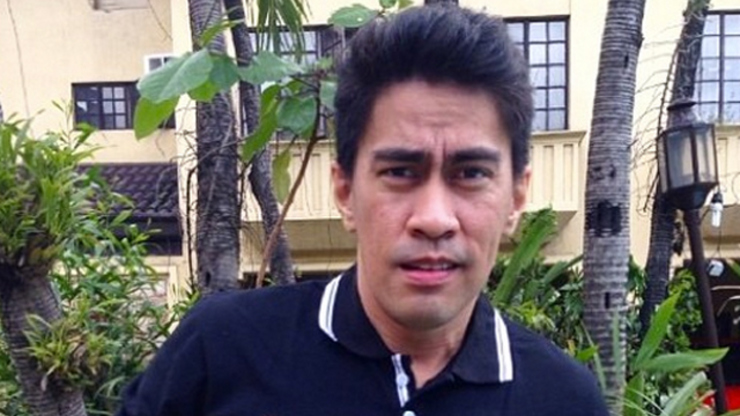 MANILA, Philippines – Stars and personalities had mixed reactions to  the announcement by the Davao City Council to declare comedian Ramon Bautista persona non grata.
Davao's Bogart the Explorer said he was sad about the situation, while good friend Jun Sabayton  defended him.   
I know can't speak for an entire people. I can only speak as an individual from Davao. I'm so sorry, paps. @ramonbautista

— Bogart the Explorer (@BogartDexplorer) August 19, 2014
Pls lang. Wag niyo husgahan si Ramon @ramonbautista na parang Kriminal. Mas maraming Kriminal sa sa sangay ng Gobyerno.

— junsabayton (@junsabayton) August 20, 2014
Jasmine Curtis-Smith, Sam YG, Gab Valenciano, Kimpoy Feliciano, and Saab Magalona also expressed their support for Ramon and their disappointment on the city council's decision.
Persona Non Grata because of a joke.. Too much. Too much. What are your opinions on this?

— Jasmine (@jascurtissmith) August 19, 2014
Kahit anong mangyari, we love you papi @ramonbautista .. We are always here for you <3

— Sam Gogna (@sam_yg) August 19, 2014
I'm sorry but ya'll need to give @ramonbautista a break. He is a COMEDIAN. Grow a sense of humor naman people. Kainis. #oa

— Gabriel Valenciano (@gabvalenciano) August 18, 2014
If @ramonbautista is a 'persona non grata', does that make Duterte a 'persona non forgiving'?

— Saab Magalona (@saabmagalona) August 19, 2014
Sana di na lang sila nag-invite ng comedian kung ayaw nila makarinig ng JOKE. It's like inviting a magician pero ayaw naman pala maloko.

— Kimpoy Feliciano (@kimpoyfeliciano) August 19, 2014
Aside from these stars and online personalities, netizens are also voicing their opinion. Some are voicing their concerns over the "hipon" comment, expressing that they believe it was a mistake.
Wrong move Ramon Bautista!! Very wrong move.

— Dewanie Kim ❤️ (@waniedoo) August 17, 2014
what the Hell! Ramon Bautista called the girls in Davao as HIPON. VERY DISRESPECTFUL BUDDY. @bayanmo @TBuzz15Official

— Charles Matela (@charlezbenedict) August 17, 2014
Lagot ka Ramon Bautista. Taste your words before you spit them out!!!

— TheQueen (@itsmisskyu) August 16, 2014
Others have expressed support for Ramon, with some saying that the joke was part and parcel of comedy. 
I don't understand why Ramon Bautista has to apologize for a joke. He's supposed to be a funny man. And funny men usually say funny things.

— paco evangelista (@pacoevangelista) August 17, 2014
@ramonbautista Don't be bothered by it. You've done your part by apologising, I don't understand why people can't take a joke.

— marian papasin (@ianpapasin) August 20, 2014
Ikaw pa rin #1 papi for me @ramonbautista! Tiwala! #LikeAPogi pic.twitter.com/KTXuYajnKA

— Christine Liwag (@christineliwag) August 19, 2014
Ramon tweeted his thanks to supporters and followers. 
Maraming maraming salamat sa inyong mga dasal, pagsuporta, pag unawa at pagbigay ng lakas ng loob. Mahal ko kayong lahat

— Ramon Bautista (@ramonbautista) August 20, 2014
On Tuesday, August 19, The Davao City Council declared the comedian persona non grata, after a remark describing people in the city as "hipon" (prawns) during a party celebrating the Kadayawan Festival over the weekend. (READ: IN PHOTOS: Kadayawan Festival 2014)
"There is a need to let the world know and those that employ Mr. Bautista that he is an extremely corrupt influence to the youth and his abusive behavior should not be tolerated," the resolution said. 
Ramon said he will abide by the council's decision.  – Rappler.com