This is AI generated summarization, which may have errors. For context, always refer to the full article.
Davao City Mayor Rodrigo Duterte forgives the comedian during an unplanned phone conversation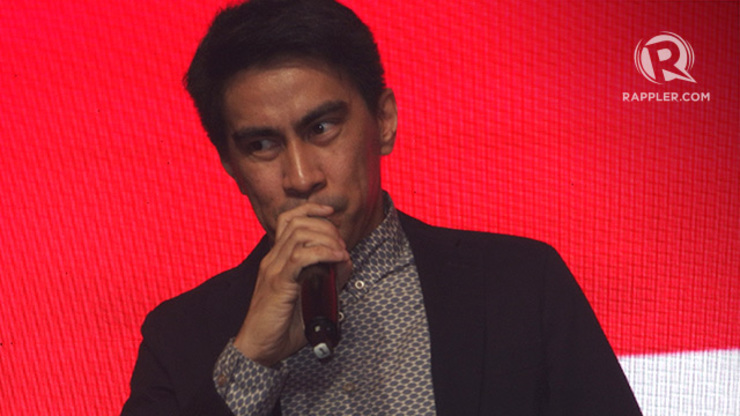 MANILA, Philippines – Davao City Mayor Rodrigo Duterte has forgiven comedian Ramon Bautista.
Duterte's act of forgiveness came a week after the Davao City Council declared Bautista persona non grata for his "hipon (shrimp)" joke during the Kadayawan Festival, which city officials slammed as an affront to their women.
The comedian posted a photo of the note indicating Duterte's "forgiveness" on his Instagram account. In the caption, he thanked his good friend Gang Badoy of Rock Ed Philippines "for making it happen."
Badoy met with Duterte at the Davao City airport on Tuesday, August 26, to discuss a pending Rock Ed project, and the case of Bautista.  
Badoy was then on the phone with Bautista, apparently to relay to him what had just transpired, and when Duterte learned that she was talking to the comedian, he talked to the latter. The mayor accepted Bautista's apology and the comedian thanked him in return. 
"Ramon, si Rodrigo ito…" ang bungad nya. Tapos nag usap kami… and there was peace <3 #MabuhayKaRinMayor #RespectForThisCoolGuy #LoveFriendshipAndGoodwill #WorldPeace thank you@gangmanila for making it happen<3," he wrote.
In her blog, Gang Central, posted on Friday, August 29, Badoy credited Duterte for the "decision to make peace" with Bautista, and her friend as well, for being "graceful." 
"If you know the guy, you know I had not much to do w/ the decision to make peace. He hardly looks like someone anyone can convince into doing anything against his initial will.  Mayor Duterte was interested in making peace and I just happened to open up the option. He could've dismissed me, but he didn't. 
"Of course Ramon was graceful (despite being shocked) about it, too. Imagine, I called him with no warning, all of a sudden, Mayor Duterte on the line! But they swung it peaceward. That was all them," she said.
Bautista  angered Duterte and the Davao City local government when he joked that there were many hipon (shrimps) in the crowd during a party he attended to celebrate the Kadayawan Festival.
"Hipon" is a derogatory term for a person with an attractive body but not the face to match it. Shrimp heads are often discarded in cooking.
The joke also did not sit well with Duterte's son, Davao City Vice Mayor Paolo Duterte, who called the attention of the comedian afterwards.
Despite Bautista's apology, on August 19, the city council passed a resolution to declare Bautista persona  non grata. 
It is not yet known if Duterte's decision would lead to the revocation of the resolution. – Rappler.com