Jennylyn and Nikka pose together in a photo with their children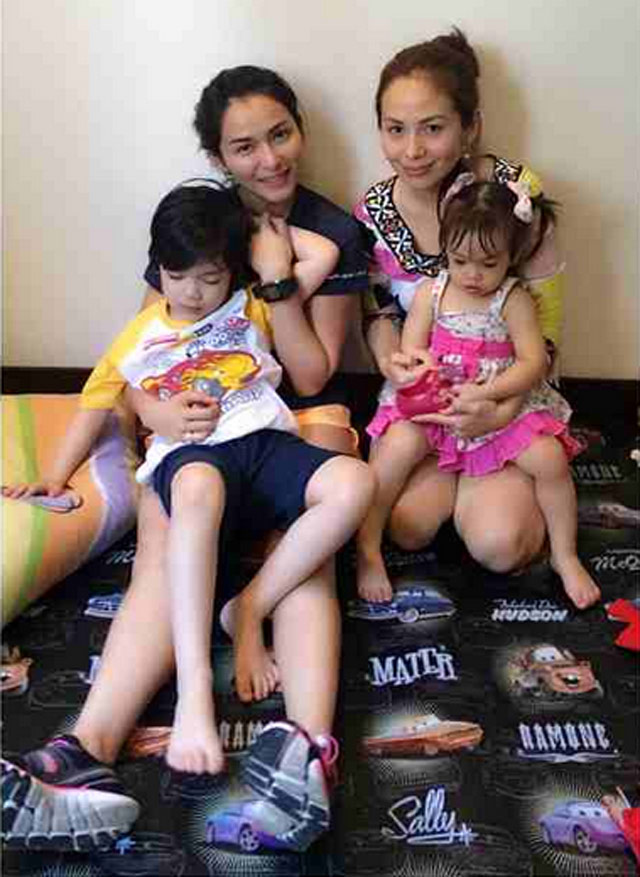 MANILA, Philippines – Actress Jennylyn Mercado met up with her former boyfriend Patrick Garcia's fiancee Nikka Martinez.
On Sunday, November 2, Jennylyn posted a photo of her and Nikka along with their kids Alex Jazz and Chelsea, their children with the actor.
"Happy day with @nixmartinez. Thanks for visiting Kuya Jazz Chelsea!," the caption read. 
Nikka posted a photo of Jazz and Chelsea along with Patrick taken three weeks ago. 
"Our mini bride #chelseawelsy and our ring bearer #jazzyboy #ilovethese3 #adorablesiblings #blessed #preciousmoments," the caption read.
This is not the first time Alex Jazz and Chelsea have met. On her Instagram, Nikka uploaded some photos of the two playing together in the past months.
Last August, Patrick confirmed that he and Nikka were officially engaged. In an interview with The Buzz, Patrick said that he knew it was the right time to propose to Nikka. 
In a previous interview, Jennylyn said that she and Patrick are now good friends, and would not mind attending his wedding scheduled for March next year. 
Jennylyn and Patrick broke up in 2008.  – Rappler.com