Mich planned on celebrating the day of love in a very unique way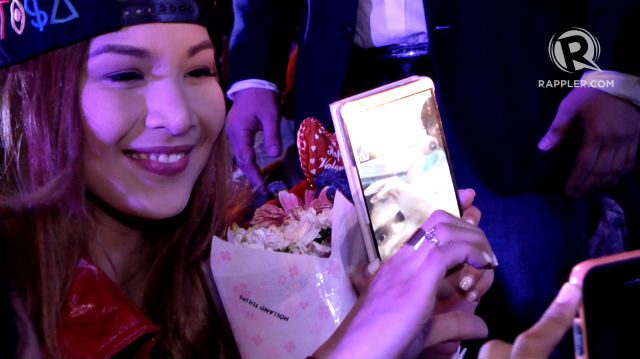 MANILA, Philippines – Mich Liggayu was all smiles after she pulled off her surprise for ailing fiance Jam Sebastian for Valentine's Day on Saturday, February 14. 
Mich set up a flash mob outside the Eastwood Mall, which began at 7pm. She tied up with  FETA Travel Depot and Eastwood, and had the support of her family and Jam's as well.
"Sana napapanood mo 'to  – tingnan mo, look at everyone," she said, in a dedication to Jam. 
The flash mob was composed of three songs, which were of significance to the couple. Mich also danced in the flash mob.
The first one was "Calling All Hearts" by DJ Cassidy featuring Robin Thicke and Jessie J. The reason behind the song was because it was in line with Valentine's Day. 
The second was "International Love" by Pitbull and Chris Brown, which signified the couple's love to travel.
The third performance was "You and I," the theme song of the couple. While the performance was ongoing, a video montage of the couple was shown on the screen above.
Due to Jam's condition, he wasn't able to attend, but he was present online through Mich's phone. Fans posed with Mich and him after the surprise.
When asked why she wanted a flash mob, she said that the more people there were, the more energy and love would be present. "Mas madami mas magcecelebrate, mas masaya, mas mafefeel namin yung energy, yung love."

(If more will celebrate, it will be happier, and we will feel the energy and love more.)
All this, in line with Valentine's Day.
Here are a few more photos: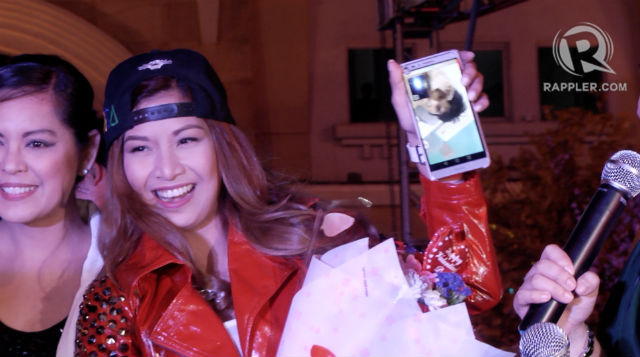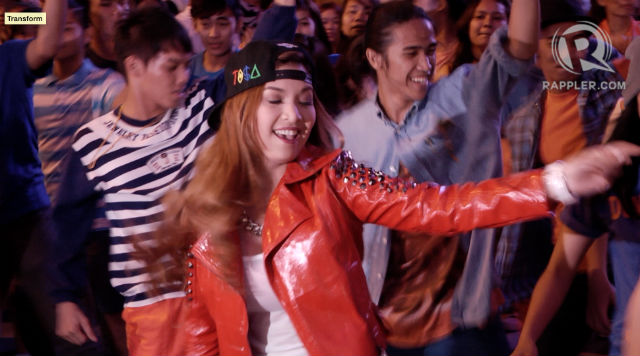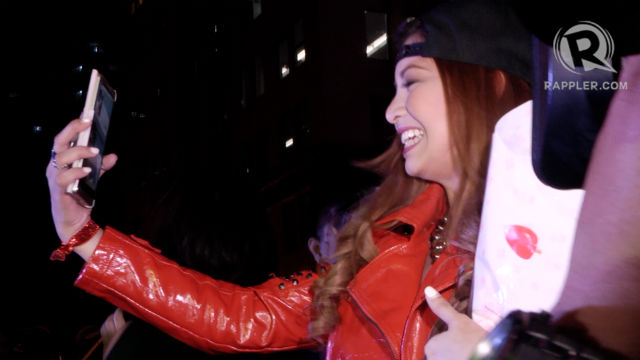 Mich Liggayu spoke up in an earlier interview, saying that she tries to be strong for Jam, who is struggling with his lung cancer battle.
Jam Sebastian was diagnosed with lung cancer in March 2014. – Rappler.com