Ritchie appeared as a sidekick in many of the Tito, Vic, and Joey movies as well as 'Eat Bulaga'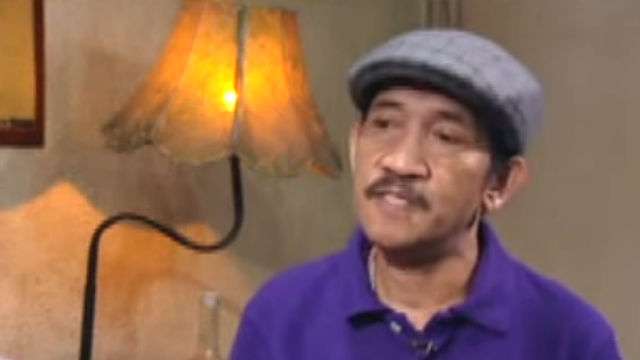 MANILA, Philippines – Comedian Ritchie D' Horsie, who rose to fame as sidekick in many movies starring Tito Sotto, Vic Sotto, and Joey de Leon, died on Friday, April 17. He was 58.
According to a report from ABS-CBN, Ritchie's niece April Alcober confirmed that Ritchie died "due to complication of diabetes, kidney failure and brain stroke."
On Facebook, screenwriter Bebeth Orteza posted a series of tributes to Ritchie. Bebeth was part of the show Iskul Bukol.
"Rest in Peace, Ricardo Reyes, aka Ritchie D' Horsie. Godspeed," she wrote.
Born Ricardo Reyes, Ritchie started his showbiz career when Tito Sotto discovered him singing. Tito's brother Vic would later change Ricardo's name to Ritchie D' Horsie, and he would soon appear on shows such Discorama, Iskul Bukol, and Eat Bulaga, the long-running noontime show.
Ritchie had his share of troubles and challenges as well; he was arrested in 2000 for drug possession. He was also arrested in 2004 for illegal drug possession.  
In an interview with Ces Drilon on Pipol, Ritchie said he decided to start all over again in 2008 after Vic Sotto helped him pay for bail. He appeared in the movie Iskul Bukol: 20 Years After.
His wake will be held at Loyola Marikina. – Rappler.com