Mavic, who was a producer of several ABS-CBN shows, died on Wednesday, July 22
Several ABS-CBN stars and employees paid tribute to entertainment production manager Mavic Holgado-Oducayen, who died on Wednesday, July 22. She was 55 years old.
In a phone interview with Rappler on Thursday, July 23, director Ruel Santos Bayani of the RSB Unit confirmed that Mavic, who served as his production manager, suffered a heart attack. Director Theodore Borborol also confirmed that Mavic suffered a heart attack and already had other health conditions.
Borborol said that Oducayen died Wednesday afternoon.
On Instagram, Pamilya Ko actor JM de Guzman, grieved over her passing, saying that she had died too soon.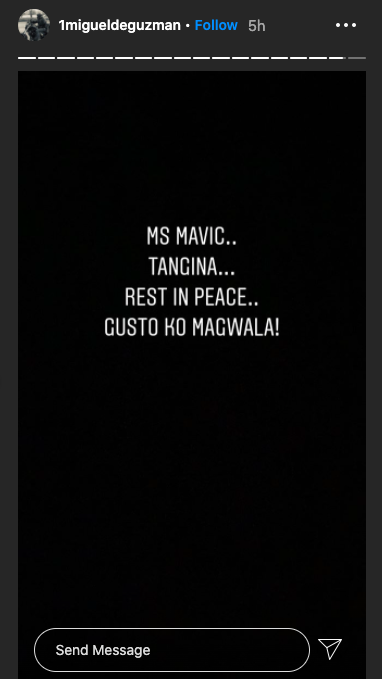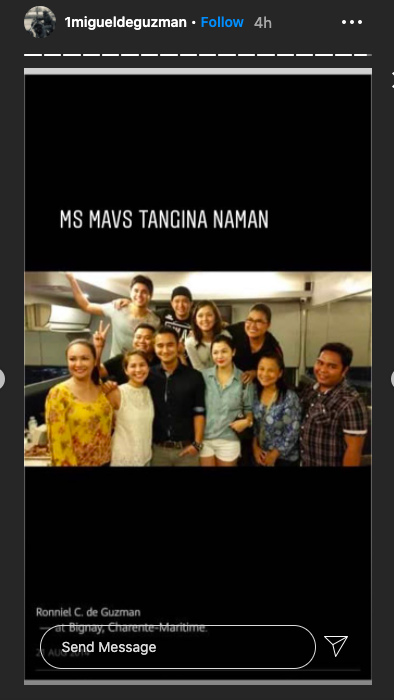 Director Ruel also paid tribute to Mavic in an Instagram post.
"We lost a beautiful soul today. You will be missed, our Kapamilya, Mavic. May you rest in peace in paradise."
The staff and crew behind the show Pamilya Ko also paid tribute to Mavic.
"Alam naming lumaban ka hanggang dulo. Hindi namin malilimutan ang iyong mga halakhak at matatamis na ngiti. We will miss you and we love you, Kapamilya Mavic." (We know you fought till the end. We will never forget your laughter and sweet smile. We will miss you and we love you Kapamilya Mavic.)
Actress Dionne Monsanto also mourned Mavic's sudden passing.
"Rest in Peace, Ms. Mavic," Dionne wrote on Facebook, adding a broken heart emoji.
Director Alco Guerrero wrote on Facebook: "You always had the kind of smile that took away all the stress, that calmed all the nerves…no more pain and worries Ms. Mavic Holgado-Oducayen…rest na po."
Mavic's children announced details of her wake on their respective Facebook accounts.
The National Union of Journalists issued a statement, condoling with the family of Mavic and her co-workers in ABS-CBN.
The NUJP also hit the members of the House committee on legislative franchises over its decision to reject the franchise renewal of the network, causing the retrenchment of its workers.
"To the craven 70 who voted to shutter ABS-CBN, thus stripping thousands of people of jobs, in obeisance to their vindictive master – particularly Defensor, Remulla, Marcoleta, and Barzaga, who turned the franchise hearings into a kangaroo court, as well as those supposed to shepherd the proceedings but dumbly allowed this travesty of justice to happen – the death of Ms Oducayen rests on your heads as surely as if you had pulled the trigger of a gun," the NJUP statement read.
"But the brunt of the blame for the loss of a person described by her colleagues and contemporaries as the embodiment of kindness and professionalism should be borne by President Rodrigo Duterte, whose lust for vengeance and abhorrence for criticism and dissent are responsible for the gravest attacks on press freedom ever since the Marcos dictatorship."
"We grieve this totally unjust death at the hands of a ruthless and power-hungry government and its minions – for now.When the tears have dried, the time of reckoning will follow."
"Sa mga kasama, kaibigan at Kapamilya, kapit at ipagpatuloy ang laban! Ang katarungan at kalayaan ay magwawagi." (To our friends and colleagues in the network, carry on and continue to fight. Justice and peace will win.)
Mavic was the production manager and producer of several ABS-CBN's teleseryes. Some of the shows she was involved with include Halik, Pamilya Ko, Be My Lady, and Moon of Desire. – Alexa Villano/Rappler.com