'This is just the start of how we're going to train artists as well,' says Star Magic head Laurenti Dyogi
There's no hiding the pride Star Magic and ABS-CBN Entertainment Production head Laurenti Dyogi feels for their Star Hunt Academy rookies, who are about to formally debut as members of girl and boy groups, respectively.
"When I saw them perform [on ASAP], I thought to myself: 'Wow, sulit 'yung hirap. And you can only say na 'di pwede 'di mo suportahan ang mga batang ito (All the hardships were worth it. And it's hard not to support them). Imagine, 2 to 3 years from now, how good they will be," said Dyogi, who took over as the head of ABS-CBN's management arm in January 2021.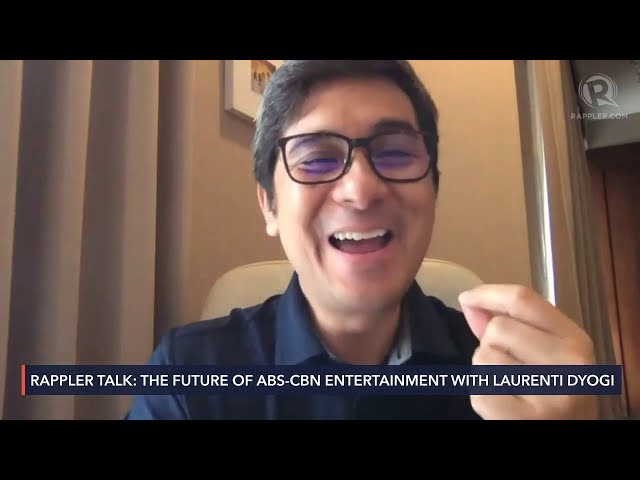 "We will all be so proud because we've tested their personalities, their dedication to their work. The training process was not easy but they braved it and they really have the talent," the Star Magic head said in a Rappler Talk interview that aired Sunday, January 10.
BINI and the SHA Boys are products of Star Hunt Academy – an offshoot of Star Magic. Both groups began training in 2018 under an "idol" system, made popular globally by K-pop acts.
The two groups, which initially counted 11 girls and 7 boys as its members in 2019, were trained by both Filipino and South Korean choreographers and singers. Like idol trainees oversees, the "rookies" underwent rigorous training and lived together.
The 5-member SHA Boys will debut formally by the end of January (and they'll have a different name once they do) while the 8-member BINI is set to debut in February. The two groups are currently working on their music and are shooting their debut music videos, said Dyogi.
Ahead of their debut, both groups performed in ABS-CBN shows including ASAP, its Sunday noontime variety show. BINI also released its pre-debut single, a pop take on the Ryan Cayabyab classic "Da Coconut Nut."
Of course, BINI and the SHA Boys aren't the first boy and girl groups that Dyogi had overseen, since he was also involved in forming the boy group Hashtags and the girl group Girl Trends. But unlike BINI and the SHA Boys, Hashtags and Girl Trends were made primarily to launch its members as entertainers and celebrities.
"[Star Hunt Academy] was part of our plan to go international. And then the idol industry, which is very popular, we wanted to get into that as well," said Dyogi.
"It's very exciting. I'm glad because if you talk about their performances, I have [other] artists tell me: 'I wanna do that too.' It takes months just to master [the choreography], to dance in sync with each other. I think it's possible because they live together, they know each others' movements. That's a major ingredient why BINI, the other groups, and, I suppose, K-pop idols [perform at that caliber]. It's a lot of investment," said Dyogi in a mix of English and Filipino.
Of course, 2020's troubles – a pandemic that put a stop to the entertainment industry for a while and, later, ABS-CBN's franchise loss – nearly got in the way of the two group's journey.
"For a time, we thought we needed to cut it but management said we've invested already, the kids have dedicated much of their lives. I'm very proud of these kids because they gave up a lot to come up with this, to practice this, day in and day out, they trained so hard and they're just in their teens," he added.
Dyogi is also quick to say that the rigor and discipline that went behind BINI and the SHA Boys isn't a one-off thing.
"This is just the start of how we're going to train artists as well, you know, the discipline. Iba pinagdaanan ng mga batang ito, talagang dugo't pawis (They went through a lot) – almost two years of training before given the opportunity to perform in ASAP. With the feedback we're getting, nakakataba rin ng puso (it's heartwarming)," he said.
Going beyond the usual – for artist training, management, and even in content production and distribution – is precisely what's in store for ABS-CBN Entertainment in 2021.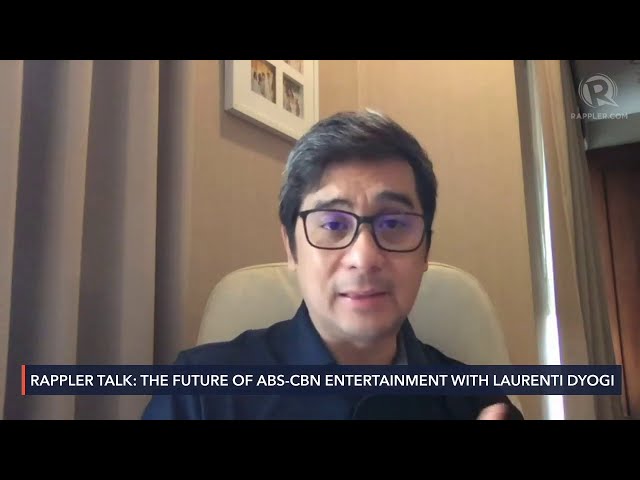 Dyogi said that given the reduction in ABS-CBN's reach, their goal is to become a regional and global player. This means co-producing projects with international groups, distributing content via OTT platforms outside of ABS-CBN's own, and diving deeper into producing content specifically for the social media and internet age.
"This might really sound trite for some people, but we're really doing this in the service of the Filipino people. Not only to entertain, but we really feel na kailangan 'to ng Pilipino rin – na may tinitingala, may iniidolo, may mapupulutan ng aral (the Filipino needs someone to look up to, to idolize, to learn things from). Malaking parte ng buhay ng Pilipino (It plays a huge role in the lives of Filipinos) – not only entertainment, but news," said Dyogi. – Rappler.com