The 'Black Panther' star is also known for his acclaimed portrayal of historical figures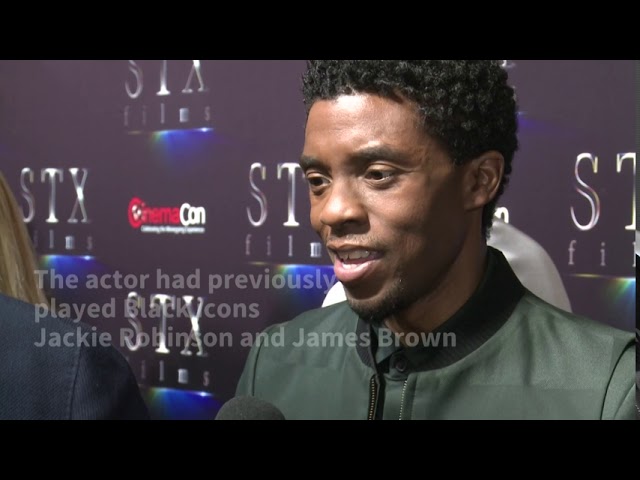 Actor Chadwick Boseman, known for his role as King T'challa in the Black Panther film, died on Saturday, August 29 (Philippine time), leaving behind a legacy of cultural impact in the entertainment industry and his wide fanbase.
Chadwick, who died aged 43 due to a 4-year battle with colon cancer, shot films in between surgeries and chemotherapy sessions, without publicly disclosing his condition.
As friends, colleagues, and fans mourn his passing, many are also paying tribute to what Chadwick was and has done, aside from embodying the protector of the Wakanda kingdom.
He made Marvel history
For his work in 2018's Black Panther, Chadwick officially became the first-ever African-American superhero to star in his own standalone feature film in the Marvel Cinematic Universe.
The award-winning Black Panther was also the first film based on a comic book to be nominated for the Oscar Best Picture award. It grossed over $1.3 billion globally, breaking several box office records around the world.
He portrayed real-life inspirational historical figures
After a few TV stints early in his acting career (Lincoln Heights, Persons Unknown), Chadwick rose to fame with his first leading role in the 2013 critically-acclaimed biographical film 42. Chadwick played pioneering Major League baseball star Jackie Robinson, and won multiple acting awards for his performance.
Chadwick also starred as James Brown in Get On Up (2014), another biographical drama about the singer's tumultuous life as he rose to musical fame.
In 2017, he starred in the biographical legal drama Marshall, playing Thurgood Marshall, the first African-American Supreme Court justice.
He was also into theater
Chadwick also delved into the world of theater at an early age – in high school, he wrote his first play, Crossroads, which he also performed in. In 2000, he graduated from Howard University with a bachelor's degree in directing.
In the same year, at age 23, Chadwick acted in a staged reading of Zooman and the Sign, a play written by Pulitzer-winning Charles Fuller. He played Zooman at Lancaster County's Theater of the Seventh Sister.
He studied in the British American Drama Academy in London for a while, and graduated from New York's Digital Film Academy afterwards. Before seriously pursuing an acting career in 2008, he first worked as a drama instructor in New York.
Before landing his breakthrough role in 42, Chadwick was also in the middle of directing a play to be performed in East Village. – Rappler.com