Cynthia Erivo brings legendary singer Aretha Franklin to life in the docudrama 'Genius: Aretha'
As part of her journey to becoming an Oscar and Golden Globe nominated actress, Cynthia Erivo enrolled at the Royal Academy of Dramatic Art (RADA) in London.
At the prestigious RADA, the actress who is one trophy away from joining that elite group of performers who have won Emmy, Grammy, Oscars and Tony (EGOT) – I have a gut feeling Cynthia will win the Academy's honors someday – one of her classes was taught by Monique Wilson and Dee Cannon.
"I remember Monique," Cynthia recently told me in a video call about the Filipina actress. "She did a workshop with us because she was my teacher's friend as well, Dee Cannon. Monique was lovely."
"I loved hanging out together after the class that we did with her – myself, Dee, and maybe a couple of other students. We were just talking about the class and talking about what we needed. Monique was very wonderful. I remember that much."
"I've never really forgotten her, actually. I remember she had a really lovely energy. Please tell her I said hello."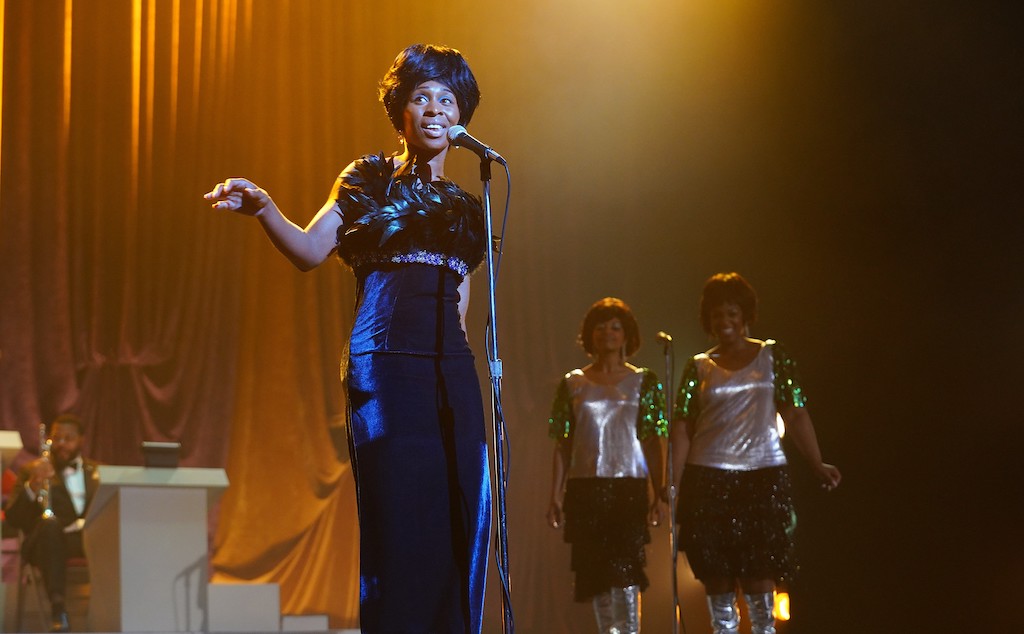 Rito Asilo, my former editor at the Philippine Daily Inquirer, happened to watch Cynthia in Monique's class at RADA.
At that time, Rito was the associate artistic director and workshop director of New Voice Company, the theater company founded by Monique that brought plays like Angels in America, Cabaret, The Vagina Monologues and Into the Woods to the Philippines.
Rito told me via e-mail, "Since training was a huge part of New Voice's ethos, Monique regularly flew me to London to take classes, see shows, and, later, for something even more hands-on and 'immersive,' watch her students' rehearsals."
Cynthia, who went on to conquer West End and then Broadway and Hollywood, earning best actress nominations as the titular abolitionist in director Kasi Lemmons' Harriet, made quite an impression on Rito.
"It's hard to forget watching Cynthia rehearse her scenes for The Matchmaker, the Thornton Wilder play she was assigned to do for Monique and Dee's class at RADA at the time, especially because she was singing something as she was going through her scenes," Rito said.
"I don't remember the song but I sure remembered Cynthia. You don't really hear that voice and not notice how distinctive, expressive and powerful it is."
And now, Cynthia gets to play an icon whose voice also fits all those adjectives: Aretha Franklin.
After featuring Albert Einstein and Pablo Picasso in its first two seasons, Genius, National Geographic's anthology period drama TV series, focuses this time on the life of Aretha Franklin, one of America's greatest singers.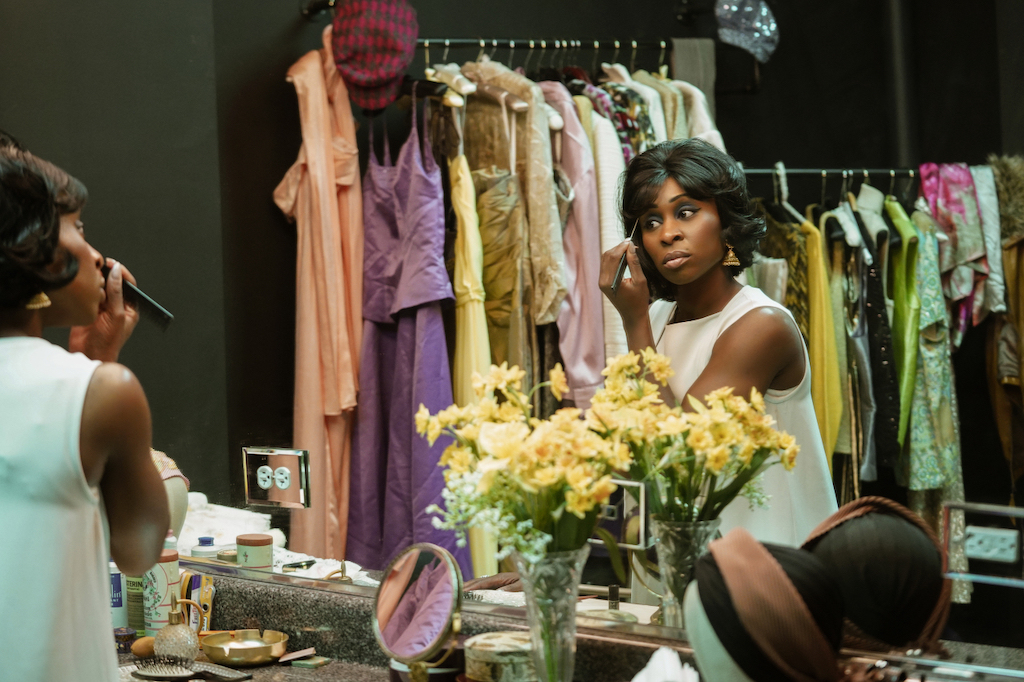 Cynthia, who won a 2016 Tony Award for best actress in a musical for her performance in the Broadway revival of The Color Purple, has the daunting task of playing the Queen of Soul. Aretha, a three-octave singer, once stood in for Luciano Pavarotti and performed Nessun Dorma.
The 34-year-old actress captures the spirit of the legendary singer, songwriter, and activist who died at 76 in 2018.
The cast of showrunner Suzan-Lori Parks' Genius: Aretha includes Courtney B Vance (as Aretha's father, C.L. Franklin, who was himself a popular pastor, noted as the Million Dollar Voice), David Cross (acclaimed record producer Jerry Wexler) and Malcolm Barrett (Aretha's first manager who became her husband, Ted White).
As to how she prepared to play Aretha, Cynthia – who uses her real singing voice in the 8-episode docudrama – answered: "Obviously, I listened to her music but this time, it was really about listening for details. She has a particular timbre in her voice. I don't know anyone who can duplicate it."
"But there are habits that she has in the way she sings, the way she would go from one note to the other, the way she would wait. The space that she leaves between each note is a lot longer than the norm. It's a lot longer than most people would take."
"She sort of waits till you can't wait anymore before she comes in. So I was listening for all of those little nuances that she would have. She would slide from one note to another. Her drawl would come in."
"She was really relaxed on some of the songs and then she would really be sharp on others. She would use different parts of her voice to sing different songs. That was also what I listened to – there were moments where it was a lot sort of smoother, there were moments where it was a little harsher. That's what I paid attention to."
"Even in interviews, I listened to the way she would speak to interviewers, as opposed to how she would speak to her family and friends. There's a video of her in a park that I watched. She's at a party and she's so totally full of life."
"She's very vivacious, loud and a bit more brash and then when she's talking to an interviewer, it's sort of reserved and pulled back. I was just looking for those things, really. It's about trying to find those details."
"I sang all the songs but I didn't play the piano completely," replied Cynthia, who was calling from Los Angeles. "There were times I was playing the piano a little bit when it was a simple song. But otherwise, we had someone else playing the piano."
The actress, whose long full real name is Cynthia Onyedinmanasu Chinasaokwu Erivo, confirmed that she herself performed the Aretha numbers in the show.
And Cynthia succeeds in conveying the unique style and impressive vocal range of Aretha.
However, Cynthia does not get to sing one of Aretha's anthems, "Respect." Jennifer Hudson, who also portrays the R&B great in the biopic Respect, gets to belt that Aretha signature song in the movie coming out in August.
"I don't think we do 'Respect' in this series," Cynthia said. "Not through any fault of mine. I would love to but we couldn't have gotten it for this."
But as for the Aretha songs that she has fallen in love with as she worked on Genius, Cynthia shared: "The song that keeps coming back to me that I really loved is called 'Border Song' which I think was originally done by Elton John and she did a version of it. She just sounds brilliant in it."
"And then a song that I was scared to sing but now I love is a song called 'Never Grow Old,' which is from the Amazing Grace documentary that she did. She just sounds incredible in that."
On Aretha as a genius, Cynthia commented, "The way she was a genius is not just the music she put out but how she made it. She didn't read music but she was able to compose the sounds that she made."
"So she was able to compose with her band without notation, which is a very special thing on top of which, when she sang, she had a particular way of being able to feed a story, feed emotion through the music and that was her giving her way of giving you music."
"The special thing about her was that she was able to shift with the times. So the sound of her music changed. She was still able to pull people in, and people wanted to listen, so whether it be singing Jump, Sisters Are Doin' It for Themselves, Think, Until You Come Back to Me or Respect, they are very different spaces in music. But she was able to do that fully."
Many viewers will be surprised, even shocked, to learn that Aretha gave birth to her first two sons when she was 12 and 14.
Cynthia said: "Aretha had a baby by the time she was 12, 14, and you would never have known it. She was able to balance career and motherhood at the same time and she kept striving."
"I think it affected her greatly," Cynthia commented about Aretha's early pregnancies and motherhood. "I don't know how it couldn't. She had to grow up really fast which meant that she never really experienced being a child. At first, she was a child with extreme talent and children."
"She grew to be an adult faster than most. The special thing about her is that though we know it has to have affected her, she still had this grace about her. She still was able to forge forward and do some of the most incredible things."
"The thing I didn't know was how long she took care of her father after he was in a coma," Cynthia said. "I didn't know how much she wanted to hold on. For me, it spoke to how caring she was, how much heart and how heartbroken she was afterward."
"Unfortunately, a lot of young mothers don't get the chance to become fully who they're supposed to be. Aretha was able to do that largely because she was tenacious and wanted more for herself. So she had to fight for it."
What Cynthia did not know much about was how Aretha tended to her dad, C.L. Franklin, when he was in coma for 5 years after he was shot in a botched robbery.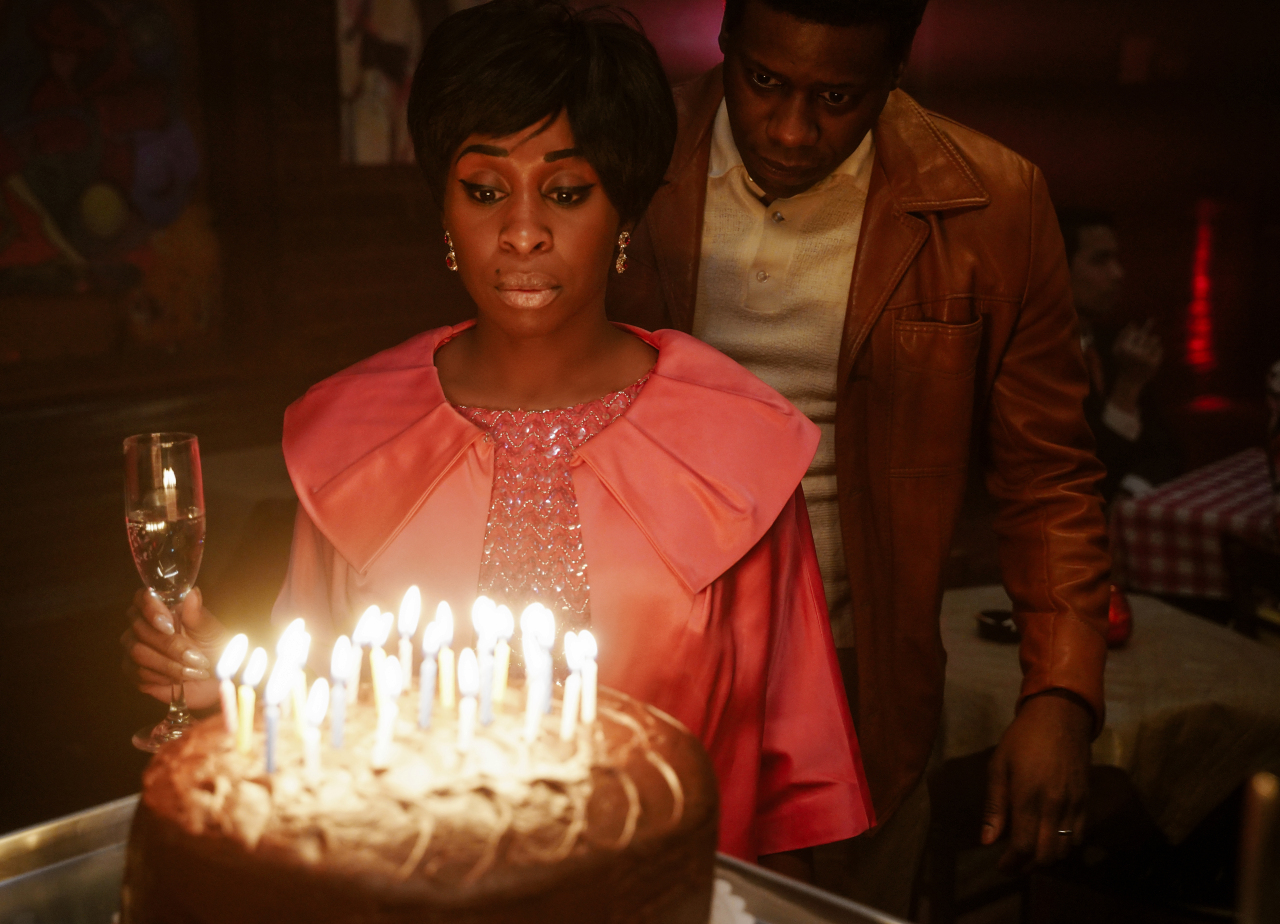 Reflecting on the physical abuse that Aretha suffered from her husband, Ted, Cynthia remarked on the shift that has taken place since the 1960s.
"What's changed is that women are less afraid of speaking about what they are going through. That's important. The more we can have the conversation, the more we can share our experiences and things we are going through. And that's how we get to fix things."
"I do think that speaking on the pain that we sometimes go through allows us space to heal and the space to find ways to get to a stronger space for ourselves. So yeah, things have changed but we still have a long way to go, for sure."
Professionally, Cynthia is on a roll. She finished John Ridley's Needle in a Timestack opposite Orlando Bloom and Leslie Odom Jr. She will be the Blue Fairy in Robert Zemeckis' Pinocchio with Tom Hanks as Geppetto, Luke Evans (The Coachman), and Benjamin Evan Ainsworth (title role).
"I feel great," Cynthia enthused. "I'm a happy person right now. I'm about to release my album at some time this year. I have a kids' book that I wrote and I'm really excited about that. So professionally, I'm very happy."
"Personally, I'm also very happy. I'm in a happy space with people I love." – Rappler.com