Star Magic, ABS-CBN's talent management arm, pushes forward – even if innovation means finding work for their talents with rival networks
After their network was denied a franchise, ABS-CBN's talent management arm, Star Magic, is in talks with rival stations TV5 and GMA-7 to find jobs for its roster of stars.
Star Magic head and director Johnny Manahan told Rappler the talks began even before ABS-CBN strengthened its online platforms.
"Our artists had already been exploring opportunities in digital space. With the rejection of the franchise, cable and cyberspace became the only venues for network content," he said.
"Almost immediately, instantaneously, advertising revenues began to dry up, projects canceled, contracts suspended. And with that, we began to look elsewhere for opportunities for our artists. Talks are currently underway with contacts from Channel 5 (TV5) and Channel 7 (GMA 7)," he added.
"Our artists, once shackled to Channel 2, are now free to go where the work is. Now, truly, they are like gypsies," said Manahan.
Several Star Magic talents have already appeared on shows of TV5.
Ria Atayde is a co-host of the morning show Chika Besh, while actors Jerome Ponce, Ronnie Alonte, and Jameson Blake star in the show Fill In the Bank.
Formerly known as the Talent Center, Star Magic is where most of the country's icons – both old and new – first found their footing.
ABS-CBN was denied a franchise by a House committee, putting in danger most of its 11,000 workers' jobs.
Support for its roster
Manahan, who also directed some of ABS-CBN's iconic shows like Home Along Da Riles and Ang TV, said that the talent arm had been in touch with its stars to discuss their next moves after the franchise rejection.
"We have been talking to our artists via Zoom to reassure them of our unwavering dedication to their professional and personal lives. We are not going the way of the franchise: down the toilet. Never to be seen again. Although depleted, Star Magic will still be around," he said.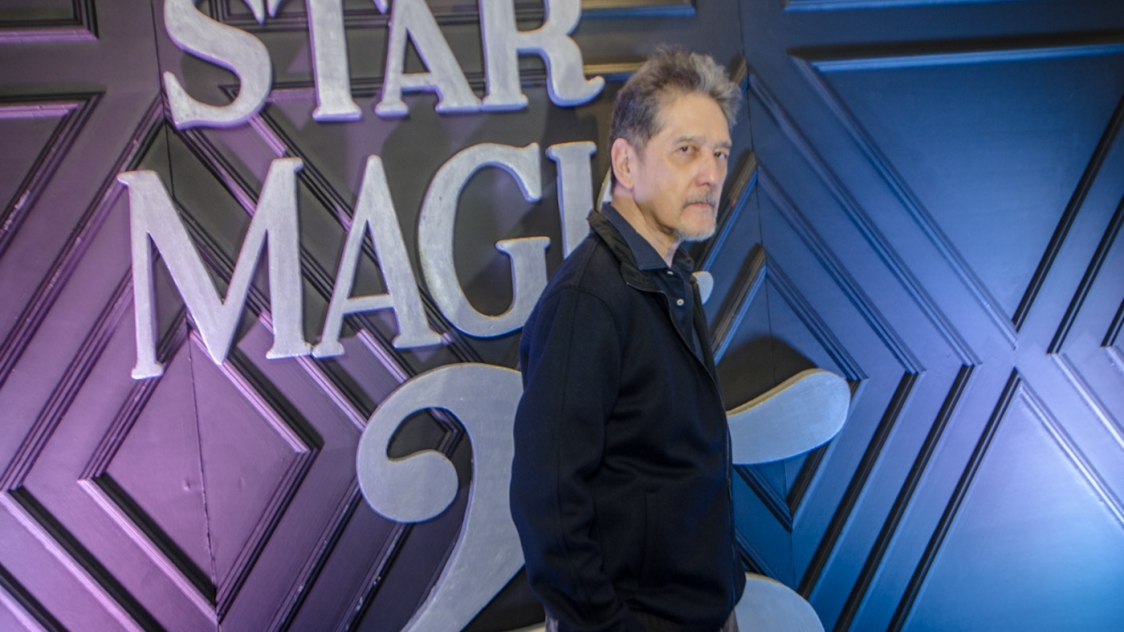 That's not to say, of course, that Star Magic itself hasn't had to bleed as a result of the franchise rejection.
"Thirty percent of our handlers and road managers have been retrenched. We have had to reset priorities and assignments, saying goodbye to those who have decided for early retirement and keeping spirits up for those staying on," Manahan said.
Despite the challenges caused by the franchise rejection, Manahan said they are still sticking to the talent agency's main purpose.
"The primary goals remain the same: to seek out work for our artists wherever we can find it and to care for their body and soul. We have told them that their professional lives do not end with the franchise fiasco."
Workshops are still ongoing, albeit online. "I can imagine it has been rather challenging learning thru Zoom. But actors are extremely malleable and enterprising. They soldier on," said Manahan.
Going online has also opened opportunities – for them to welcome students from all over the world. "Our workshops are now truly international with students from the USA, Canada, Germany, Switzerland, and the UAE," he added.
Even as ABS-CBN's future remains uncertain, unit like Star Magic refuse to be pushed out of relevance – even if it means rethinking how it usually functions.
"It will be hard, but the new landscape has, in a way, expanded. We should now do away with network wars and help each other in these very hard times," said Manahan. – Rappler.com