SM Entertainment also announces plans for a final subunit of NCT, whose members will be selected through a pre-debut reality show
MANILA, Philippines – Buckle up, NCTzens, because SM Entertainment just announced a series of changes for K-pop group NCT! 
Idols Sungchan and Shotaro will be departing from NCT and debuting in a new SM boy group, the music label announced on Wednesday, May 24.
"As NCT members, Sungchan and Shotaro have presented wondrous performances. However, they will be closing their chapter with NCT and debuting in a new boy group that will launch in 2023," the statement read.
Sungchan and Shotaro debuted as new members of NCT in 2020. They participated in NCT's second full-length album, Resonance Pt. 1.
According to Jang Cheol-hyuk, the CEO of SM Entertainment, the decision was made after a "long discussion with the members," and considering "the members' opinions and each team's musical pursuit."
"We extend our sincere apologies and gratitude to the two artists who have patiently waited for their team to be formed for a long time," the CEO said in a video about SM's new intellectual property strategy under the company's development plan called SM 3.0.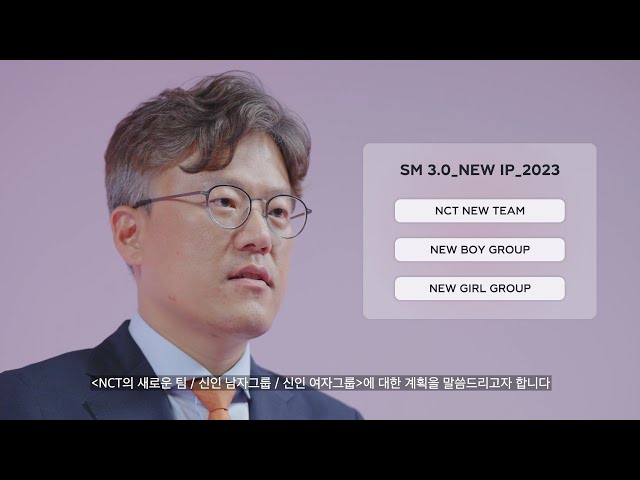 "We also ask for NCT fans' generous understanding of the decision," he continued.
Jang also explained that the company will be introducing a new system for NCT: "NCT's newest group will become the final group to be a part of NCT's infinite expansion.
Aiming to launch a group with a distinctive worldview, they "will be increasing the number of Japanese members, unveiling new members, and sharing their debut journey with the fans."
The CEO also shared that SM Entertainment will soon announce that two members of SMROOKIES, one Korean and one Japanese, will become part of NCT's new group. Selected trainees from a pre-debut reality show will be joining NCT's final subunit. No further details on the pre-debut reality show have been released.
Jang also mentioned that Shohei, who was introduced as part of SMROOKIES, will not be joining NCT's new team due to health reasons.
In the same video, Jang also announced that the new boy group featuring Sungchan and Shotaro will include Eunseok and Seunghan, who were both formerly introduced as SMROOKIES or pre-debut trainees. The lineup will also include members of Korean and American nationalities, but other information about the said members weren't provided.
The debut of the new boy group, Jang said, will mark the beginning of the "SM 3.0 era." However, no final dates about the group's debut are available.
In addition to this, the "SM 3.0" era also plans to debut a new girl group in the fourth quarter of 2023. Trainees who were introduced in the March 2023 showcase will be part of the girl group. "We would like to ask for continued love and support for our new teams and members," Jang said.
SM Entertainment is home to some of K-pop's biggest acts such as TVXQ, Super Junior, Girls' Generation, SHINee, EXO, and Red Velvet. – with reports from Cheska Lingad/Rappler.com
Cheska Lingad is a Rappler intern