Listen to the singer-songwriter as she performs on Rappler Live Jam!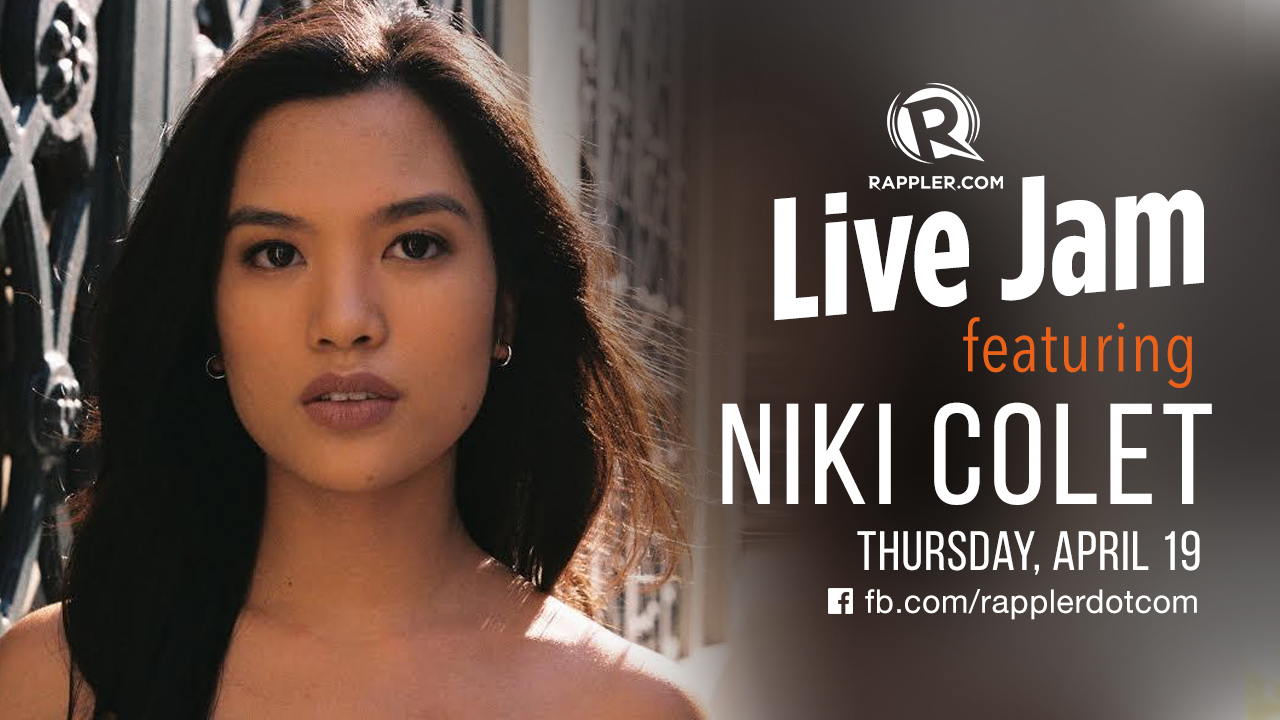 Niki Colet is bringing her dreamy, folk-inspired tunes to Rappler HQ!
Niki wrote her first song when she was only 10 years, old, and now the singer songwriter counts a considerable list of original music to her name, with a distinct style that draws inspiration from literature, movies, and pop culture. One of her songs, "High School Crush," was featured on TV5's Forever Sucks, starring Jasmine Curtis-Smith.
Niki released her first EP, Monica Colet, in 2014. More recently, she released her song "You Still Show Up in My Dreams" on Spotify. Niki continues to work on a new project, as she performs regularly in various gigs across Metro Manila.
Get to know Niki and listen to her music as she performs on Rappler Live Jam! Here's her full setlist:
Big City
You Still Show Up In My Dreams
The Sound
Could Be Love
Yes
– Rappler.com