Seven feature films and 3 documentaries comprise this year's film festival lineup. Check them out here: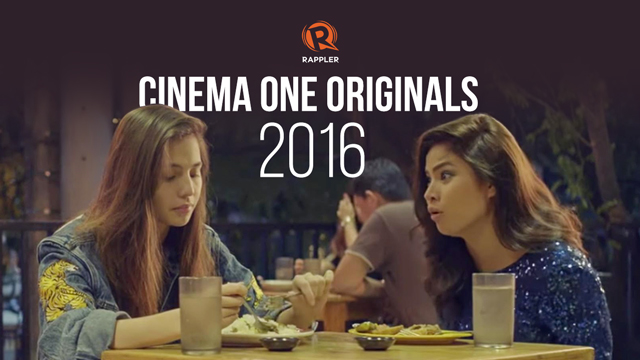 MANILA, Philippines – Seven original narrative features and 3 new documentary films debuted in the Cinema One Originals Festival starting Monday, November 14. The film fest will close on November 22.
The cinemas which will screen the movies are Trinoma Cinema 1, Glorietta Cinema 1, Gateway Cinema 1, Greenhills Theater Cinema 1, and Cinemathque Centre Manila. For the schedule of movies, click here. 
According to a press release, this year's Cinema One Originals will celebrate with the tagline Ano'ng Tingin Mo? (What do you think?)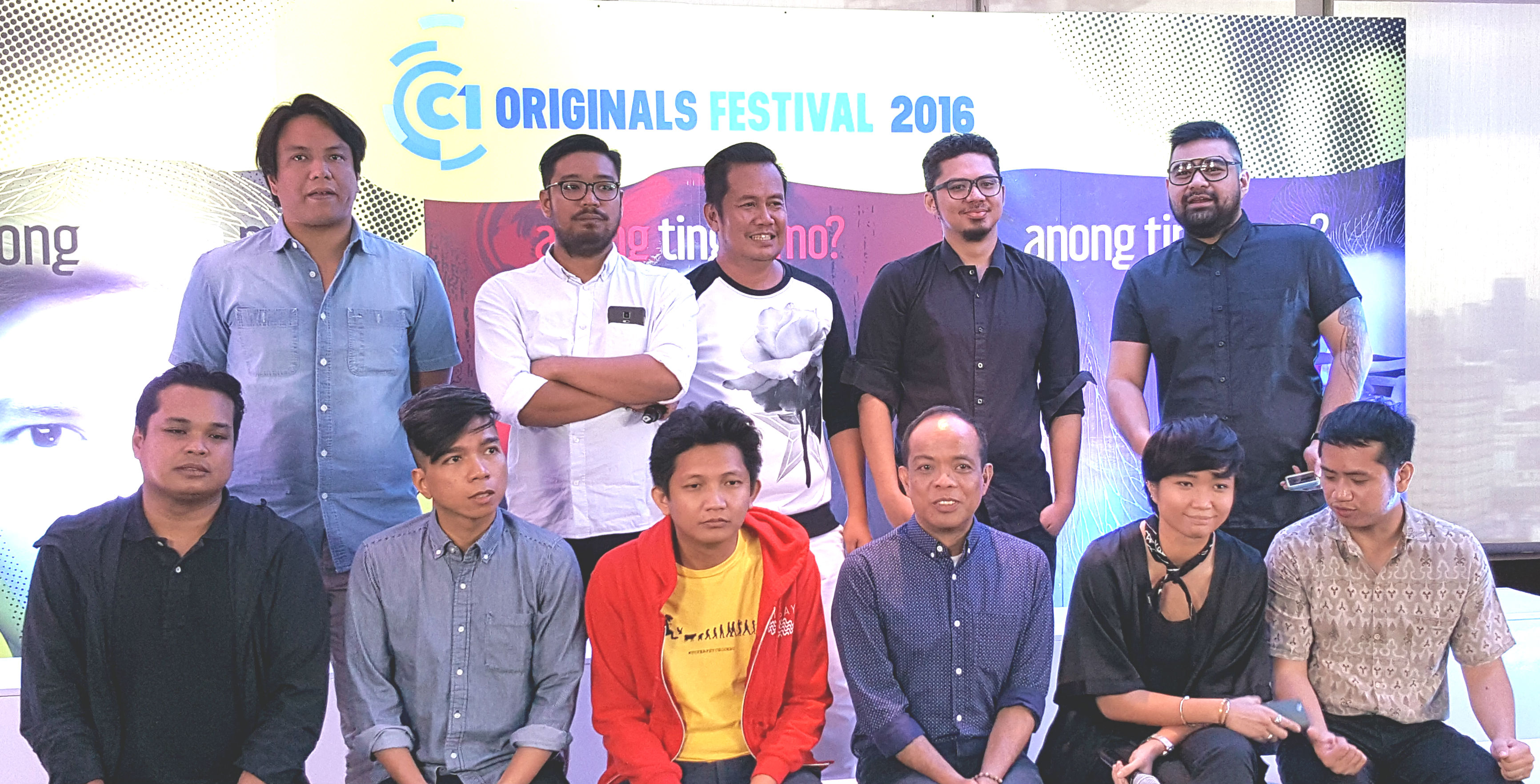 Here is the list of documentaries and films. All of the synopses provided are courtesy of a release from Cinema One. 
Narrative Feature Category
Lily directed by by Keith Deligero
Cast: Shaina Magdayao, Rocky Salumbides, Natileigh Sitoy
Synopsis: "Stories abound in Cebu about a woman rumored to be a murderous monster, but behind the myth is a mother seeking justice."   
Every Room is a Planet, directed by Malay Javier
Cast: Rap Fernandez, Valeen Montenegro, Antoinette Taus
Synopsis: "A quirky love affair between a mentally unstable girl who thinks her husband is abducted by aliens and her husband's brother whose romance for her remains a sci-fi impossibility."
Baka Bukas, directed and written by Samantha Lee
Cast: Jasmine Curtis-Smith, Louise delos Reyes, Kate Alejandrino
Synopsis: "Alex, is a twenty-something year old creative based in Manila. She is out to most people except her best friend, Jess, whom she has been secretly in love with since they were kids. When Jess discovers the truth about Alex, they are forced to confront the feelings they have for each other."  
Si Magdalola at ang mga Gago, directed and written by Jules Katayag
Cast: Peewee O'Hara, Rhen Escaño, Gio Gahol, Josh Bulot
Synopsis: "Drug-dealing and sex-starved goons mistakenly disturb the peaceful lives of a frail witch and her nubile grandchild in a remote town in the mountains."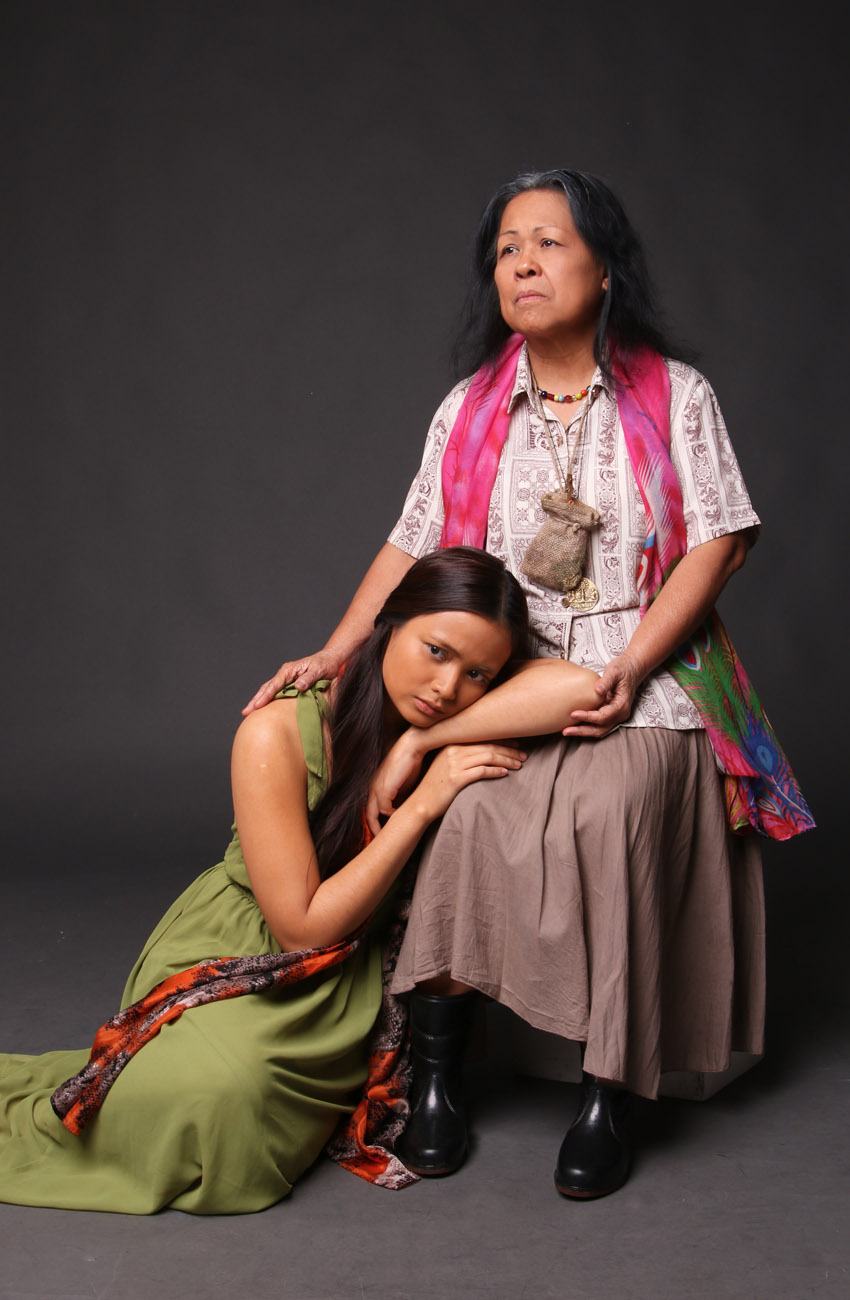 Malinak Ya Labi, directed and written by Jose Abdel Langit
Cast: Angeline Quinto, Allen Dizon, Richard Quan, Menggie, Cobrarrubias, Luz Fernandez, Raquel Villavicencio
Synopsis: "It is a custom in some towns in Pangasinan to offer a life of an animal when constructing buildings, but one day during the town's fiesta they discover the body of a young boy that leads to a chain of story and a chain of deaths." 
2 Cool 2 Be 4gotten, directed by Petersen Vargas, written by Jason Paul Laxamana
Cast: Khalil Ramos, Ethan Salvador, Jameson Blake, Ana Capri
Synopsis: "It's the late 90s in Pampanga almost a decade after the eruption of Mt. Pinatubo. High school sophomore Felix Salonga, together with his parents, strive to start a new life in a resettlement area for lahar victims. Sick of the poor conditions of their life, Felix is bent on topping his class so he can proceed to renowned universities in Manila for college and eventually work for big corporations. 
"Felix finds an outlet to express his disgust toward his incompetent school when his English teacher requires them to write a journal. At first, all he can write are cynical observations against his teachers and classmates but when two new half-American students – the Snyder brothers – transfer to his school, he finds himself gravitating toward their mysterious personalities, especially the older Snyder, who happens to be his classmate. 
"In spite of their aloofness, the Snyder brothers become instant campus sensations, thanks to their distinct looks. Many students and teachers have tried to befriend them but none of them succeed. When the older Snyder asks Felix to tutor him in Geometry, Felix immediately grabs the chance not only to earn dollars but also to raise his social status among his peers, and even further, to fulfill his burgeoning albeit hidden attraction for the Snyder brothers. 
"As Felix penetrates the private lives of the Snyder brothers, he learns that their lives aren't as glamorous as people at school think. Their mother was a prostitute abandoned by an American soldier stationed in Clark Air Base when Mt. Pinatubo erupted. The older Snyder believes that their father will take the two of them to the States after they graduate from high school. Hence, his seriousness in his studies. The younger Snyder, however, has a darker plan – to murder their whore mother in order to force their father to take them already." 
Tisay, directed and written by Borgy Torre
Cast: Nathalie Hart, JC de Vera, Joel Torre
Synopsis: "In the world of semi-pro basketball, a beautiful bookie recruits a promising player to the underworld of game-fixing." 
Documentary Feature Category
Forbidden Memory by Teng Mangansakan
"Forbidden Memory summons remembrances and memories of the fateful days in September 1974 when about 1,500 men from Malisbong and neighboring villages in Palimbang, Sultan Kudarat were killed while 3,000 women and children were forcibly taken to naval boats stationed nearby where they encountered unspeakable horror. For 40 years, the survivors lived in relative silence. Now they tell their stories."  
Piding by Paolo Picones and Gym Lumbrera
"Once upon a time, you were born. In the Philippines, there was no science education when you were a child. When they began to offer it in your adulthood, you leapt at the chance and studied harder than everyone else. You learned of kingdoms and species and genes and atoms. Science helped you to see the bigger world beyond. You studied so well, an American university paid you to keep studying with them, so you left.
"You gained mastery over the evolution of birds there, but you missed home the whole time. You lost your first wife and son to Science. So with degree in hand, you went back to your people. You found that they had burned their forests, and had exploded their seas. So you gave a new bird to your people; because, now you knew how to use it to save them. This was the piding. And the rest is the story of Oliver Carlos."  
People Power Bombshell: The Diary of Vietnam Rose by John Torres
"A mystery dreamlike portrait of a movie star's harrowing ordeal in the making of a film. This is about Liz Alindogan, then 19-year old naive newbie star, and director Celso Ad Castillo dubbed as Philippine cinema's messiah. It is structured as a mystery film, making viewers question whether to believe the account of Liz Alindogan."  
The film festival will also showcase:
Mario O'Hara – Tatlong Taong Walang Diyos
Danny Zialcita –  Nagalit Ang Buwan sa haba ng Gabi
Lino Brocka – Cain at Abel
Ishmael Bernal – Pagdating sa Dulo
Ang Babaeng Humayo, which won the Venice Film Festival Golden Lion award last September, will also be shown during the festival along with Sherad Anthony Sanchez's Salvage.
Films from last year's Cinema One Originals will also be shown at the festival.– Rappler.com