The allure of 'Sid & Aya' lies in its audacity to shift the spotlight from the titular lovers to their social situations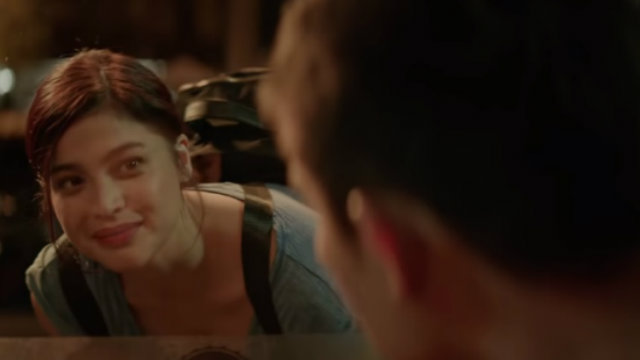 It isn't the first time for Anne Curtis to play a woman on one end of a romantic relationship that is mired by a stark difference in class and income.
In Mae Cruz's Babe, I Love You (2010), Curtis plays a promo girl who falls for Sam Milby's moneyed professor. The film strictly follows the formula and plays more like a fairy tale where its would-be lovers, who are written to be destined to be with each other despite all odds, would end their erstwhile heart-related woes with sticky looks that culminate in an even stickier kiss.
The film commits to its escapist intentions and inevitably ends being just one of the many feel-good love stories that come and go every few weeks.
Vastly different
Irene Villamor's Sid & Aya (Not a Love Story) is different.
Curtis now plays Aya, a waitress who, not unlike her character in Babe, I Love You, is quick to find creative means to augment her meager income. One time, she wagers some money on her educated guess that the profession of one particular customer is a businessman.
Sid, the customer who is the subject of her bet and is played by Dingdong Dantes, turns out to be somewhat of a businessman since he is actually a stock broker. He wins for Aya a bit of cash and a chance to earn more when he offers to pay for her company for a few hours.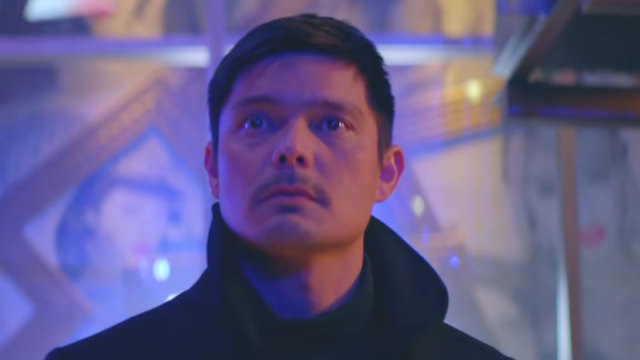 Both the title and Sid insist that their story isn't a love story, even if it is as clear as day that the core of the feature is whatever kind of love that develops between Sid and Aya. (READ: Dingdong Dantes, Anne Curtis on long-awaited collab, 'I love you,' and perfect timings)
It's actually very clever. By diverting the attention from the obvious romance, the film then puts a spotlight on the imperative details that are paramount to the conclusion of Sid and Aya's love story.
The film then morphs from being a typical romance that flirts around with the melancholic consequences of loving against all odds into an astoundingly accessible examination of the class and income disparities that disconnect us.
Sid & Aya is shaped like all the fairy tales of damsels saved from economic distress by wealthy knights in shiny suits and uniforms – except that its ambition to bend the rules and direct the romance to a more sober conclusion leads to the realization that there are very real divisions that even love can't bridge.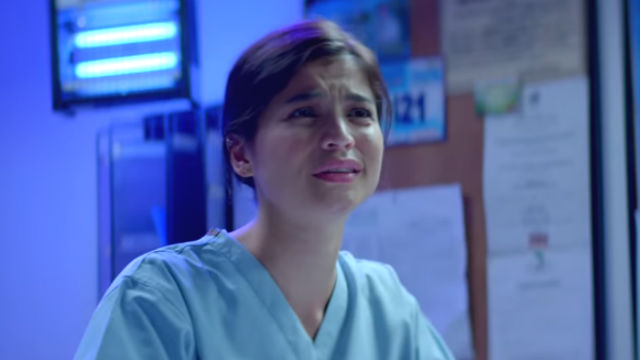 Somber hues
While Babe, I Love You covers the darker side of the livelihood of Curtis' character with brightness and gloss that is predictable in the genre, Sid & Aya drenches itself with more somber hues.
It is almost as if cinematographer Pao Orendain is purposely avoids the visual tropes that pervade the rom-com, resulting in a distinct look that better fits a film that dissects the excesses of unconscionable wealth than one that exalts the mysteries of love.
When the film relocates to Tokyo, Orendain still treats the foreign land not as an exotic place whose unique look makes it ripe for rekindled emotions, but again as a place that is not dissimilar to Manila, with its crowds of people going about their own businesses, all hungry for connections but are too preoccupied by their own lives.
The allure of Sid & Aya lies in its audacity to shift the spotlight from the titular lovers to their social situations.
Curtis and Dantes' performances are measured to reflect the attitudes that define their characters' positions in life, with Curtis being spritely and outgoing because she needs it for survival and Dantes being brash and reckless because he can afford it.
The film thrives in enunciating the differences, carousing the cute moments of intense connection, only to burst the bubble of escapist fantasies.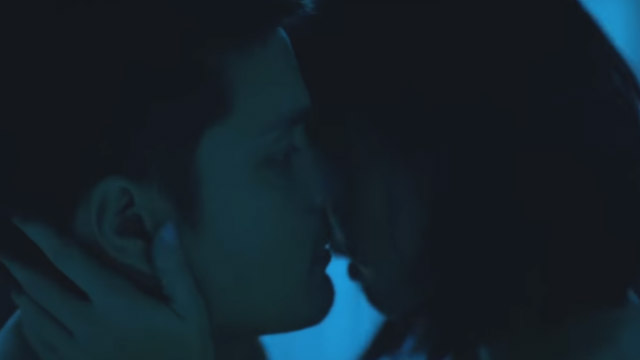 Bold breather
Sid & Aya is a bold breather in a market that is suffocating with daydreams and fables. – Rappler.com

Francis Joseph Cruz litigates for a living and writes about cinema for fun. The first Filipino movie he saw in the theaters was Carlo J. Caparas' Tirad Pass.
Since then, he's been on a mission to find better memories with Philippine cinema.