'A Star is Born' is as compelling a deep dive into the world of glitz and glamour as it is an intimate romance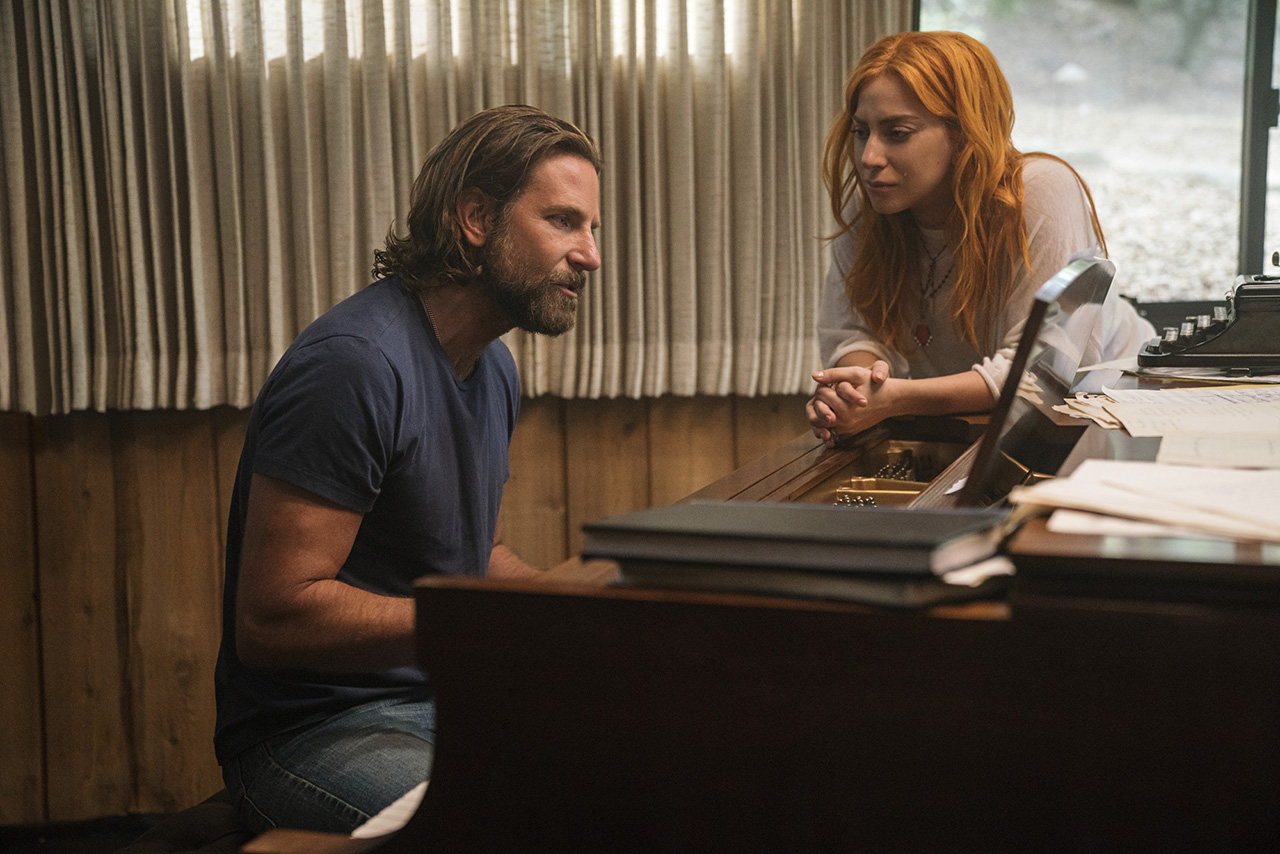 In all the iterations of A Star is Born, it seems inevitable that the spotlight is centered on the titular star to be born, whether it be Janet Gaynor's former farm girl in William Wellman's 1937 version or Judy Garland's hopeful showgirl in George Cukor's 1954 version or Barbra Streisand's upstart songstress in Frank Pierson's 1976 version.
The fairytale-like stories of talented but unlucky dreamers suddenly making it big are addictive, feeding audiences' imaginations that even in such a cutthroat city like Hollywood, ambitions can be achieved.
However, what sets the repeated narrative of A Star is Born apart from the many talent searches that mine the same fantasy is the love story that dampens the celebration, the romance that makes the failure of the star's discoverer who eventually becomes her lover part and parcel to the star's meteoric successes. For nearly all the iterations, it is clear that there is a push and pull interaction between the star and her lover, wherein each of the star's triumph diminishes her lover's career.
Deep in make-up
In Bradley Cooper's version, that interaction isn't nearly as clear, with the rise and fall of the lovers' careers more a facet of heartless showbusiness than a repercussion of romance, and that is what makes all the difference.
Jackson Maine (Cooper) first sees Ally (Lady Gaga) in a bar where the latter is a guest performer in a drag show. He is close to being drunk, while she is deep in make-up, one with the drag queens who fabulously transform for their audience's entertainment.
She sings a rousing rendition of Edith Piaf's "La Vie En Rose." While playfully lying on the bar and skillfully belting out the highest notes of the song, she momentarily locks looks with an already mesmerized Jackson. Jackson is hooked, and after an all-nighter where he sees her without the face paint and hears her sing songs she composes in a whim, he invites her to his concert, completely opening the doors for her eventual stardom.
Right from the start, Cooper establishes the foundation of their love story – how Jackson adores everything that Ally would need to abandon just to make a dent in the music industry.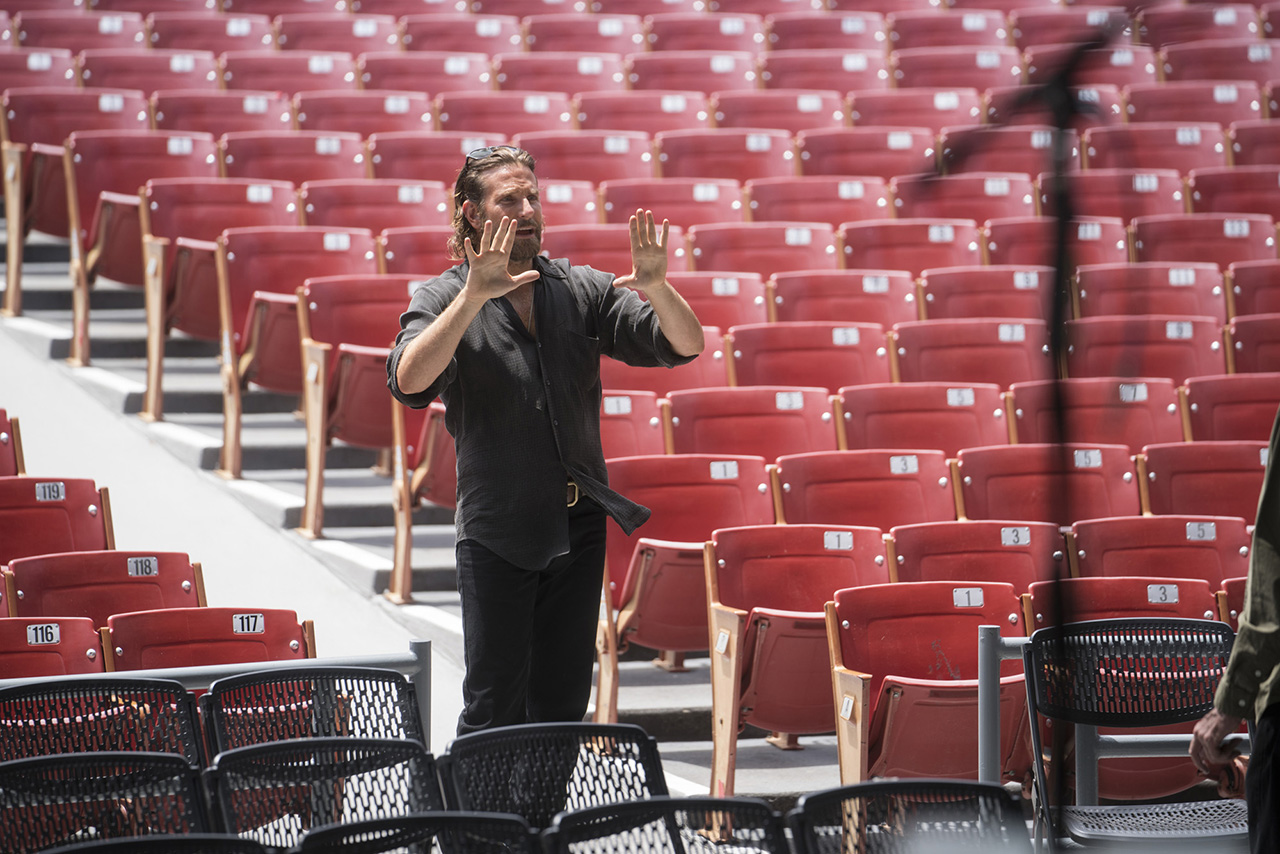 A Star is Born doesn't admonish pop but acknowledges its very specific appeal, how real talent is essential to its existence, but that talent needs to be groomed and molded to fit into a particular image that is palatable to the most number of people. The film also doesn't put the music Jackson represents in a pedestal. While it celebrates the authenticity of that music, it also shows how it is mined from pain and pasts.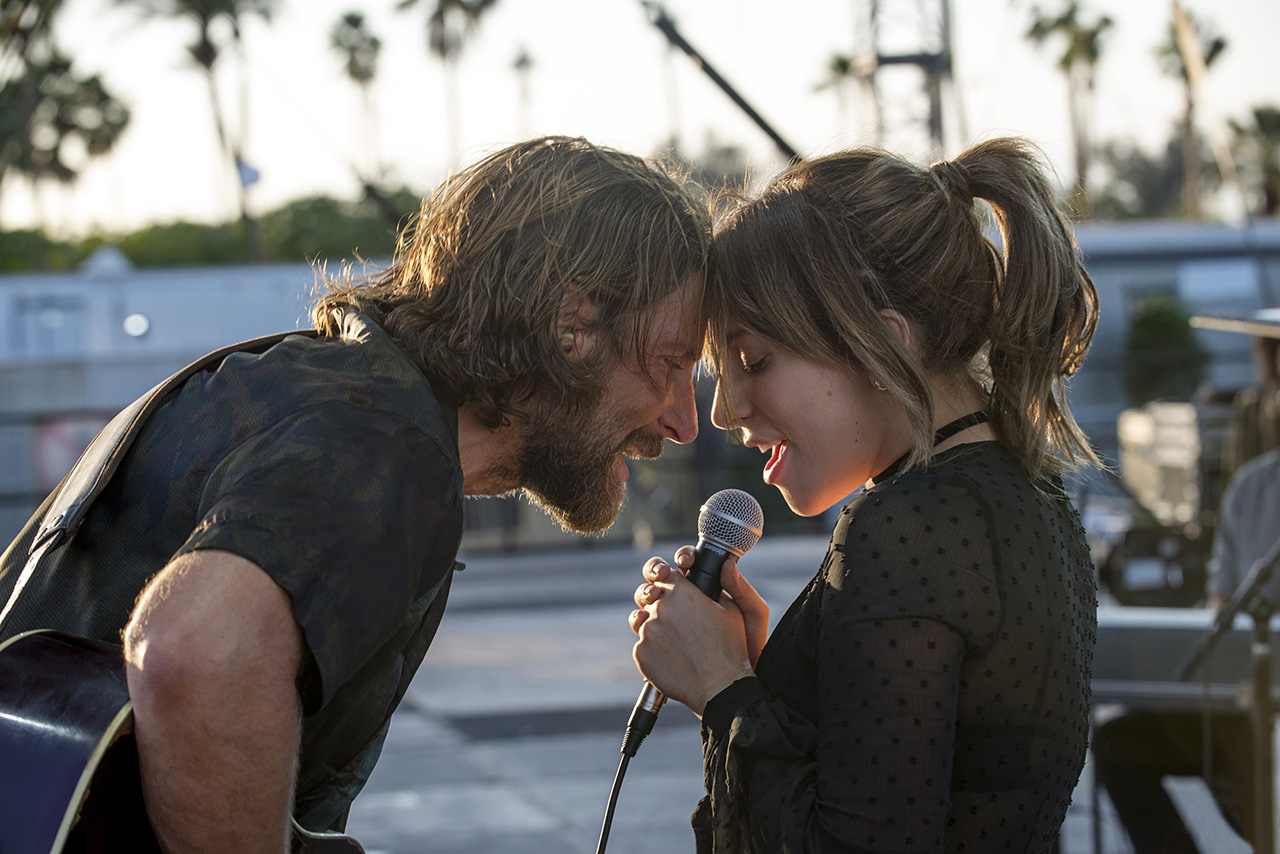 Callous demands of entertainment
What Cooper's film does is to navigate what could have been a perfect romance through all the callous demands of the entertainment industry.
A Star is Born is as compelling a parable-like deep dive into the world of glitz and glamour as it is an intimate romance. It is fascinating because it risks merging its two passions, but runs away presenting both the public and private lives of its destined lovers with astounding gravitas.
From its very dazzling beginning, it already blurs the lines between Jackson's admiration for Ally's talents and his adoration for Ally's unadorned looks. Its cleverly constructed end where Ally's big emotional number in front of an adoring audience suddenly cuts to a quieter moment with just her and Jackson composing a song is a testament to the brilliant consistency and authenticity that Cooper manages throughout his debut.
The film looks robust and vibrant without being too needlessly stunning. Cinematographer Matthew Libatique captures the addicting frenzy of open air concerts and the affecting intimacy of what happens behind closed doors.
The performances are riveting.
While it wouldn't be inaccurate to say that Lady Gaga's turn as Ally is a revelation because it truly is, it is really Cooper that quietly astonishes. There is a subtle bleakness to his mannerisms that add heft to everything he does. It is almost as if the segment of his life that is documented in A Star is Born is but a stalling of an eventual downfall, with his encounter with Ally being a ray of hope, if not a chance for redemption that grants his life a bittersweet flavor.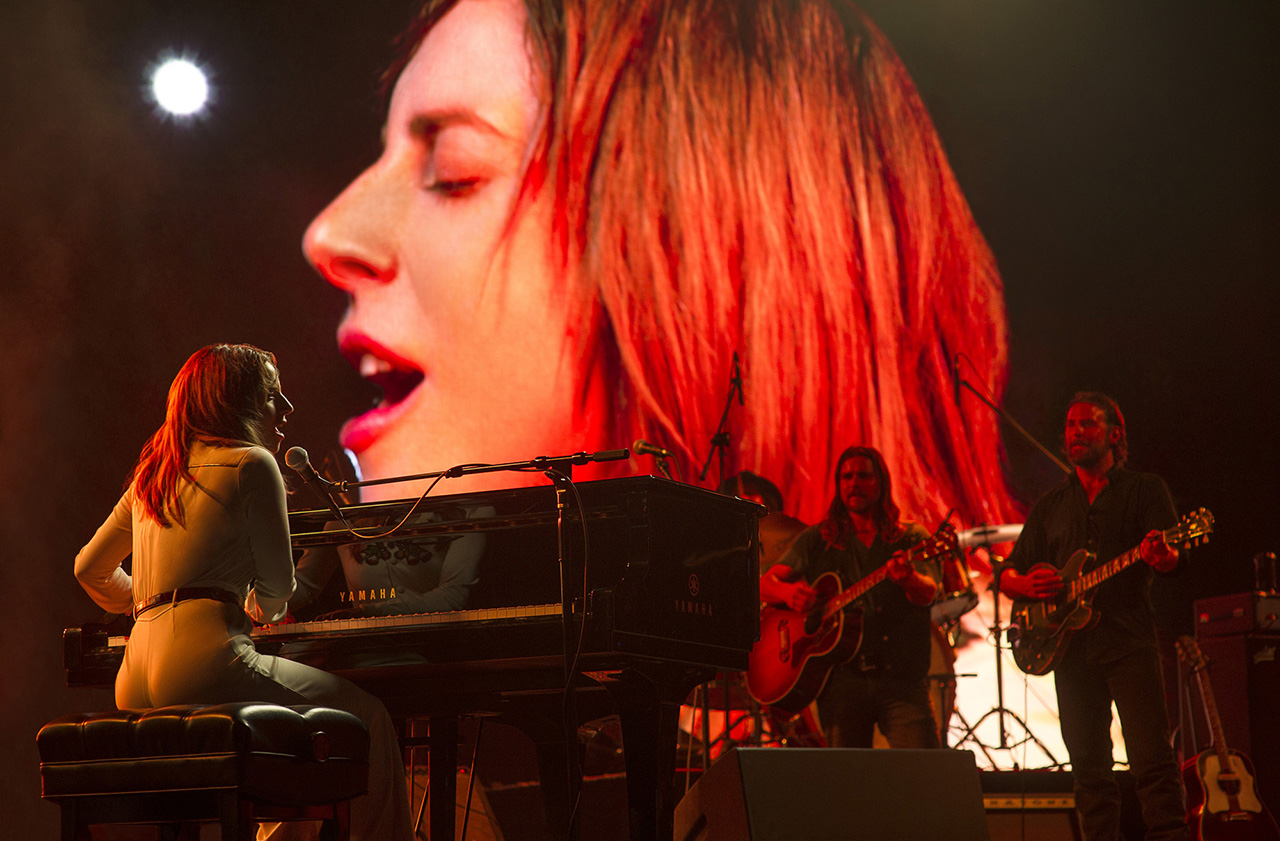 Overly familiar tale
A Star is Born is really a beautiful film.
Cooper evolves the heartbreaking but overly familiar tale and turns it into a fascinating glimpse into yearning lives eventually broken by an industry that thrives in ease and appearances. The film's title evokes a certain joy, an excitement to the fact that something bright and lovely has been created.
Cooper's film doesn't dwell in the happiness. It elegantly centers on the sober realizations and the aches, on all the unavoidable birth pangs.  – Rappler.com