Film critic Zig Marasigan says while comic puritans may be tempted to attack the film for deviating from the comic, 'Days of Future Past' is all the better for it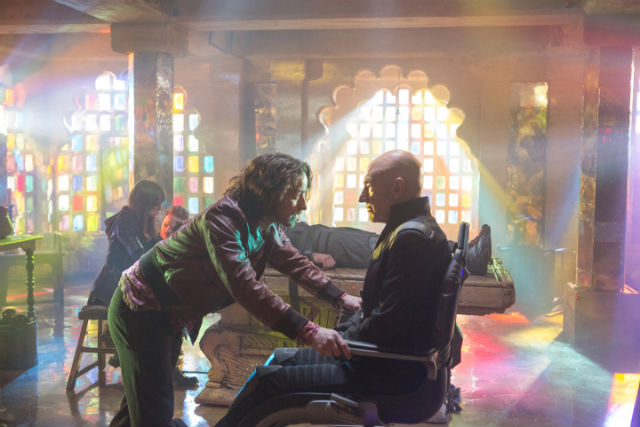 MANILA, Philippines – The X-Men have been fighting a losing battle at the box-office. Their last two films, despite being far superior to the atrociously made X-Men: Last Stand, failed to make a real dent on US and global markets. 
While the mutant race is far from dead, it's hard not to predict their inevitable extinction at the box office. But despite the numbers, it seems that Hollywood still has hope for Professor X and the rest of his X-Men. 
X-Men: Days of Future Past aims to reinvigorate the franchise by hedging its bets on recognizable stars, an ambitious story and a veteran director. But oddly enough, the film doesn't aim for the largest common denominator. It isn't stuffed with action sequences and dazzling special effects. Instead, it's a film deadset on exploring the relationships, ideals and principles, both past and present, which have made the X-Men such an enduring franchise. 
Based on the comic storyline of the same name, Days of Future Past is set in the not so distant future when most of civilization has been destroyed by robotic war machines known as Sentinels.
Primarily designed to hunt down mutants, the Sentinels have since turned their sights on the rest of humanity, leaving most of the world a desolate wasteland. But when Professor Xavier (Patrick Stewart) and Magneto (Ian McKellan) unite with a band of mutant survivors, they devise a plan to send Wolverine (Hugh Jackman) back to the past to stop the assassination of Dr Bolivar Trask (Peter Dinklage), an anti-mutant scientist whose death eventually fuels the crusade against the mutants. It just so happens that the assassin at large happens to be Xavier's former friend and Magneto's protégé, Mystique (Jennifer Lawrence). 
While the basic premise of the comic remains intact, Days of Future Past isn't slavishly anchored on the finer details of its source material. Comic puritans may be tempted to attack the film for taking such glaring liberties with such a revered story arc, but in truth, Days of Future Past is all the better for it. 
Made for the fans
Despite its ambitious aims to take over the box-office, Days of Future Past is wholeheartedly targeted at the fickle yet fiercely loyal geek crowd. While the film does provide an adequate number of set pieces to keep casual audiences at least remotely engaged, the lack of hand-holding could leave non-fans lost throughout most of the film's almost dizzying plot. 
Characters ferry in and out of their scenes with little to no introduction, and very little backstory is handed out for audiences who haven't been able to catch up on previous films, particularly X-Men: First Class. While this leaves a lot of newcomers in the dark, it leaves out a lot of redundancy for comic fans who've already done their homework.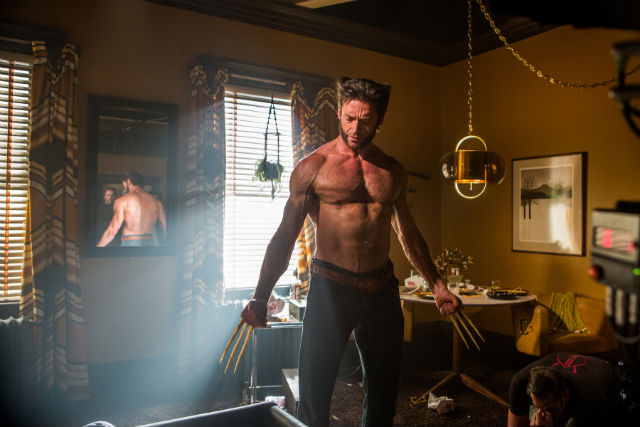 It's a high-stakes gamble for a franchise as big as the X-Men, but one that pays off in spades for those who want more than just another origin story.  
Rewriting history
Although Days of Future Past draws mostly from X-Men: First Class in terms of tone and story, director Bryan Singer and writer Simon Kinberg do a remarkable job of tying together even the outcasts of the franchise, particularly X-Men: Last Stand and X-Men Origins: Wolverine. 
Its narrative continuity at its finest, making no apologies for everything from the death of Cyclops to the bone claws of Wolverine. But while not all inconsistencies are answered with finality, Days of Future Past does open up a whole realm of possibilities for future films. 
But what makes Days of Future Past a real game changer is that the story effectively, and quite cleverly, reboots the franchise. After the painstaking process of bringing all the ingredients, both good and bad, together, the film rewrites its own history. And like Wolverine who is sent back to right the wrongs of his predecessors, Days of Future Past does the same. 
A second chance
But like the underappreciated X-Men: First Class before it, Days of Future Past breezes through its plot in an understandable attempt at narrative efficiency. There's a lot of story crammed in two hours, and even then, a lot of the story beats feel slightly undercooked. But because of the stellar performances across the film's entire cast, the characters carry with them an air of believability that does a good job of sustaining the narrative until the very end. 
Audiences looking for wall-to-wall Sentinel on mutant action will be left severely disappointed, but this is the direction the X-Men franchise seems to be taking. The decision to trade action for character is an important one. And while it might not immediately spell ticket sales for the film, that's hopefully something that will change in time. 
As superhero films continue to cram as much death in destruction with every new summer release, it's refreshing for a film as important as this one to dial back on the action to make room for something more important. Because if anyone deserves a second chance at getting history right, it's the X-Men.
Watch the trailer for X-Men: Days of Furture Past below:
 – Rappler.com

 Zig Marasigan is a freelance screenwriter and director who believes that cinema is the cure for cancer. Follow him on Twitter at @zigmarasigan.