This is a new take on Noah, but ultimately, how does the ambitious idea fare?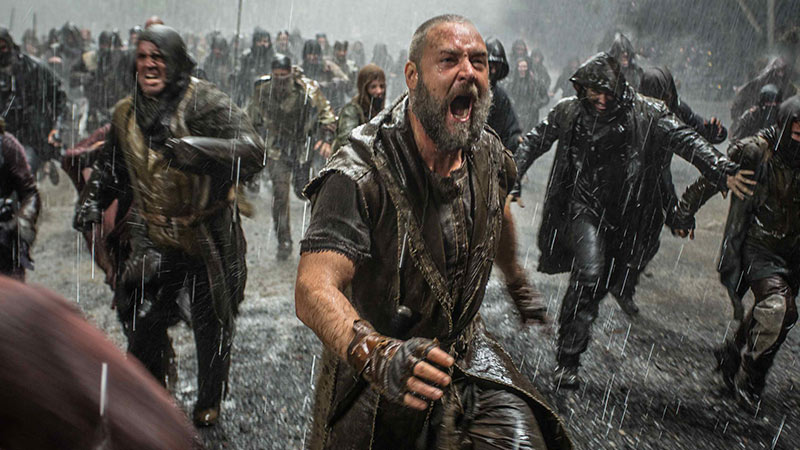 A fine line separates the follower from the fanatic, but for Noah, son of Lamech and descendant of Seth, that distinction means little when faced with humanity's extinction.
When Noah (Russell Crowe) receives a vision of a great flood, he takes it as an omen of the Creator's long awaited judgment on the wickedness of humanity. He gathers his wife Naameh (Jennifer Connelly), and three sons Shem (Douglas Booth), Ham (Logan Lerman) and Japheth (Leo McHugh Carroll) to build an ark designed to save the rest of Earth's creatures. But when Tubal-Cain (Ray Winstone) receives word of Noah's vision, he raises an army to take Noah's ark. (READ: Noah gets June PH release date)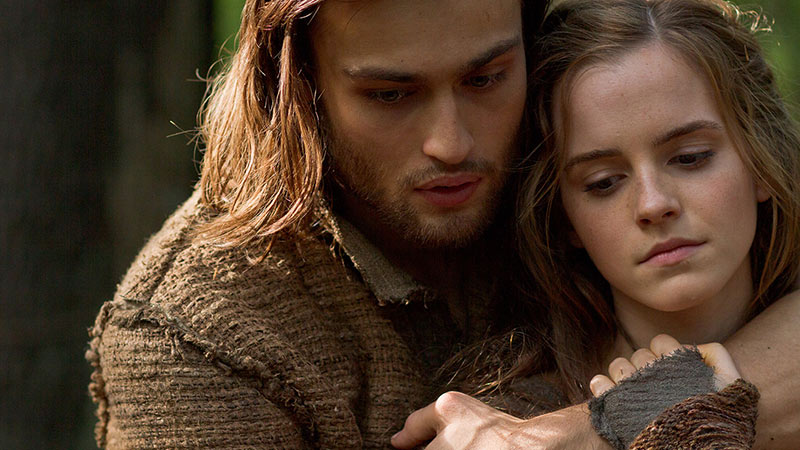 Noah is a brazen, though mostly flawed, interpretation of the classic bible story. While it is a far cry from the story popularized by children's books and traditional Sunday school sermons, director Darren Aronofsky takes an ambitious gamble in an attempt to explore, question and expand on one of the most iconic figures in religious text.
Make no mistake, Noah is a difficult film to appreciate. While it makes a point of challenging our understanding of Noah's centuries-old story, the film is marred by too many ideas that end up overwhelming each other. But while most of these ideas are swept away by the tide, the ones that do surface happen to be the strongest ones of all.
A brutal and unforgiving world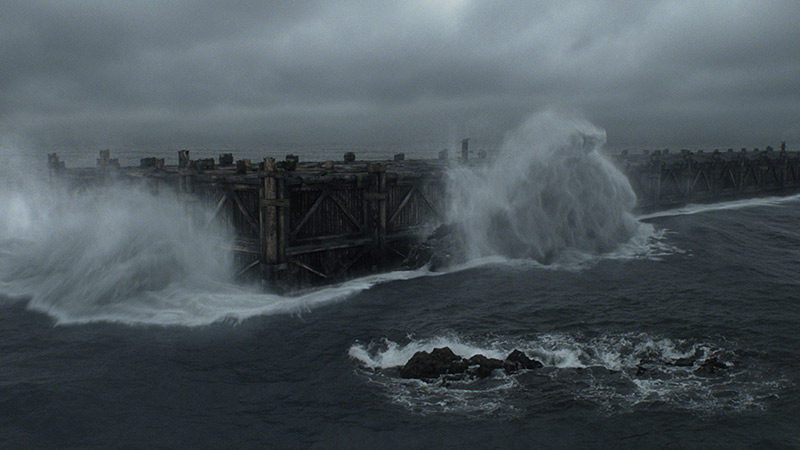 Like all of Aronofsky's films, there is an overbearing bleakness to Noah. The world is depicted as brutal and unforgiving, characterized by endless expanses of hard earth and barren land. Humanity has consumed everything in its wake, and what little is left is quickly burned, pillaged and devoured by the inevitable march of civilization. But this isn't the world we know.
Aronofsky embraces the near magical nature of biblical narrative, and in this case, his world is seemingly woven out of the mystical yarns of fantasy. Fire is made out of sparkling stone while fallen angels are depicted as lumbering golems of rock. Aronosfky spends little time explaining the logic of his world, but instead, he leaves it to his audience to take it all on faith.
It's a twisted bit of irony then that this is exactly what we expect from Noah himself.
When Noah accepts the burden of building an ark, he does so with no little amount of trepidation. At first, his family understands the righteousness of Noah's intent, but as the film progresses, we see that Noah's unwillingness to compromise goes against any conventional moral code.
"It is painful but it is just," Noah admits.  
When the flood finally strikes, we hear survivors begging for refuge inside the floating ark. Noah's family huddles together amidst a cacophony of death cries and we cannot help but demonize Noah for not allowing them shelter. And as his own family begins to see the near vindictiveness of Noah's loyalty to the Creator, we too begin to question the integrity of his faith.
A lack of cohesiveness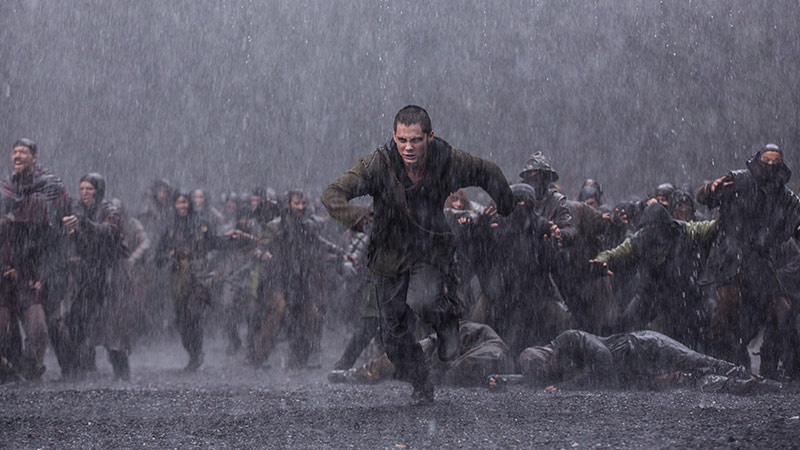 Unfortunately, Noah suffers from a certain lack of cohesiveness. The film is split into two parts, before and after the flood. While the two parts are essential to telling the whole story, it's easy to see how the latter is far more interesting than the former.
At first, Noah is antagonized by the sacrilegious Tubal-Cain, a self-styled King bent on taking Noah's ark. But upon the flood's arrival, Noah finds himself at odds with his own family. The conflict suddenly becomes more personal, and halfway through the film, the stakes are higher than they have ever been. Noah makes a drastic shift from biblical epic to post-apocalyptic family drama, and while the former provides a gratuitous amount of spectacle, it's the latter that provides its substance.
For those familiar with Aronofsky's body of work, it's clear that his penchant for the intimate allows him to excel in the Noah's smaller scenes. But by attempting to achieve too much too soon, the film runs away from what should've been a more effective and more consistent story.
A film on faith
As an icon of great religious and cultural significance, it is surprising to see Noah depicted with such little sympathy. But when understood in a much larger context, we see that Noah is no different from history's most faithful individuals. He treads the fine line between follower and fanatic, ostracized for his beliefs, and questioned by even his closest of supporters. It is simply our own personal beliefs that determine which side he falls on.
The film takes great care to avoid any explicit mention of God, instead referring to any grand deity as the omnipotent Creator. This may seem like some politically-correct compromise on the part of Aronofsky, but it is mostly to ensure that Noah's more ambitious themes on faith, destiny and the environment are not sidetracked by religious grievances. For Aronofsky, the inherent message of Noah goes far beyond any one religion.
In the end, there is no mistaking Noah's divisiveness. It is a film that can be described as both bold and bastardizing, ambitious and ridiculous. But while a majority of viewers will most definitely have a lot to disagree with on the film, one should expect no less from a film about faith.  – Rappler.com

 Zig Marasigan is a freelance screenwriter and director who believes that cinema is the cure for cancer. Follow him on Twitter at @zigmarasigan.