'It becomes particularly difficult to laugh at the punchlines when the characters delivering them aren't anything to joke about,' writes movie reviewer Zig Marasigan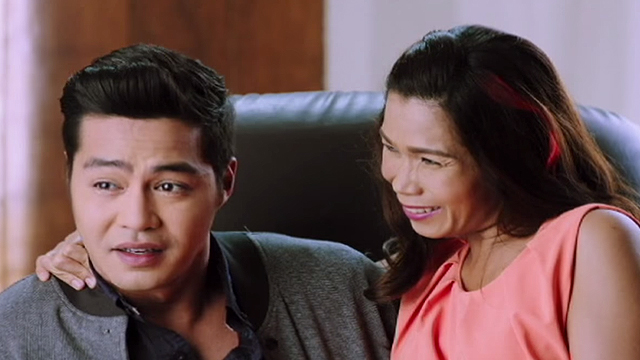 The Filipino comedy isn't given enough credit these days, but that's mostly because there aren't that many comedies worthy of praise. Although comedy is admittedly a matter of preference, it is particularly problematic when a film like My Illegal Wife relies too much on other films' ideas rather than its own.
From its title alone, My Illegal Wife aims straight for spoof territory. Although the title draws from the television hit The Legal Wife, it also takes cues from popular films like She's the One, Bride for Rent and Starting Over Again. Unfortunately, with too much spoof and not enough substance, My Illegal Wife ends up as forgettable as its story.  
Clarise (Pokwang) is another hopeless romantic obsessed with finding a husband. But after she is let go from her job as an entertainer in Japan, she meets the dashing young Henry (Zanjoe Marudo) aboard a plane home to the Philippines. But when the plane crashes and lands on a remote island in the Philippines, Henry suffers a severe case of amnesia. In order to satiate her obsession to find a husband, Clarise jumps at the opportunity to fool Henry into thinking that she is his wife. But when Clarise and Henry are finally rescued, their illegitimate marriage threatens to fall apart when Henry slowly regains his memory.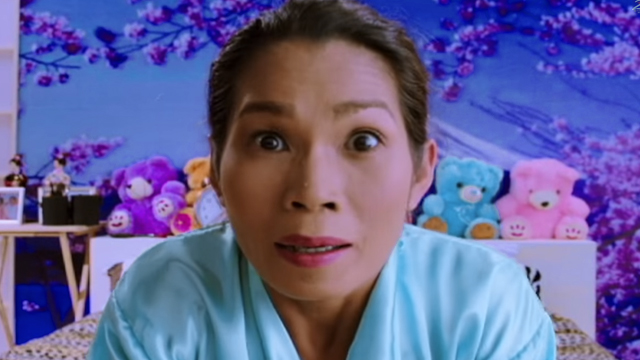 My Illegal Wife relies desperately on parody to hide its lack of originality. The film is filled with wall-to-wall spoofs of popular local films and even throws in a bit of Disney's Frozen for good measure. Although the film lucks out with a number of passable laughs, it is its characters that end up becoming the most forgettable component of this amnesia-drenched comedy.
Despicable characters
Despite catering to a largely female audience, local mainstream films have been mostly content with typecasting their female leads as love=struck, marriage-addicted stereotypes. Clarise is especially guilty of this transgression, thinking that a white wedding is all you need to patch together a broken family.
But the real irony here is that her family isn't particularly broken. Clarise's children are happy, and her mother is in good health, and for the most part, Clarise's family is financially stable. So when Clarise uses her family as an excuse for her teenaged obsession with marriage, it becomes particularly difficult to sympathize with her when she hustles the memory-ridden Henry into becoming her husband.
But My Illegal Wife isn't oblivious of this problem. Towards the latter half of the film, Clarise realizes that she doesn't need a man to fix her life. But even that effort is cut at its knees when everything is forgiven and forgotten and Clarise wins back her beloved Henry.
Henry, unfortunately, fares no better. As Henry slowly regains his memory, he turns the tables on Clarise by hatching a scheme of his own. Suddenly, the used becomes the user. The intent is to earn some desperately needed sympathy for Clarise, but all it manages to accomplish is some well-deserved disdain for Henry. In the end, Henry and Clarise become so unsympathetic, the only plausible reason that they should end up together is so neither of them end up with anyone else.
It's hard to begrudge the film's blatant romantic pitfalls when all it aims for is a handful of laughs through the occasional spoof. But it becomes particularly difficult to laugh at the punchlines when the characters delivering them aren't anything to joke about.
All spoof, no substance
Because of its lopsided premise, My Illegal Wife makes it difficult to sympathize with either of its leads. Actors Pokwang and Zanjoe Marudo try to win back favor with the usual parade of overly dramatic backstories, but by the time the film reaches its climax, it's a little too late. For a film steeped heavily in romance, there's nothing especially lovable about either Henry or Clarise.
What My Illegal Wife lacks desperately in substance it tries to make up heavily with spoofs. While fans of Star Cinema's most recent hits will find amusement in the first couple of scenes, My Illegal Wife ends up riding the joke for far too long. In the end, the spoofs just aren't enough to fuel the film for its two-hour running time.
With neither its characters nor its comedy coming together in the way it should, My Illegal Wife becomes the butt of its own joke. In its frantic attempt to copy other films, it forgets to become something of its own. Fans looking for cheap laughs and corny gags may finds lots to love in My Illegal Wife. But for everyone else, amnesia doesn't seem like such a bad idea. – Rappler.com

 Zig Marasigan is a freelance screenwriter and director who believes that cinema is the cure for cancer. Follow him on Twitter at @zigmarasigan.