Anything special? Reviewer Zig Marasigan says you can expect more of the same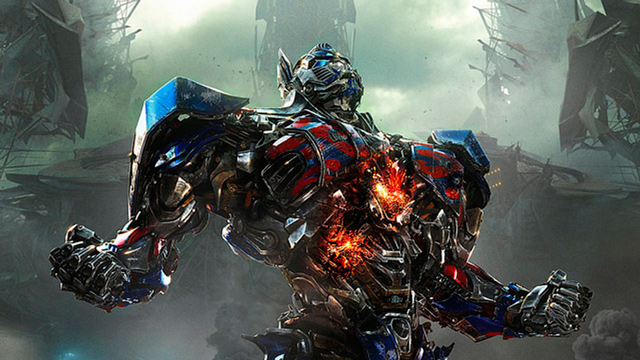 There's a lot of money to be made in destruction, apparently. 
The previous Transformers films raked in more than a collective $2.6 billion dollars from the worldwide box office. The last film, Dark of the Moon, hauled in an impressive $1.1 billion dollars entirely on its own. Although American audiences have begun to shy away from the stagnating parade of robot fuelled explosions, international moviegoers seem more than happy to lap up every inch of scrap metal left by the deteriorating franchise.
But regardless of what you may think of Transformers: Age of Extinction, there's no mistaking that it's more of the same.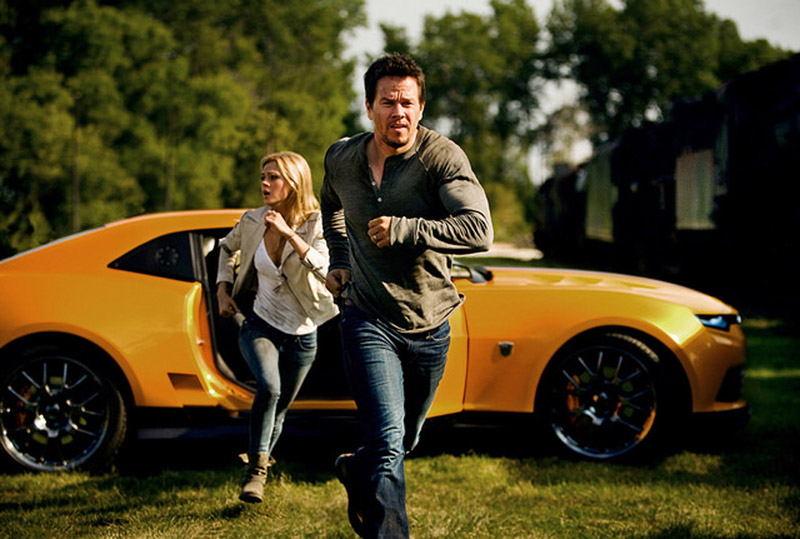 Set after the near destruction of the city of Chicago, Age of Extinction finds the Transformers being hunted down by the C.I.A. The once heroic Autobots are relegated to nothing more than wild game as they are procedurally exterminated in an effort to rid all alien presence from the planet.
But when failed inventor Cade Yeager (Mark Wahlberg) unwittingly stumbles on a damaged Optimus Prime (Peter Cullen), Cade and his daughter Tessa (Nicola Peltz) become targets of both the C.I.A and a mysterious interstellar bounty hunter named Lockdown (Mark Ryan).
It's a story designed to clean the slate of the fast crumbling franchise by introducing new characters, new combatants and new villains. But because the story is so unnecessarily superfluous, so lopsidedly put together, so obviously made by committee, anything left is the farthest thing from 'a clean slate.'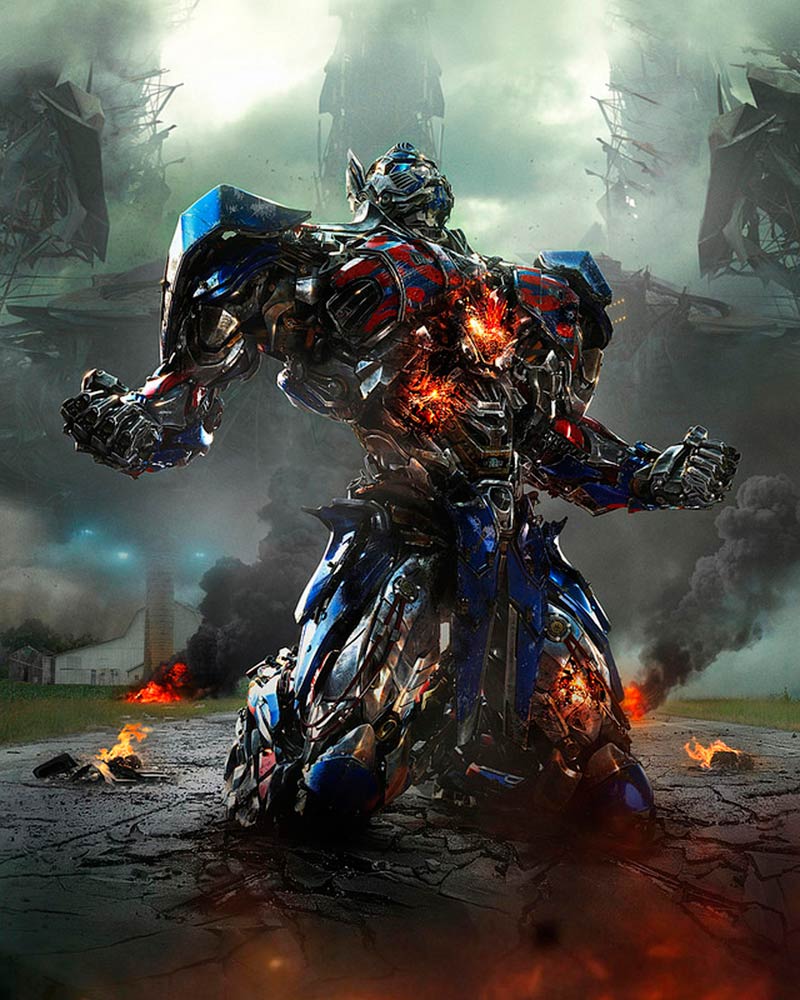 Instead, Age of Extinction is a horrific reminder of the soullessness of the gargantuan Hollywood summer blockbuster, designed to sell tickets and peddle products with absolutely no regard to do more than its predecessors. 
While other big name franchises are struggling to deliver something fresh to its audience, it's absolutely appalling to see a name as recognizable as the Transformers to be doing the exact opposite. 
Alpha male filmmaking
The Transformers films have become the calling card of franchise director Michael Bay, the unrivaled king of explosions, alpha male filmmaking and attention-deficient storytelling.
Although the film does attempt at injecting heart into its human characters, they are undoubtedly as expendable to the film as they've ever been. This shouldn't come as surprise when the spotlight falls on thirty foot tall robots designed to do little more than lay waste to entire blocks of urban infrastructure.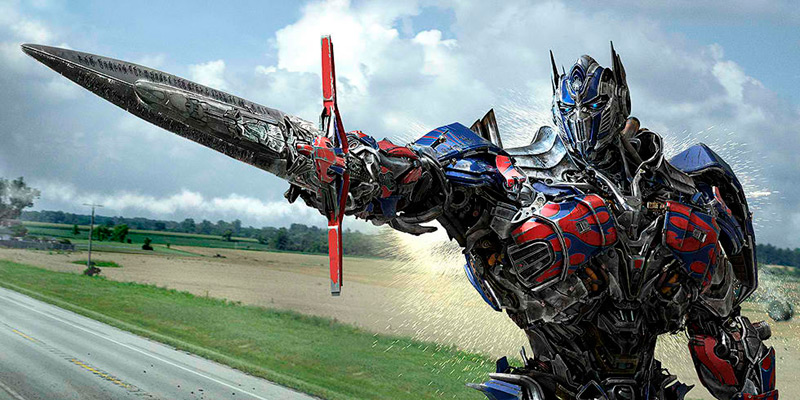 Age of Extinction introduces a new set of Autobots to the fray. Hound (John Goodman), Drift (Ken Watanabe) and Crosshairs (John DiMaggio) are the newcomers fighting alongside Optimus Prime and franchise mainstay Bumblebee. But the crème de la crème of Age of Extinction is unmistakably the newly introduced Dinobots, metal clad prehistoric combatants bathed in steel and primal fury.
It's a strong draw for long time fans of the franchise, but audiences looking for a faithful iteration of Grimlock and company will be severely disappointed. Not only do they arrive in the very last half hour of the film, but they are reduced to nothing more than lackeys of the almighty Optimus Prime. 
Age of Extinction gives audiences more of everything, more in the same way. It's the same cardboard characters fighting the same stale action scenes telling the same overly complex story.  If there's a lesson that Michael Bay has yet to learn, it's that "more" isn't always "merrier. 
Meaningless violence 
Age of Extinction isn't so much a Transformers film as it is a film about giant robots that happen to transform. Any essence of the popular '80s cartoon has been effectively wiped clean as Bay pillages our childhood memories yet again. But while Bay makes no apologies for his creative decisions, he add a heavy serving of widespread destruction.
And there's no tiptoeing around it, Age of Extinction is an incredibly violent film. The level of destruction on display throughout the film's monstrous two hours and 45-minute running time is staggering. While this may seem to be the only bit praise afforded to the film, it isn't.
The trouble here isn't that the destruction is gratuitous, but that it is utterly meaningless. Skyscrapers are nothing but oversized sandcastles for the Transformers to destroy at their leisure, and civilians are little more than rag dolls tossed into oblivion. 
For a series that's mostly about saving the world, there's always very little of it left to save. Even as Optimus Prime beats heartily on his chest about defending humanity, he seems surprisingly oblivious to the level of devastation his Autobots bring with them. 
Broken record at the box-office
Transformers: Age of Extinction leaves one with little more than a certain sense of apathy. Even with four films to the franchise and even more on the way, the series has remained mostly stagnant. It is still the same buffet table of explosions, testosterone and gratuitous devastation that only director Michael Bay has been known to deliver. While that will most definitely work for some, there's a dizzying sense that it's all just another maddening case of déjà vu. Transformers: Age of Extinction
But there's no getting around the $2.7 billion muscled in by the Transformers films. That number is expected to break well over the $3 billion mark after the first weekend. And with Age of Extinction pandering to a much larger Chinese market and shoehorning even more products placements and more marketed merchandise, the Transformers name is now more a behemoth of a brand than it's ever been.
Age of Extinction is the broken record of summer blockbusters, playing the same tune but with quickly deteriorating quality. But if the studio has its way, it's only a matter of time before we hear the same tune all over again. – Rappler.com

 Zig Marasigan is a freelance screenwriter and director who believes that cinema is the cure for cancer. Follow him on Twitter at @zigmarasigan.