This is AI generated summarization, which may have errors. For context, always refer to the full article.
This won't be the Sherlock Holmes you know. Read on for more details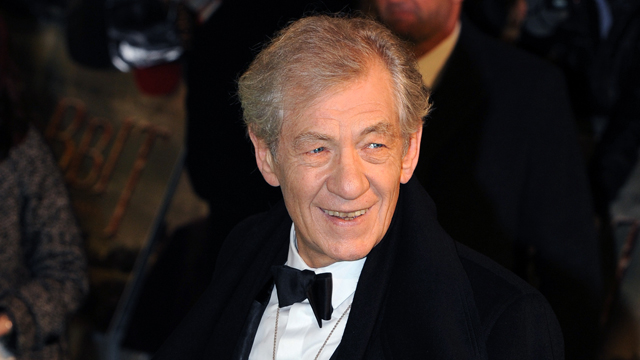 MANILA, Philippines – From the classic iterations of the famed detective to the more modern versions featuring actors like Robert Downey Jr. (in the 2009 and 2011 Sherlock Holmes movies), Benedict Cumberbatch (TV's Sherlock), and Jonny Lee Miller (Elementary), the famous detective's pipe is being passed along once again. 
With 'wizard' and 'powerful mutant' already listed on his impressive resume, Ian McKellen can now add 'super-sleuth' as he takes on the role of an elderly Sherlock Holmes in the upcoming film Mr. Holmes, directed by Bill Condon.  
Over 70 actors have previously played Sherlock Holmes. Now he's 93 years old and it's my turn. #MrHolmes pic.twitter.com/B9HkUgfkCv

— Ian McKellen (@IanMcKellen) July 9, 2014
On July 9, Ian McKellen tweeted a picture of himself as the fiction icon, giving viewers a first look at his interpretation of the world's most famous detective. 
According to a report by Entertainment Weekly, the film will not based on Sir Arthur Conan Doyle's series- rather, it is adapted from the novel A Slight Trick of the Mind by Mitch Cullin.
The move adaptation will follow a 93-year-old Sherlock Holmes as he retires to a quiet life of bee-keeping in Sussex, grappling with his slowly deteriorating mental condition as he remains haunted by a particular unsolved case from long ago. 
In this version, Watson is not in the picture, and Holmes must attempt to solve the greatest – and final – mystery of his career alone, with nothing but a fading memory and a now-defunct deductive prowess.
Also joining McKellen is the Golden Globe award-winning Laura Linney as the housekeeper Ms. Munro, whose son Holmes has a fatherly affection for. 
Mr. Holmes marks the first time McKellen and Condon have worked together since 1998's Gods and Monsters, which earned McKellen a Best Actor Oscar nomination and Condon an Academy Award win for Best Screenplay. Condon recently directed the Wikileaks drama The Fifth Estate, which also featured Linney in a supporting role (and Benedict Cumberbatch as the lead, who coincidentally also plays Sherlock Holmes in the BBC television series). 
The film is currently in pre-production, however no official release date has been set. With hugely successful TV and movie incarnations of the literary sleuth being produced left and right, will Mr. Holmes be able to give their competitors a run for their money?
Who wants to see a Cumberbatch and McKellen mash-up? Let us know in the comments. – Rappler.com