'...Dwayne Johnson fails miserably at conveying any emotion outside of an unbridled need to bash everything with a club,' writes movie reviewer Zig Marasigan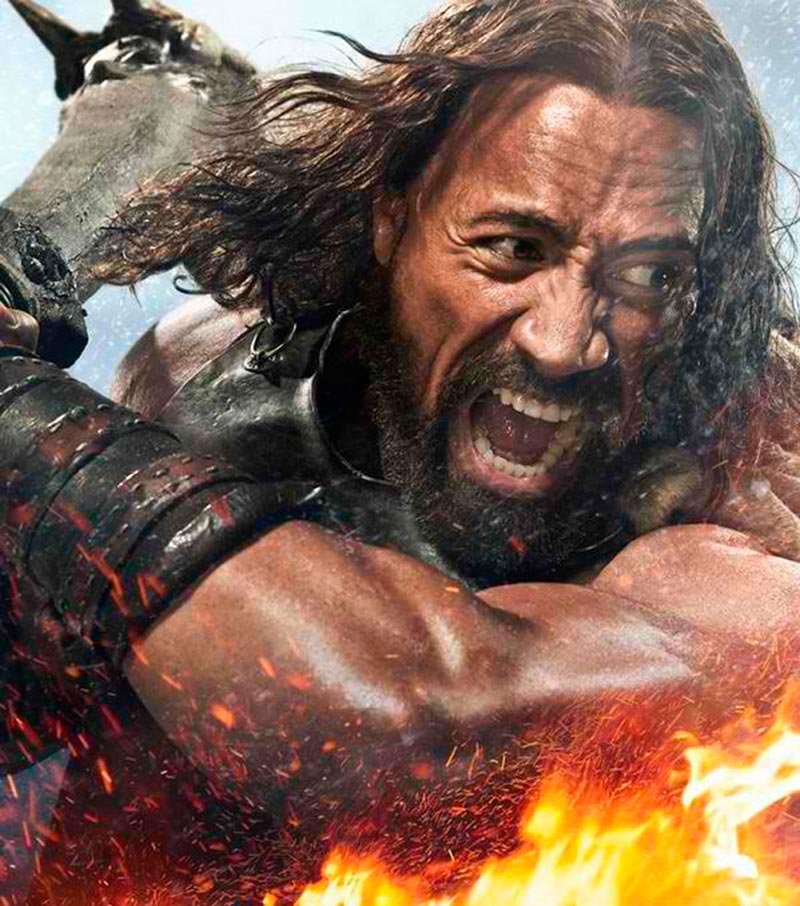 Not all filmmakers aim for high art. In the case of director Brett Ratner, his ambitions have always been fairly transparent – make the movie that makes the money. But with his last film failing in both ticket sales and quality, Ratner has got a lot to prove now that he's back in the director's chair.
With Hercules, Ratner aims right for the heart of the Hollywood summer, armed with literally the biggest star in Hollywood and a Greek legend to eclipse even him. Unfortunately, even with all the right pieces, Hercules still fails to be a satisfying summer blockbuster.
Based on the graphic novel by the late Steve Moore, Hercules is neither reboot nor remake. It is, instead, a full reimagining of the iconic Greek demigod. This new take on the son of Zeus is novel enough, fashioning Hercules (Dwayne Johnson) as more man than myth. He is no glorious warrior with milk white skin. He is a mercenary, travelling the far corners of Greece on the promise of coin and copper.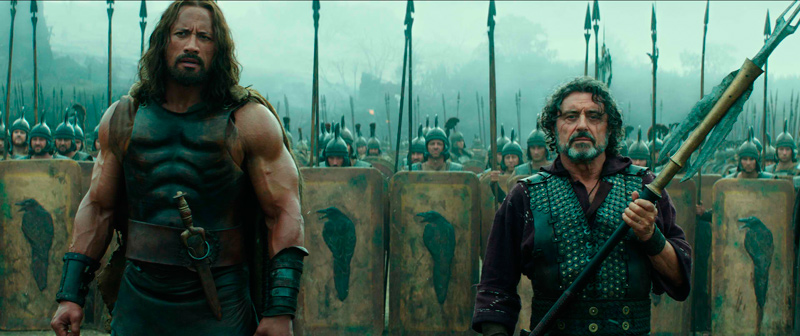 But Hercules uses his legend to his advantage, relying on his storyteller of a nephew Iolaus (Reece Ritchie) to spread word of his feats to strike fear into his would-be enemies. From there, Hercules alongside his loyal companions Autolycus (Rufus Sewell), Amphiaraus (Ian McShane), Atalanta (Ingrid Bolsø Berdal) and Tydeus (Aksel Hennie), make short work of anyone with a price on their head.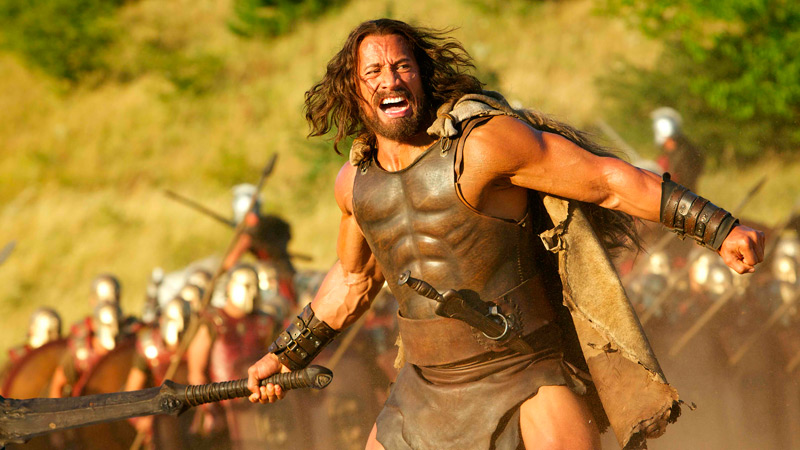 In Hercules, Greek mythology is demystified, broken down by reason and empirical evidence. Centaurs are merely men on horseback and the great Hydra is simply a band of warriors with headdresses made of reptilian hide.
Hercules presents us with a Greece devoid of gods and myth. But it is also a Greece bereft of logic, lacking in scale, gratuitous in exposition and utterly wanting in spirit. Despite its best intentions, Hercules wastes the potential of its original material by being far too dull to be entertaining and far too daft to be insightful.
Even as a film that aims to entertain, Hercules fails to do just that.
The man and the myth
Dwayne "The Rock" Johnson is the film's most obvious selling point. But outside of his physique, there's nothing particularly convincing about the ex-wrestler's performance.
It's especially distracting when the rest of the cast sports a clearly European accent while Johnson brandishes the only American accent in the film. For a film that's supposed to immerse you in ancient Greece, Johnson's performance throws right back into 21st century California.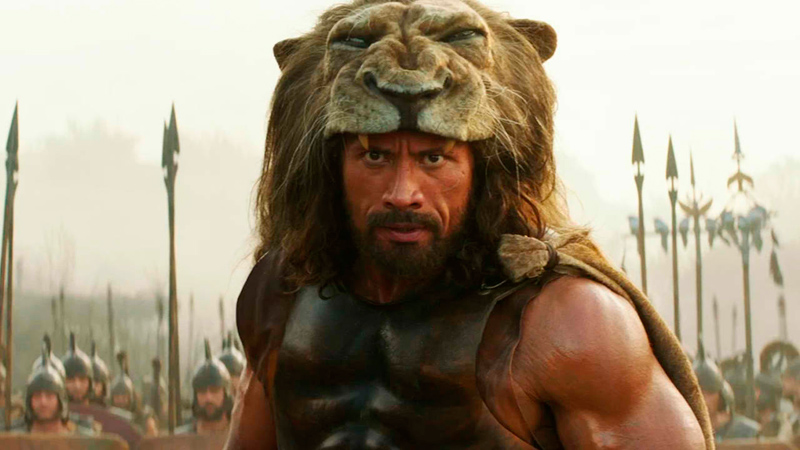 Truth be told, Johnson is not as terrible an actor as most pundits have made him out to be. But his strength has always his ability to be both comic and family-friendly despite his imposing physique. In Hercules, however, Johnson is none of those things.
In Hercules, the supposed son of Zeus is tormented and lost. (Mild spoiler alert) Hercules is plagued by visions of his murdered children and his slain wife. While the truth behind his family's death isn't revealed until much later in the film, Johnson fails miserably at conveying any emotion outside of an unbridled need to bash everything with a club. 

Hercules may be the strongest man on earth, but unfortunately, he isn't a very convincing one.
No heart, no spirit
But while it's easy to make Johnson the heart of the film's flaws, it'd be unfair to lay the blame solely on his shoulders. As a whole, Hercules takes itself far too seriously, taking its sweet time before getting to any of the action. The first real battle comes a full 30 minutes into the film, and outside the odd man-handling, there's a total of only three action sequences, none of which are especially satisfying.
Despite its larger-than-life subject, Hercules feels suffocatingly small. Greece is presented as nothing more than a patch of cordoned off hill sides and some makeshift cities. And though the action sequences do present some modicum of entertainment, it's nothing we've seen before, if not, better.  
Plot holes the size of Johnson's biceps plague the screenplay and scenes move with the urgency of a bored snail. Without any heart or spirit to pump life into the film's muscles, Hercules ironically becomes one of the weakest entrants among the year's summer blockbusters.
All things considering, Hercules is admittedly Ratner's most watchable film since the Rush Hour series. But with the Jackie Chan-headlined franchise more than 15 years old, Ratner may no longer be the hit-maker he once was.
Given Hollywood's track record, this is definitely not the last we'll see of Hercules on the big screen. But if there's any justice in the world, his next iteration won't be directed by Brett Ratner. – Rappler.com

Zig Marasigan is a freelance screenwriter and director who believes that cinema is the cure for cancer. Follow him on Twitter at @zigmarasigan.