'I remember the sound: a theater full of us, laughing right through the darkness,' writes Zig Marasigan, in tribute to Robin Williams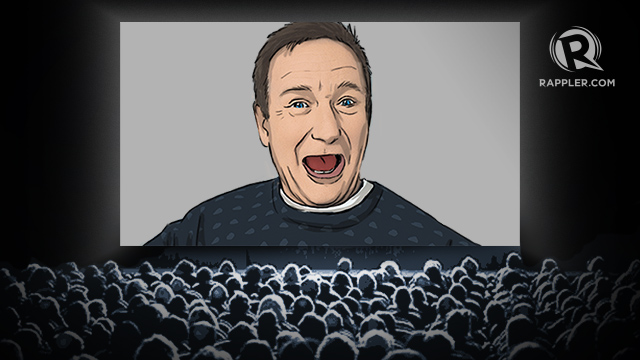 My earliest memory of Robin Williams: I was 8 years old. Disney's Aladdin had just hit theaters, and like most children, I was overwhelmed by an impalpable sense of anticipation.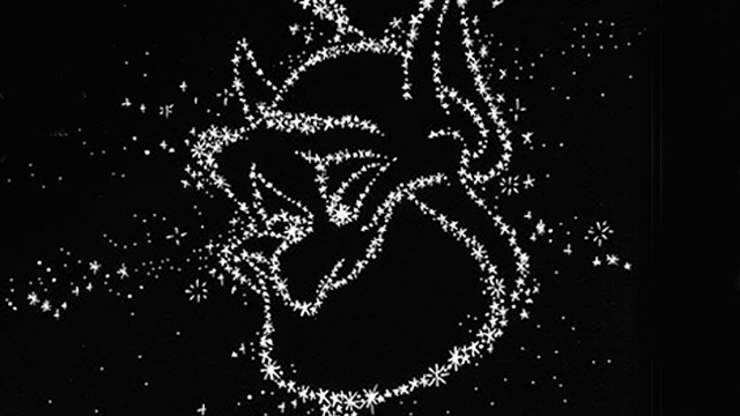 Even as an 8-year-old boy, I was already familiar with the tale of Aladdin. A young boy finds a magical genie in a dusty old lamp. He is granted 3 wishes which he uses to transform into a prince. 
But as familiar as I was with Aladdin and his magical lamp, it was the Genie that had taken me by surprise. Charming, witty, and unmistakably funny, Genie was a far cry from the ominous vision of mysticism ingrained in my subconscious. Genie was a being of immense power, and yet, he was the most affable of the film's characters. It was he who brought the magic to Aladdin. (READ: Hook, Aladdin, more co-stars talk about Robin Williams behind the scenes)
Aladdin continues to be my favorite Disney film, not simply because of its songs and spectacle, but particularly because of Robin Williams. 
As the blue-skinned Genie, Williams' performance brought life to a character that gave Aladdin its distinct humor and flavor. And though my sister and I would sing off-tune renditions of "A Whole New World" along with the rest of our generation, it was William's performance of "Prince Ali" that struck a real chord in me. 
It would be many years before I would put a face to the voice, and eventually, a name to the face. Back then, Robin Williams was just another obscure name in a long list of supposedly important Hollywood celebrities.
Though my love for cinema was still in its infancy, little did I know that Robin Williams had already carved a place for himself right at the heart of it.
Seizing the day
Over the years, my knowledge of Robin Williams moved slowly past his comedies. Like many others, I had fallen in love with Hook and Mrs. Doubtfire, but I was astounded by his work on Good Will Hunting and The Fisher King. (READ: Robin Williams' most memorable film roles)
Robin Williams was a rebel, and his filmography proves it. Films like Dead Poets Society, Good Morning Vietnam and even the critically derided Patch Adams and What Dreams May Come all featured Williams challenging the institution.
Education, military, medicine and even death; he challenged them all. He became the teacher we always wanted, the fun uncle with all the crazy jokes, the doctor we knew we needed. 
Williams wasn't simply a performer; he was a collaborator. He improvised many of his own jokes while delivering some of American cinema's most profound scenes. His innate ability to convey childhood wonder and emphatic gravitas earned him a place among his generation's most esteemed dramatic actors. 
But he was also a villain. Films like One Hour Photo and Insomnia, exhibited Williams' ability to tackle stories outside of the comedic and the dramatic. His desire to expand his filmography only echoed the sentiments of his own roles. 
"Seize the day," Williams challenged his students in Dead Poets Society. "Because believe it or not, each and every one of us in this room is one day going to stop breathing, turn cold, and die."
It's a line that now feels cursed with irony. For a man that had brought so much joy to the world, it's so hard to grasp that he had taken it upon himself to rid himself of it. 
Humanity in death
There is an overwhelming sadness in writing about Robin Williams in the past tense. It's the linguistic admission that his story is over and that his name has rolled through the credits for the last time. 
Williams' will most likely be remembered for his films. But it may be his recent cameo in the off-kilter sitcom Louie that reveals the most about his life and his recent (albeit premature) death.
In the episode, Robin Williams (playing himself) meets fellow comedian Louis CK at a funeral of a man they barely knew.  The two bond over what few memories they have of the deceased and realize that the man was a scumbag.
But when Robin and Louie make their way to a strip club, they discover that the man was a local hero. As strippers and bouncers solemnly honor the man's death to the tune of Night Ranger's "Sister Christian," Robin and Louie suddenly burst into laughter. 
As millions mourn the passing of Robin Williams, it's not hard to think that Williams would've appreciated a similar exit: strangers laughing at the notion of his life, and his death. Because if anyone managed to find a reason to laugh in the darkness, it was Robin Williams. 
In Patch Adams, Robin Williams played a doctor who treated his patients with humor. For a man who wholeheartedly believed that laughter was indeed the best medicine, his character had said it best, "Why can't we treat death with a certain amount of humanity and dignity, and decency, and God forbid, maybe even humor?" (READ: Real Patch Adams pays tribute to Robin Williams)
A reason to laugh
It's without any hint of irony that movies are best viewed in darkness. It is in the solitary comfort of pitch black theaters that we experience cinema. Darkness is often linked to the macabre and morbid, but it is through darkness that light shines brightest. Robin Williams knew this, and often used the darkness to let his humor shine through. 
I recall watching Aladdin for the very first time, inexplicably charmed by the Genie. I remember very little, only that I was seated alongside the rest of my family in a sold out theater, laughing until tears rolled down my face. I remember my convulsing muscles and my twisted stomach. But I also remember the sound: a theater full of us, laughing right through the darkness. 
But I also remember the voice of Robin Williams, breathing life and soul into the Genie. And amidst that pitch black theater, Williams was giving all of us a reason to laugh. Hopefully, wherever he is now, he finds his own reasons to do the same. – Rappler.com

Zig Marasigan is a freelance screenwriter and director who believes that cinema is the cure for cancer. Follow him on Twitter at @zigmarasigan.