'Past Tense' wastes all its ambitions, writes movie reviewer Oggs Cruz
Mae Cruz's Past Tense is a movie that is not lacking in ambition.
True, it dutifully follows the formula that has made Star Cinema the thriving film production outfit that it is today. It is steadfastly a romantic comedy, no different from Jerry Lopez Sineneng's Labs Kita, Okey Ka Lang?, Jose Javier Reyes' Kung Ako Na Lang Sana or Ruel S. Bayani's Paano Na Kaya, where best friends are put under the threat of a predestined love.
What separates Past Tense from its brood is a not-so-profound desire to infuse a pinch of quirkiness into the already familiar narrative. The romance is padded with other things, like time travel, weight loss transformations, and other colorful fantasies.
It is all very exciting, especially since ambition and reach is not something one usually expects from the major film studio. However, when it becomes apparent that there is really nothing beneath the movie's ambition except to reinforce the extent of its shallownesss, it all becomes very repetitive, annoying, and ultimately disappointing.
Future imperfect
Chirpy, beautiful Belle (Kim Chiu) and gentlemanly, overweight Babs (Xian Lim) have been best friends since that fateful night when they drowned their respective sorrows with cake. Belle however does not know that Babs has always been in love with her. Instead, Belle has her eyes on Carlos (Daniel Matsunaga), the wealthy and dashing heir of a liquor business.
Belle and Carlos become lovers, with Babs dejected and heartbroken. When Babs discovers that Carlos is being unfaithful to Belle, he tells Belle. Despite the infidelity, she still chases after Carlos, ultimately leading to a car crash. 
Decades after, Belle (now played by Ai Ai De Las Alas) wakes up from her coma and discovers that she is no longer the beautiful Belle from before the car crash. She is given a chance by Papa Time (Benjie Paras) to go back to the past to repair what needs to be repaired to change her most unfortunate future.
The biggest loser
Past Tense, as can be gleaned from its plot, has a lead character that does not deserve affection. The Belle of the present is an exasperating conformist. The Belle of the future is a bumbling opportunist. The pitchy speech mannerisms and overacted gestures that link the two Belles together only add further irritation to the already irritating affair.
The Belles would have been more tolerable had their indefatigable personalities been designed to add substance into the budding romance. Yet there seems to be no point to the manufactured annoyances except to heighten the humor and turn the characters into curious caricatures. 
Even Babs, who is forced to convert his obviously prosthetic flabs to hardened abs, seems to be written only to reinforce convention on what romantic leading men should look like. The movie's climactic kiss still belongs to the Belle and Babs who are both slim and beautiful. The other kisses, between Babs as an obese boy and Belle as an aging girl are only meant for shocks or laughs. 
A waste of ambition
Sure, in the end, the movie has an undercurrent that proclaims that it is not what is on the outside that should matter when it comes to love, but the way it's communicated is simply too long-winded, convoluted and draped in nonsense to be immediately recognizable. The damage has been done. The audience has already laughed at what in truth could be beautiful gestures of love's power.
Past Tense wastes all its ambitions. It lacks weight where it matters. It favors comedy over romance, resulting to it championing immaturity over the more sublime aspects of love. – Rappler.com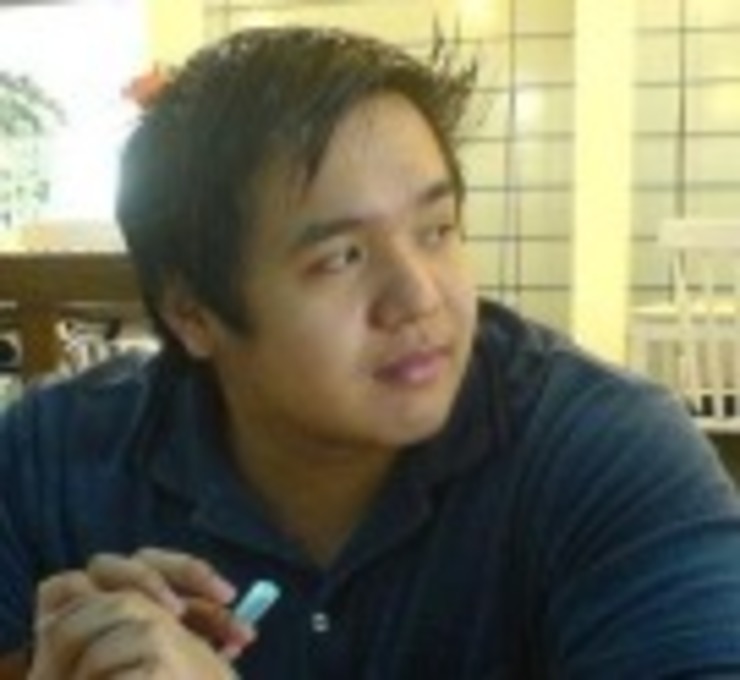 Francis Joseph Cruz litigates for a living and writes about cinema for fun. The first Filipino movie he saw in the theaters was Carlo J. Caparas' 'Tirad Pass.' Since then, he's been on a mission to find better memories with Philippine cinema.