JP Habac directs the film 'Dito at Doon'
TBA Studios on Tuesday, January 19, released a teaser for its upcoming movie Dito at Doon, which stars Janine Gutierrez and JC Santos.
In the teaser, Janine and JC's characters are seen arguing with one another, with Janine's character telling JC's character not to get emotional in expressing himself. JC in return tells her she has the nerve to post messages online but gets annoyed with the comments.
When one of their friends tried to intervene, both said they were not fighting.
The trailer then shows the two exchanging messages through their cellphones and later, through face to face chats.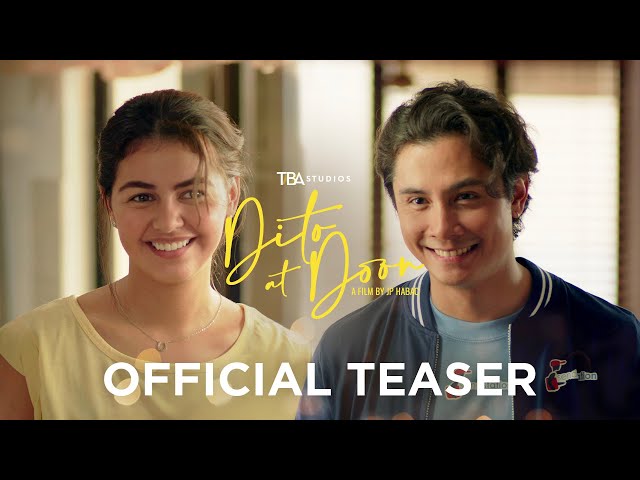 The movie, which is in association with WASD Films has yet to get a release date.
Dito at Doon is directed by JP Habac who also directed I'm Drunk, I Love You under TBA Studios in 2017. – Rappler.com