'Downton Abbey: New Era' is set to premiere on March 2022
Focus Features released on Monday, November 15, the first trailer for the highly-anticipated movie Downton Abbey: A New Era.
The one-and-a-half minute clip hints at a change in setting, as well as the mysterious past of Violet Crawley (played by Maggie Smith).
"Years ago, before you were born, I met a man. And now, I've come into possession of a villa in the South of France," the Dowager Countess said at the beginning of the trailer. Fans were also treated to a first look at Tom Branson (Allen Leech)'s second wedding.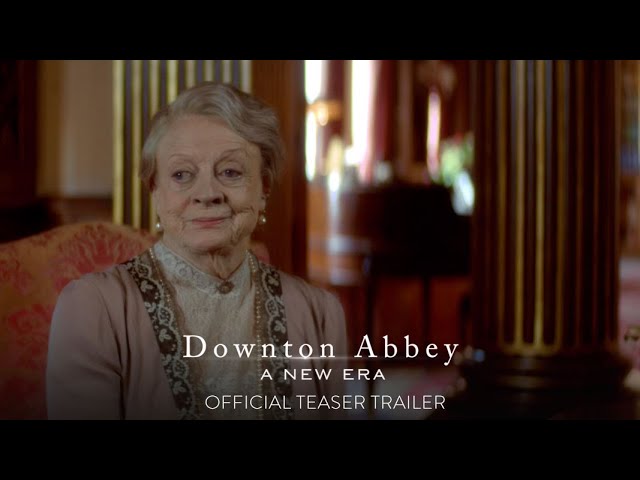 Aside from Smith and Leech, returning cast Michelle Dockery, Hugh Bonneville, Elizabeth McGovern, Laura Carmichael, and Jim Carter were also seen in the trailer, along with newcomers Hugh Dancy, Laura Haddock, Nathalie Baye, and Dominic West.
Downton Abbey: New Era serves as a sequel to the first Downton film in 2019, which earned more than $194 million at the box office. It centered around the King and Queen of England's anticipated visit to the Crawley family's home, sending both the family members and their staff in a tizzy as they prepared for the event.
Before becoming a movie, Downton Abbey was an award-winning BBC series that ran for six seasons, debuting in 2010 and ending in 2015. 
Downton Abbey: New Era is set to premiere in theaters on March 18. – Rappler.com