This is AI generated summarization, which may have errors. For context, always refer to the full article.
Fans of shows like 'Cowboy Bebop' or 'Firefly' will definitely get something out of 'Space Sweepers'
The year is 2092. As a heavily polluted earth barrels its way towards total societal collapse, the colossal company UTS prepares a new society for humanity on a terraformed Mars. But between a bleak present and a utopian future are a ragtag group of off-planet runaways who, little do they know, are in for the ride of their lives.
It's a heck of a premise, and it's executed with aplomb by the upcoming Netflix original movie Space Sweepers, Korea's first outer space sci-fi movie, set to come out February 5.
The story revolves around a motley squad of spacefaring rogues. There's Captain Jang (played by Kim Tae-ri), an ex-space pirate with a mysterious past; Tiger Park (Jin Sun-kyu), a gruff and heavily tattooed engineer; Bubs (voiced by Yoo Hai-jin), a sentient, smart-talking robot saving up money for skin grafts; and Tae-ho (played by Song Joong-ki), a talented space pilot with a chip on his shoulder.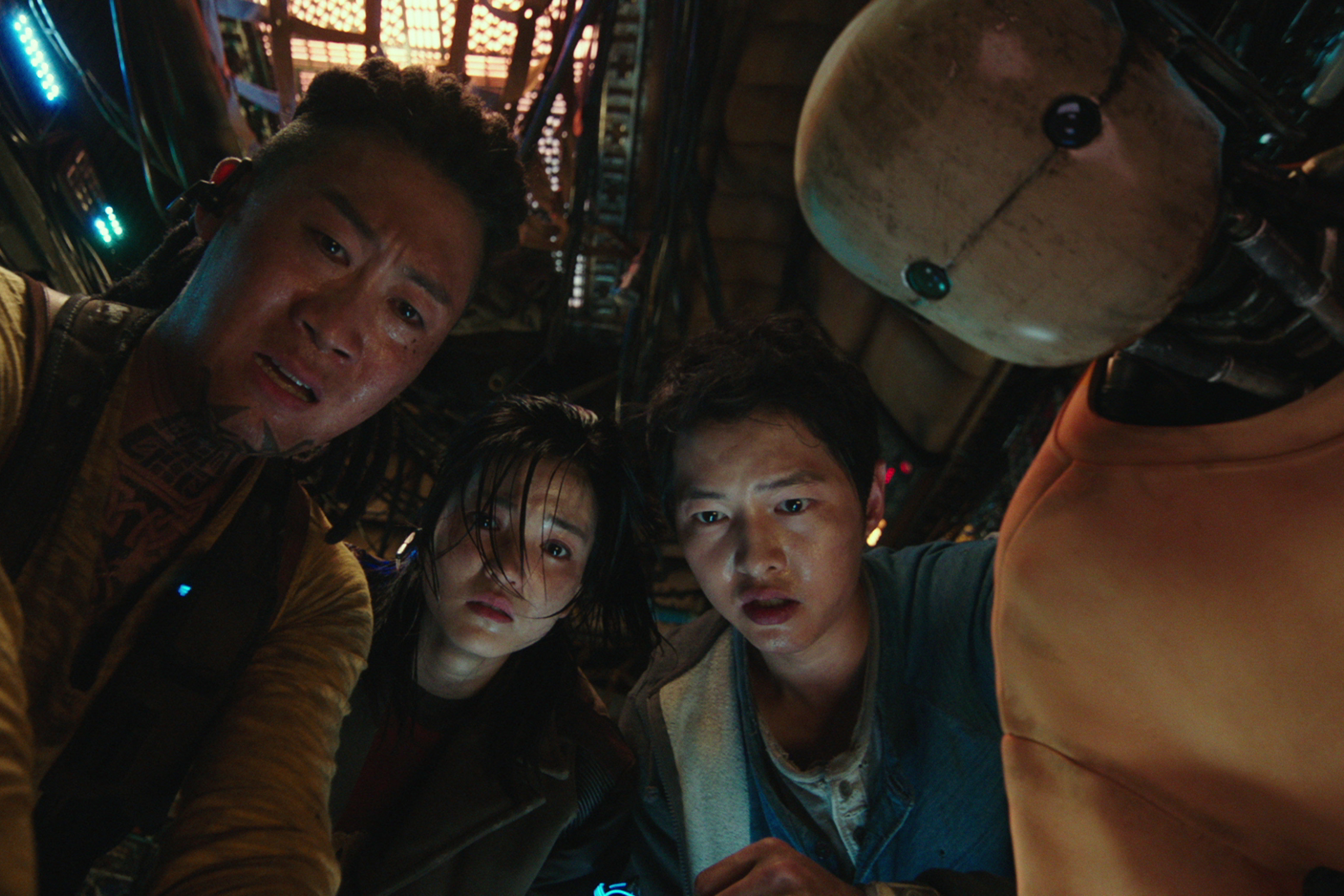 These 4 form a group of space sweepers, who pilot the decked-out spaceship Victory. Think of space sweepers as astro-janitors, tasked with the dangerous job of recovering the debris and trash orbiting earth. The lives of these sweepers are turned upside down when, after snatching up a crashed shuttle in their latest haul, find a little girl inside. News reports have been circulating of a human-like robot wanted by UTS, and when the crew decides to give the girl up in exchange for a ransom, their lives – like debris hurtling through space – spin way out of control.
Expect Korea's first outer space sci-fi flick, directed by Jo Sung-hee, to make a meteoric impact. There's the star-studded cast: you might recognize Song Joong-ki, who previously worked with Sung-hee on A Werewolf Boy, for starring in the acclaimed K-drama Descendants of the Sun. Kim Tae-ri also made waves for her performance in 2016's The Handmaiden. Did we mention Richard Armitage is in this movie too?
The film in itself is a real blockbuster, with action-packed scenes, stunning special effects, and incredible space-chase choreography, and great writing. Fans of shows like Cowboy Bebop or Firefly will definitely get something out of Space Sweepers, and that's also due in no small part to the movie's smart, deep writing.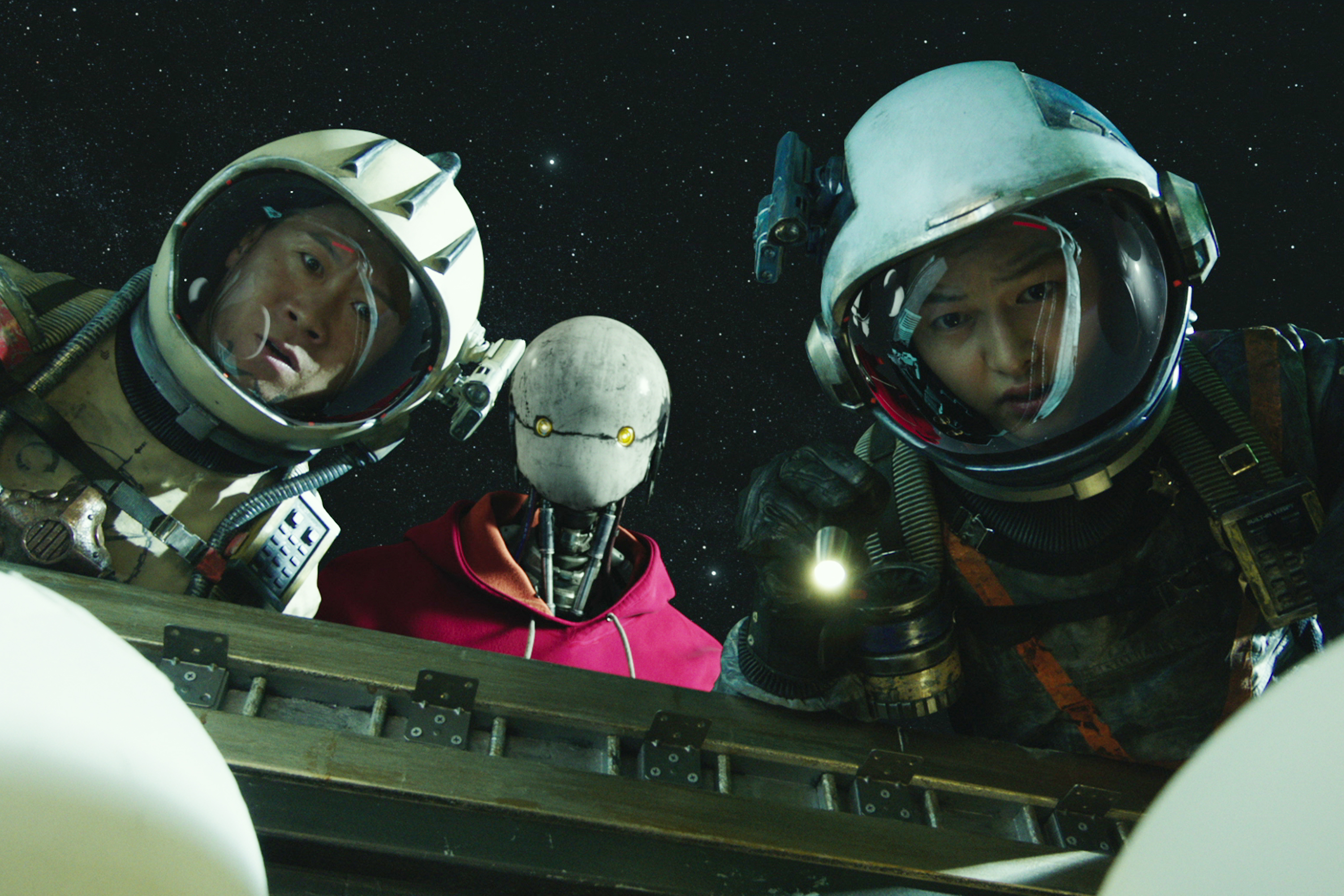 Two of the biggest Korean movies that have broken into the mainstream, Snowpiercer and Parasite (both directed by Bong Joon-ho) tackle class inequality, and Space Sweepers also works with these themes. It will strike you when you watch the film how oddly prescient Space Sweepers is to our time, though this is to be expected of most dystopian fiction. It hits a little close to home to watch denizens of earth clock into work nonchalantly while wearing gas masks, and the character of a rich CEO terraforming Mars resembles — to close for comfort — our own real-world billionaires who would sooner pour their obscene wealth into spacefaring over anything else.
But hey, art imitates life, and in that respect, Space Sweepers makes for exhilarating cinema. – Rappler.com