This is AI generated summarization, which may have errors. For context, always refer to the full article.
If you enjoy A24's introspective works, check out these 5 local films that capture earnest moments in the vast spectrum of Filipino identity
MANILA, Philippines – Independent entertainment company A24 has been on a roll with their growing repertoire of critically-acclaimed films. From the Oscar-winning Moonlight to Ari Aster's Hereditary to the tear-jerking The Whale, there seems to be no shortage of hits from this American film distributor.
Though vastly different, each of their films tap into uniquely human experiences that resonate with audiences from all over the world. One particular perspective that they seem to tap into often is the Asian American experience, offering stories of clashing cultures and the struggles of immigrant families in beautifully performed visual narratives.
While most audiences are familiar with their multi-awarded Everything Everywhere All at Once, this isn't the only film the company has released about Asian American identity. Their 2019 film The Farewell is about a family that comes together to celebrate the life of the family matriarch right before her death. It deals with grief and how cultural backgrounds affect the different ways we approach it. Meanwhile, in the 2020 Minari, the immigrant experience is put under a microscope in a story of wonder, disappointment, and the fleeting American dream.
A24 films have created an opportunity for Asian stories to be seen and understood in ways they weren't before. It goes beyond these films being recognized by a Western audience – it's about historically underrepresented communities finally seeing themselves from a perspective that has been largely reserved for everyone else.
Just like the Asian American experience, the Filipino experience is a treasure trove of depth and meaning. There is so much to say about our culture and the world that we inhabit, and Filipino indie cinema has never shied away from telling these stories.
Talented Filipino directors, writers, and actors have dedicated their lives to crafting stories about who we are and the different lives that we lead. From simple narratives about mundane life to brilliantly surreal tales of fiction, there's a movie for everyone.
Let's take a look at a few Filipino indie films that capture earnest moments in the vast spectrum of Filipino identity:
Lola Igna (2019)
The film follows Lola Igna, an old woman living the remaining years of her life in a quiet provincial town, when she is suddenly faced with the possibility of being named the country's oldest lola (grandmother). Played by the late Angie Ferro, Igna is a strong character that relies on her independence and age to face the changes in her life. The film's Filipino roots shine through in how the characters and their world sensationalize an ordinary experience like growing old. Written and directed by Eduardo Roy Jr., Lola Igna uses a mix of drama and comedy to portray this story that is, at its core, a meditation on life, death, and time.
Available on Netflix.
That Thing Called Tadhana (2014)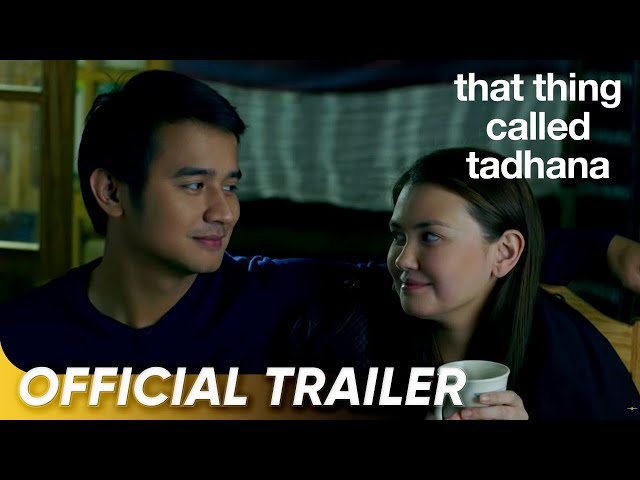 In That Thing Called Tadhana, director and writer Antoinette Jadaone tells the story of two people who connect. Together, they process their tumultuous and complicated lives. Starring Angelica Panganiban and JM de Guzman, this romantic comedy balances love and connection on a trip across the Philippines. The film touches on the Filipino practice of romanticizing relationships and even the subsequent heartbreak that we endure. It discusses the idealized version of love and presents a more honest perspective of longing and the experience of understanding someone for who they are.
Available on Netflix.
Baka Bukas (2016)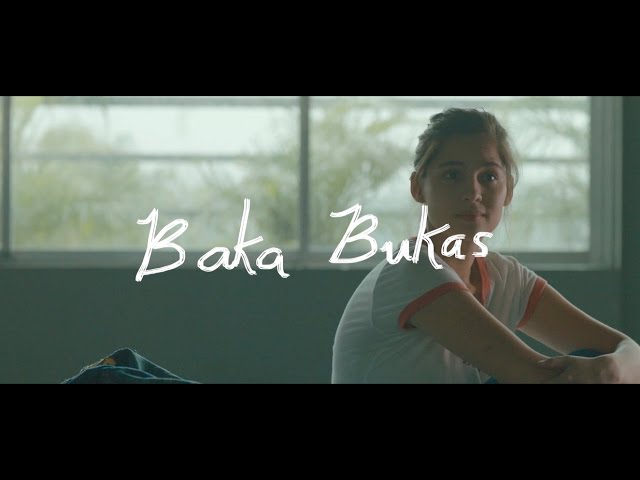 From Rookie director Samantha Lee, Baka Bukas is about creativity, passion, and the queer Filipino experience. Alex (Jasmine Curtis-Smith) and Jess (Louise delos Reyes) are two best friends who fall in love. With both of them being in the entertainment industry, their struggles with their individual identities and creative personas are magnified and strain their relationship. The film tackles the realities of the queer experience in the Philippines and our society's perception of queer relationships while exploring a meaningful connection between two people.
Available on Netflix.
Leonor Will Never Die (2022)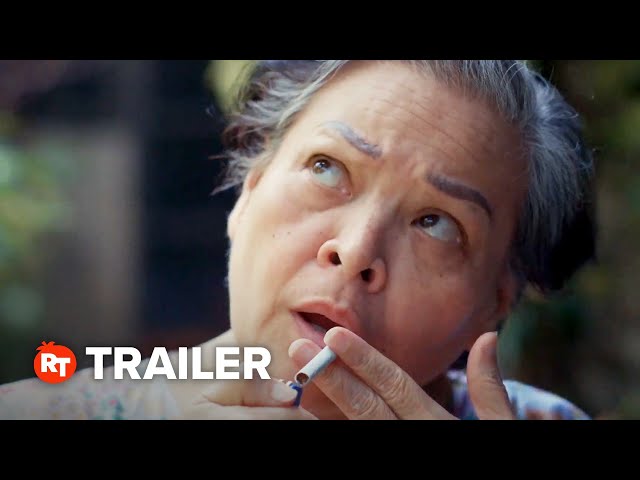 In her directorial debut, Martika Ramirez Escobar pays homage to old Filipino action films in a movie about the power of stories. Leonor Will Never Die is a surreal experience that follows the titular Leonor Reyes (Sheila Francisco), a retired filmmaker, as her family encounters financial struggles. After an accident, she falls into a world between reality and fiction, allowing the film to explore the life and mind of the creative individual in a vividly bizarre and wonderful way. The film serves as a manifestation of how escapism and the struggle of the average Filipino family go hand in hand, portraying this connection through a seemingly light-hearted and absurd tale.
Available on Netflix.
Pan de Salawal (2018)
In this 2018 Cinemalaya winner, director and writer Che Espiritu tells the tale of Aguy (Miel Espinoza), a seven-year-old who can cure sick people by hurting them, and Sal (Bodjie Pascua), a baker who is suffering from a chronic kidney condition. The film follows the two characters as they form an unlikely bond, finding friendship in a world of loneliness and sickness. Pan de Salawal is a testament to the Filipino pillars of empathy and community that help us get through life as we know it. It is a stunning exploration of kinship and care, told through a lens of magical realism.
Available on Netflix. – Rappler.com
Luna Coscolluela is a Rappler intern.