Get ready for a heart-stopping, action-filled ride down the Amazon
Disney dropped on Sunday, May 27, the second trailer of its much-anticipated Jungle Cruise film more than a year after the first trailer was released.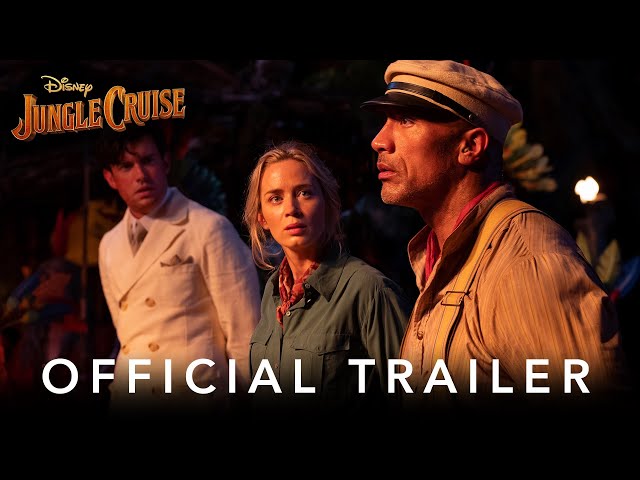 Dwayne "The Rock" Johnson (Frank Wolff) teams up with Emily Blunt (Dr. Lily Houghton), an eccentric and intrepid scientist, in a bid to find an ancient tree with an unparalleled ability to cure countless diseases. While on their epic quest to save mankind's future, they face numerous opponents and supernatural creatures hiding in an enchanting rainforest.
Based on the 66-year old Disneyland park ride of the same name, the film takes viewers on an enchanting action-packed adventure along the Amazon on the rickety sailboat La Quila.
"Emily and I can't wait to lead our global campaign and have you join us for the most FUN ADVENTURE OF A LIFETIME!!!" said Dwayne Johnson in an Instagram post.
Earlier this year, the Jungle Cruise park ride had been updated due to concerns over its depiction of outdated stereotypes and racist undertones. 
Disneyland is set to reopen the attraction in July after enforcing major makeovers in its storyline and characters, just in time for the film's premiere on July 30.
Directed by Jaume Collet-Serra (The Commuter), the movie also features Jack Whitehall, Edgar Ramier, Jesse Plemons, and Paul Giamatti.
Originally slated for theatrical release, Jungle Cruise will also premiere via Disney+ Premium, where it is available. – with reports from Paolo Alejandrino/Rappler.com
Paolo Alejandrino is a Rappler intern.