'Black Panther: Wakanda Forever' is slated for a November 11 release
MANILA, Philippines – Marvel Studios released on Monday, October 3, a new trailer for the much-anticipated sequel Black Panther: Wakanda Forever, giving fans a glimpse of the new superhero. 
The two-minute clip begins with a funeral service for Wakanda's lost leader King T'Challa, played by Chadwick Boseman who died of colon cancer in 2020. Angela Bassett's Queen Ramonda and the rest of the people of Wakanda are seen in white while paying tribute to the fallen Black Panther.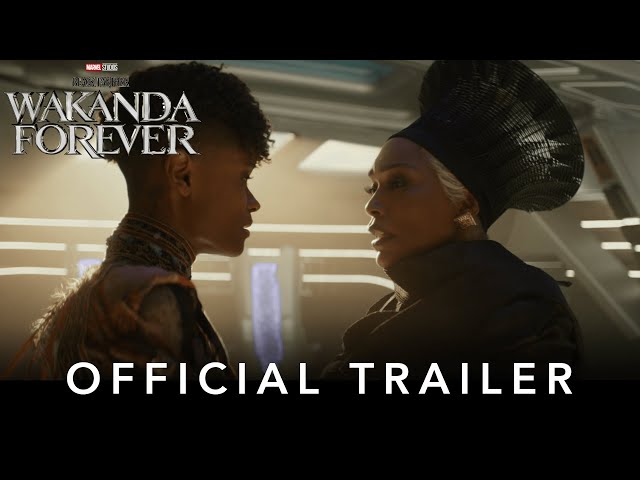 The latest trailer also teases the conflict of Namor (portrayed by Tenoch Huerta) with Atlanteans, saying that killing "the feather serpent god" would "risk eternal war." Namor is also shown attacking Wakanda.
The people of Wakanda are shown facing new threats, before fans see a brief shot of the new young hero Ironheart, flying in her armor.
"We know what you whisper. They have lost their protector. Now is our time to strike. Show them who we are," Bassett's character said in the trailer.
At the end of the video, fans get a glimpse of the mysterious new Black Panther, who appears to be a woman wearing a more sleek and detailed suit.
Lupita Nyong'O, Letitia Wright, Danai Gurira, Florence Kasumba, Winston Duke, and Martin Freeman are set to reprise their roles from the first Black Panther film. Joining them in the sequel are Mabel Cadena, Dominique Thorne, and Alex Livinalli.
Directed by Ryan Coogler, Black Panther: Wakanda Forever is slated for a November 11 premiere. – Rappler.com