Despite strong performances from Brendan Fraser and Hong Chau, 'The Whale' is a trite and melodramatic condemnation of the fat body that fails to dig deeper into its story, characters, or milieu
Spoiler alert and trigger warning: This piece will delve into difficult conversations around eating disorders, suicide, and other mental health issues. Reader discretion is advised.
When we first see Charlie, the camera creeps up from behind — his sweat-stained gray shirt concealing his right hand, the one he is using to vigorously jerk himself off, and the layers upon layers of his 600-pound body. On his laptop, inches away, two muscled men from Mr. Pam of Wham Bam Pictures fuck in the shower, only their torsos visibly intertwined while kissing from behind. Outside, torrential rain pours as Charlie's heaving breaths interrupt their digital moans. When he withdraws his hand from the waistband of his jeans, it's seemingly because of an orgasm. But when his moans transform into wheezes and his palms frantically grasp for the phone, for an essay, for anything, it becomes clear — Charlie is dying.
But Charlie (played by Brendan Fraser) has been dying for a while now. Parked mostly on his couch, Charlie's living room has been turned into a coffin filled with books, unchecked essays, and food wrappers. Adapted from a semi-autobiographical Off-Broadway play by Samuel DL. Hunter, The Whale hammers in the certainty of Charlie's death within its first 10 minutes through his friend and caretaker Liz (Hong Chau). Convinced that dying is better than debt, Charlie accepts his numbered days, choosing to spend the rest of his remaining week attempting to reconnect with his estranged daughter Ellie (Sadie Sink) and tying up loose ends in his life.
But such threads are meant to be pulled. Up until this point, Charlie has been on the path of isolation and, as Hannah Strong already wrote for Little White Lies, "self-annihilation." Ridden with regret over failing Ellie, his ex-wife Mary (Samantha Morton), and his deceased boyfriend Alan, Charlie becomes a glutton for food and for punishment, binge-eating becoming a form of slow suicide. His obesity is not only an externalization of his inner turmoil and self-perception but also a justification to maintain his cryptid behavior.
As the film continues, it becomes clear that there is a mismatch in the text and the direction, especially because it seems that director Darren Aronofsky has stripped the original Obie-award-winning play of humor, save for a few moments with Chau and Fraser. The Whale succeeds the most during these moments of levity — when Chau makes beeping noises as Charlie backs into a wheelchair, or when death threats become a fun way of acknowledging the absurdity of the situation they have inadvertently placed themselves in. These quiet snippets humanize Charlie and Liz as more than a miserablist's dream and an obese person's nightmare.
But such miserablism shouldn't be a surprise for those acquainted with Aronofsky's oeuvre. From Requiem for a Dream to Black Swan to mother!, Aronofsky's films are punishing interrogations of the human psyche, defined by discomfort and misery and littered with characters whose desires grow into obsessions (Film School Rejects' Jacob Oller has an excellent video essay on the subject). Over time, his work has grown more allegorical and more referential toward Biblical text and The Whale falls within this narrative treatment. But while his collaborations with cinematographer Matthew Libatique have experimented with ways of placing us squarely within the subjectivity of the protagonists, The Whale opts for simplicity and some surprising attempts at empathy through its visual language.
Eating and fatness become a source of the grotesque, and Aronofsky and Libatique make it a point to emphasize how consumption also consumes Charlie. Adrien Morot's prosthetic work is responsible for the film's spectacle and Aronofsky and Libatique take advantage of this by having the camera push into Charlie's face as he scarfs down (and even chokes on) a large sub, later doubling down by showing a montage showing the difficulties Charlie encounters performing his daily routine. The characters and the camera move around Charlie like celestial bodies being sucked into a singularity, the movement serving to emphasize Charlie's literal and metaphorical stasis.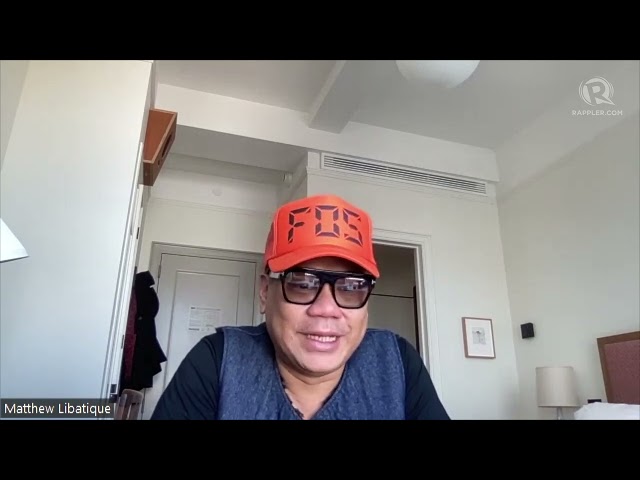 For most of the film, Charlie's outward appearance is equated and connected to his own moral failings — his abandonment and infidelity are equated to his "disgusting" appearance. Charlie's fatness is also his karmic retribution. Once contrasted against Alan's death (in part) by starvation, Charlie's slow suicide by gluttony is, in its own twisted way, his way of bringing himself closer to Alan by becoming closer to death. Fatness, in Aronofsky's The Whale, becomes the source and result of this difficulty in moving forward and back, literally and figuratively.
Much existing criticism around The Whale has argued that Charlie's grief is the true subject matter of the film, his fatness a result only of the gaping hole left by his partner's suicide, replaceable with any externalization of this grief and self-perceived failure — drug addiction, disease, etc. Yet to ignore the history of cinema's relationship to fatness, specifically American cinema's relationship to the fat male body, is to lose the specificity of the story.
Though speaking about the relationship between superhero films and the fat body, Barbara Plotz's research can be generalized to speak about American cinema's relationship to fat male characters, with Plotz writing that fatness is equated to "demasculinization" and is "employed as a source of visual comedy and…[associated with] notions of failure." Much of this messaging reveals itself with the casting of Fraser in the lead role. Fraser was the personification of the male physical form in the early 1990s to late 2000s in films such as Encino Man (1992), George of the Jungle (1997), and The Mummy (1999). After several personal and professional difficulties in the 2000s that hindered his career, Fraser – visibly older and heavier – managed to reinvent himself in recent years as a sound dramatic actor in series such as The Affair (2014) and films like No Sudden Move (2021). By casting Fraser as Charlie, Aronofsky follows the trajectory of Fraser's persona and depicts him instead as a man fallen from grace, Charlie's fatness an embodiment of the character's impotence and inability to take control of his own life. The question becomes: will Charlie be like Fraser and move forward despite what he's been through?
More grotesque perhaps than the derogatory terms thrown towards Charlie by others is his utter lack of resistance against these slurs, his acceptance of the idea that redemption is out of reach and tied to his own fatness. Or maybe redemption is in this form of martyrdom, in allowing himself to be verbally brutalized by others while psychologically and physically brutalizing himself. Throughout the film, Charlie denies most forms of care, believing he is incapable of receiving any.
Though Aronofsky creates a microcosm of the real world within Charlie's home, The Whale merely provides us with stereotypes, uninterested in fleshing out the interiority of the characters beyond their traumas and failing to tie together the ideas of fatness, desire, religion, and queerness. In doing so, Aronofsky neuters the potency of the allegory, the direction's myopia in politics and cultural critique failing to be concealed by craft and melodrama.
Only in the film's final moments does Charlie begin to reject his own internalized failings, and one cannot help but be moved by these final few minutes, even as Rob Simosen's score pushes it into the territory of triteness. Charlie is a good surrogate for the audience. He is a character who we can easily see ourselves in because of his unbridled optimism and his resistance to dishonesty, but also his constant self-loathing and existential pain. Maybe when he walks towards Ellie, the title becomes more apparent — our obese protagonist carrying out his biblical duty or chasing after the whale, as in Moby Dick. Maybe the draw of the film, maybe the reason so many are so galvanized around it and Fraser, is in seeing that it's possible to atone for our sins even if we feel like we are transformed beyond recognition. But just as it becomes interesting, just as the themes begin to congeal, just as the characters show a hint of moral complication and compassion, just as the sun begins to shine after an endless rain, it ends. – Rappler.com