This is AI generated summarization, which may have errors. For context, always refer to the full article.
Plus, check out Adam Levine's special message for Manila fans. Maroon 5 plays a dynamic set list of both old favorites and current hits, as fans swoon over charismatic frontman Adam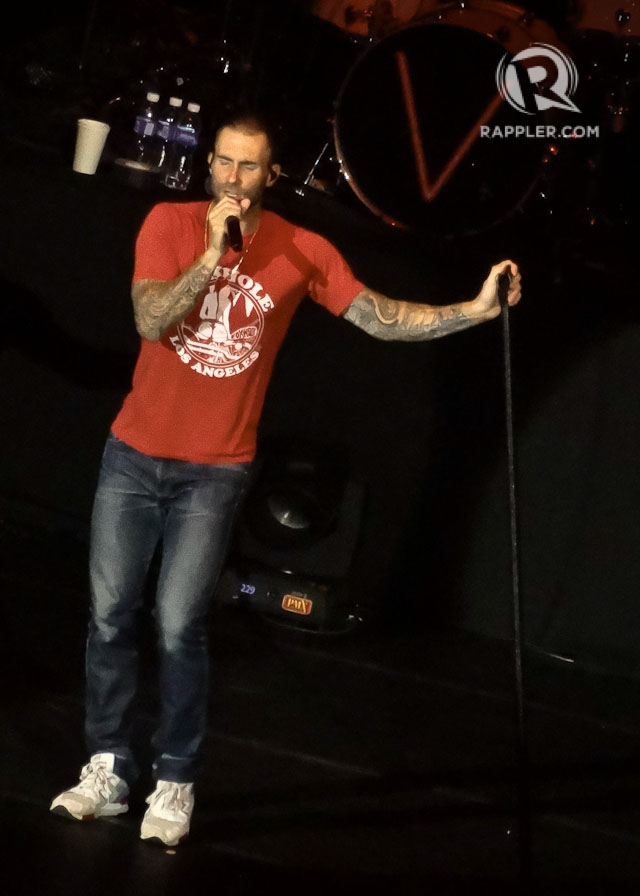 MANILA, Philippines – Sold out months before and massively anticipated, expectations were high for Maroon 5's third concert in Manila. (READ: In Twitter pics: Maroon 5 live in Manila 2015) 
 
Their Thursday, September 17, show at the Mall of Asia Arena was memorable for long-time and new Maroon 5 fans alike. 
 
Adam Levine, James Valentine, Jesse Carmichael, PJ Morton, Mickey Madden, Matt Flynn, and Ryan Dusick, played a dynamic set list of both old favorites and current hits. 
The night opened with "Animals," commanding the massive crowd's energy from the start. "Stereo" seamlessly transitioned into "Harder to Breathe." High energy tunes such as "Lucky Strike" and "One More Night" got the audience on their feet, while "Sunday Morning" proved itself a classic Maroon 5 hit. 
As if he needed more fans swooning over him, frontman Adam Levine treated screaming viewers to a guitar solo.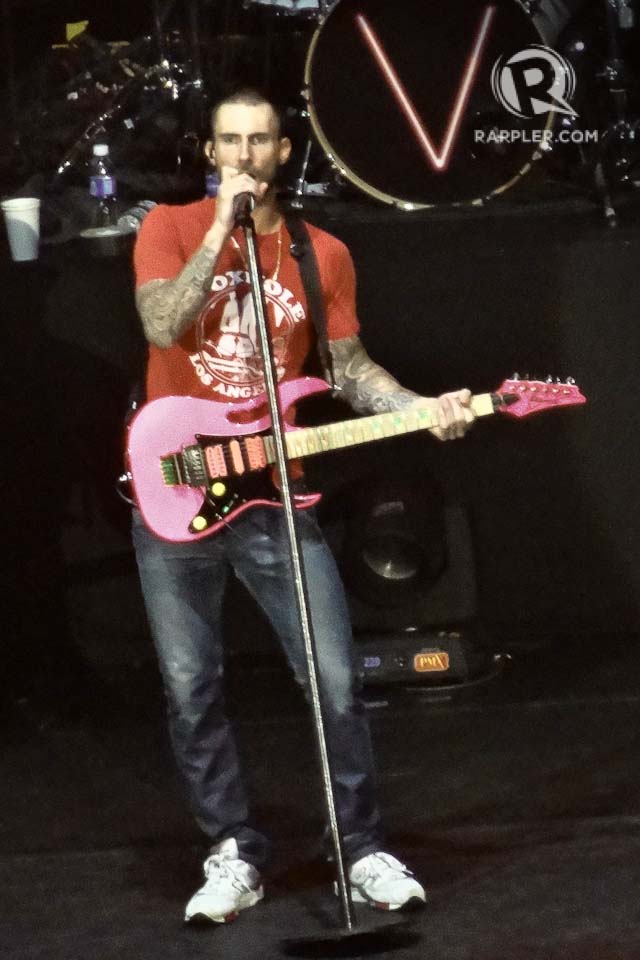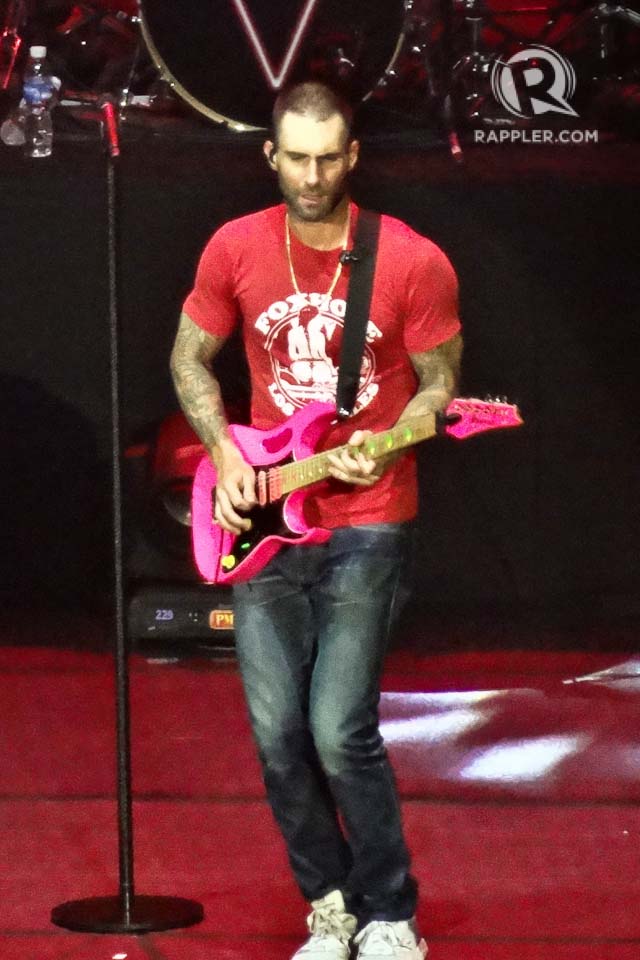 The whole show was well-paced, at one point having Maroon 5's members come together, arms around each other and voices blending, to sing the first few lines of "Payphone" a cappella.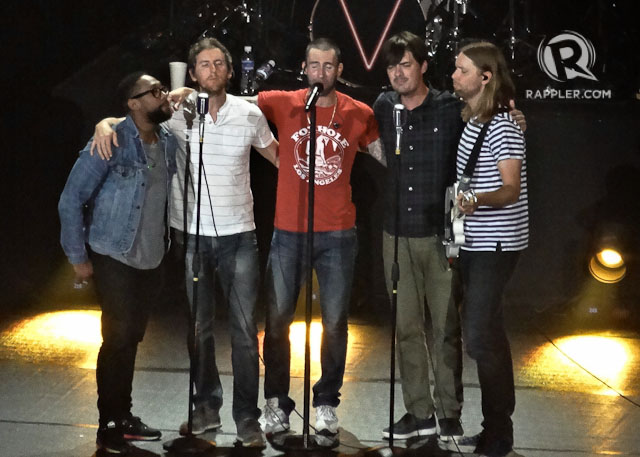 During the encore, Levine showcased his vocal prowess with the vein popping high notes of Lost Stars, and securing his place as one of the industry's most lusted-after celebrities. 
Sans the overused yet still effective "Salamat po" or "Mahal ko kayo," complete with endearing accent, Levine's rapport with the audience was undeniable. He would move from side to side and the next thing you know, the thousands-strong crowd in the arena was swaying in time with him. (WATCH: Adam Levine in 'blind audition' for 'The Voice 8') 
He also remarked on the Filipino people's penchant for music, saying, "You guys really love singing… You guys really have an appreciation for music," and then proceeded to engage the audience in a version of "This Love."
More pictures here: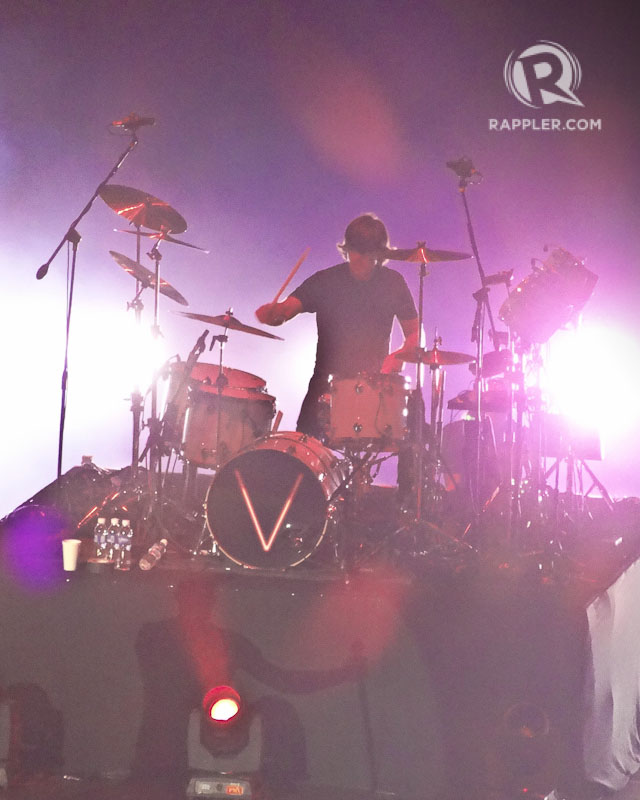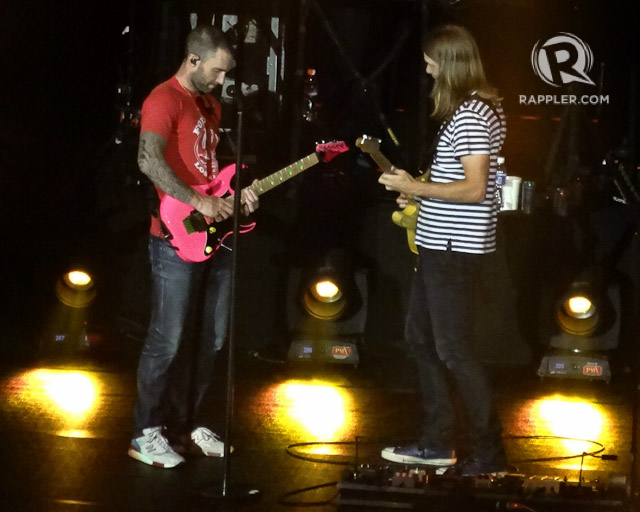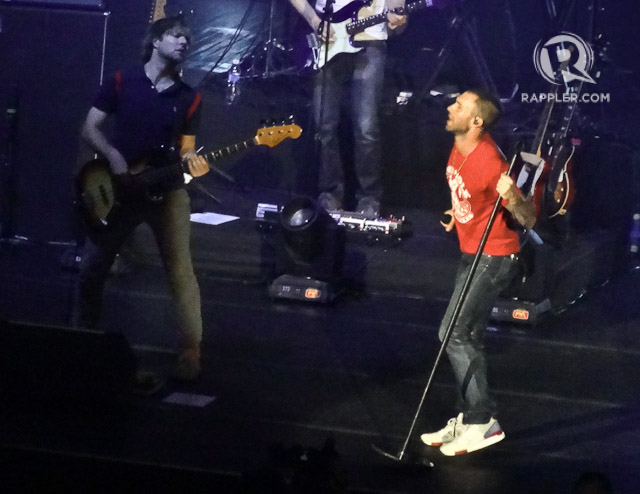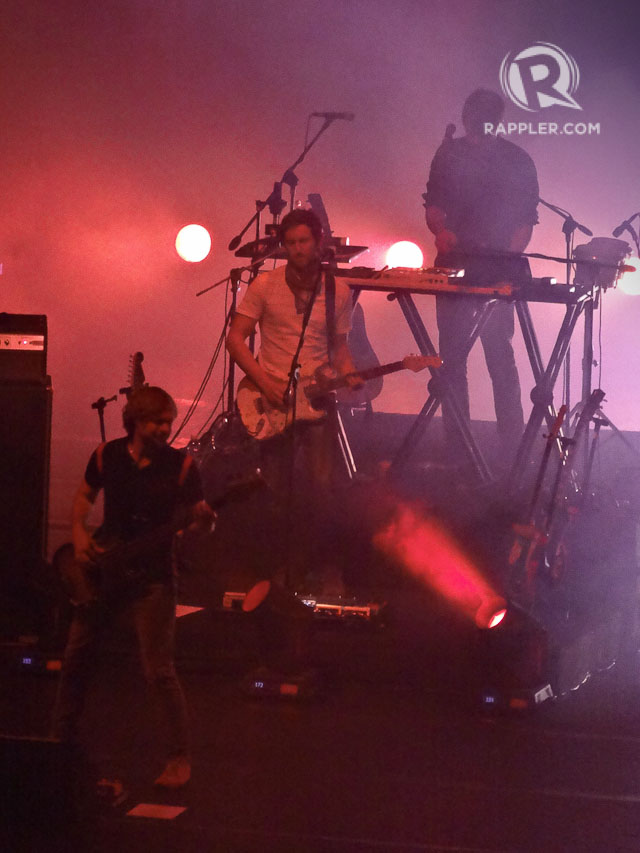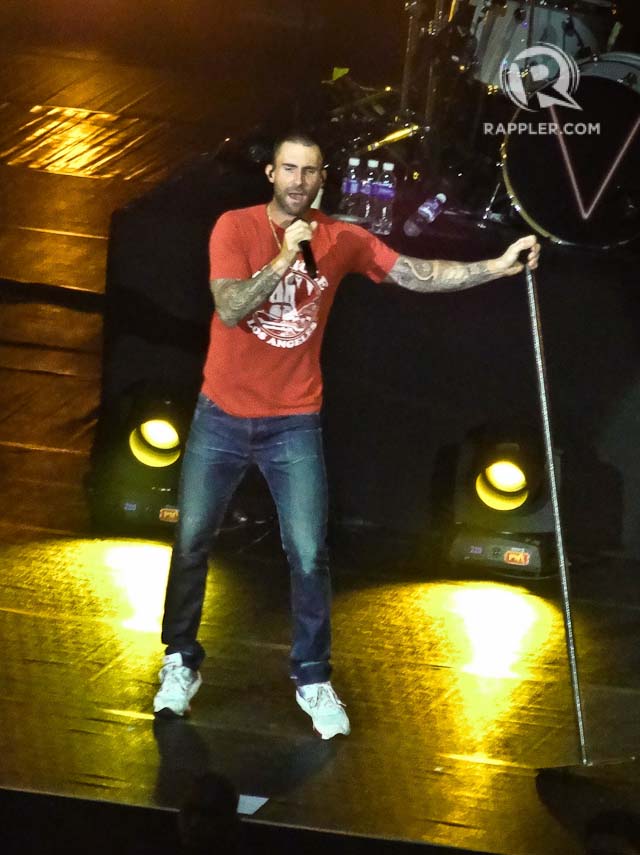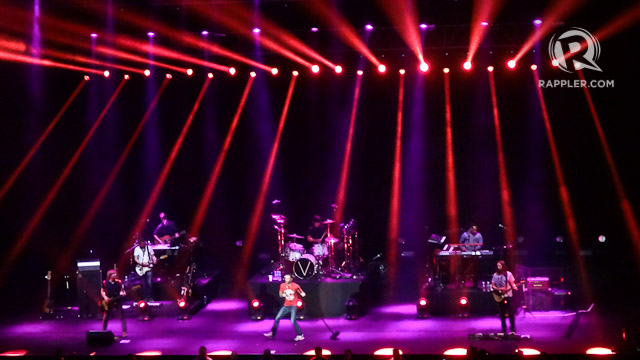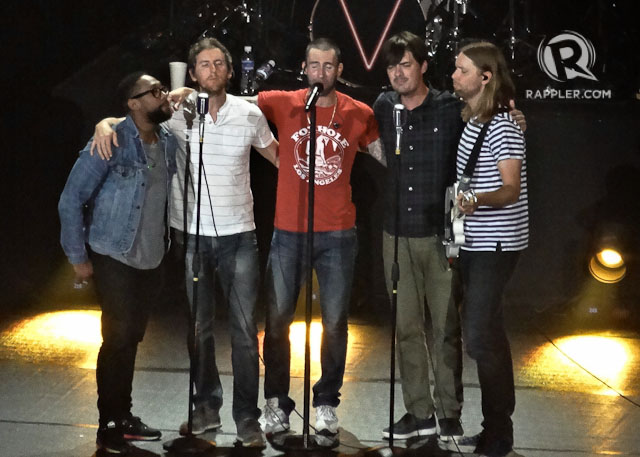 Hours after the show, Adam posted this on Instagram: 
More than a musical spectacle, Maroon 5's Manila show was a shared and (most especially in a digitally driven age) shareable experience. Faced with the delightful combination of excellent light production, catchy and familiar tunes, a packed arena, and a charismatic vocalist, attendees could do nothing but sing along, dance together, and whip out their phones to immortalize that night's events. – Rappler.com 
Nicole Reyes is a marketing professional whose life revolves around yoga, good food, and coffee.