Never forget with these tunes
MANILA, Philippines – It's the 45th Martial Law anniversary on September 21. As the Philippines commemorates the important day, here are the songs that characterize that turbulent period in Philippine history.
Martial Law Decree Speech remixed with Tropical Depression's "10:81 Dub"
Before we put on the hits, here's how it started.
"September" by Earth, Wind and Fire as performed by Toto and His Children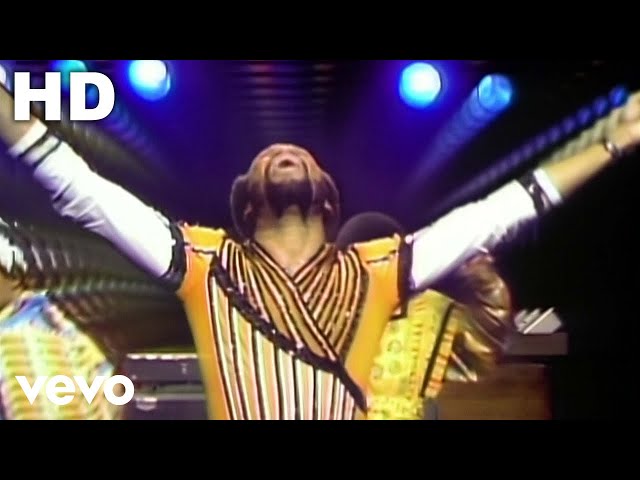 "Do you remember the 21st night of Septembah? Love was changing the minds of pretenders while chasing the clouds away"
"Mag-exercise Tayo" by Yoyoy Villame
This former Boholano conductor came out with 25 albums. His first and greatest hit, "Magellan", which came out in 1972, is far wittier and more challenging but "Mag-exercise Tayo" was more pervasive during the Marcos era. Nick Defonzo of Houston Press whose column, Cutout Bin, is about forgotten quirky songs had this to say: "Roman (aka Yoyoy) Villame's first record in 1972, 'Magellan,' was a goofy ditty about the infamous explorer's failed attempt to conquer the Philippines, from the native's point of view. It was a hit. In 1977, another hit cemented his celebrity and reputation as the undisputed King of Filipino novelty songs. "Mag-exercise Tayo" became the official song for the morning exercise program for Filipino schools and factories."
Ferdinand Marcos, like his protégé Rodrigo Duterte, was fascinated with the Chinese government and decided to adopt China's mass exercise program. Marcos's advantage is that he has Yoyoy while French-born Chinese American cellist Yoyo Ma was still in Juilliard at that time.
"Pamulinawen" by Mabuhay Singers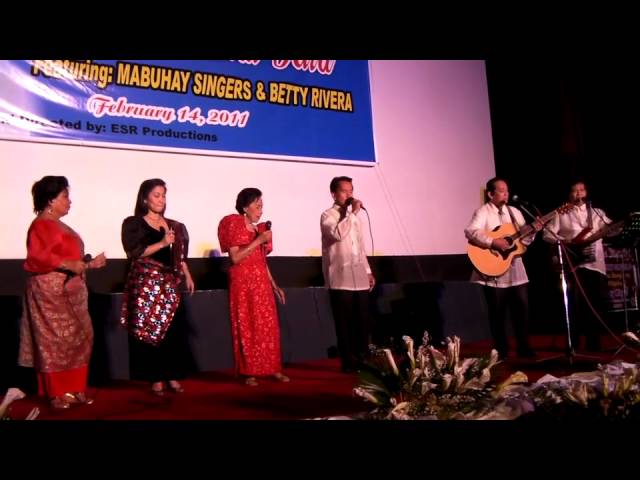 Those invited to the Camp Bagong Diwa had recurring nightmares with this Ilocano song as the soundtrack.
Ten years later in 1983, the Ministry of Education, Culture and Sports disseminated cassette tapes of Isang Bansa, Isang Diwa: A Collection of Filipino Songs for Elementary Schools which had 15 songs sung by the Philippine Normal College Children's Chorale. "Pamulinawen" was not included but these songs were: "Pilipinas kong Mahal" (Francisco Santiago); "Isang Bansa, Isang Diwa" (Rodolfo De Leon); "Maligayang Bati," "Sa Ugoy ng Duyan," "Bagong Lipunan" (Felipe de Leon), "Leron Leron Sinta" (Lucrecia Kasilag); "Handog sa Ina" (Ramon P. Santos); "Manang Biday" (Cayetano Rodriguez), "Kalesa" (Ernani Cuenco), four ethnic songs compiled by Sister Lilia Tolentino; and George Canseco's "Ako ay Pilipino" which was the young Kuh Ledesma's carrier single in her 1983 debut album of the same title.
"Bagong Pagsilang," also known as "March of the New Society"
A quintessential didactic Martial Law song. Keeping in mind poet Ezra Pound's dictum to "make it new," the song features the word bago (new) 21 times.
Levi Celerio wrote the lyrics to Felipe Padilla de León's melody in 1973. De Leon created the soundtrack of the Martial Law. His other compositions included "Imelda, Unang Ginang ng Bansa"; "Marcos, Dakilang Pilipino"; "Mabuhay ang Pangulo"; "Bagong Lipunan" and many more.
Another collaboration with Canseco is "Pasko sa Bagong Lipunan" which harks back to a faux nostalgia of Marcosian deliverance: "Masigla ang Pasko sa Bagong Lipunan/ Halina't mag-awitan sa kasiyahan;/ Tahimik ang buhay, payapa ang bayan,/ Salamat sa dakilang Maykapal." As to who is the dakilang Maykapal, only Santa Claus knew.
"Love to Love You Baby" by Donna Summer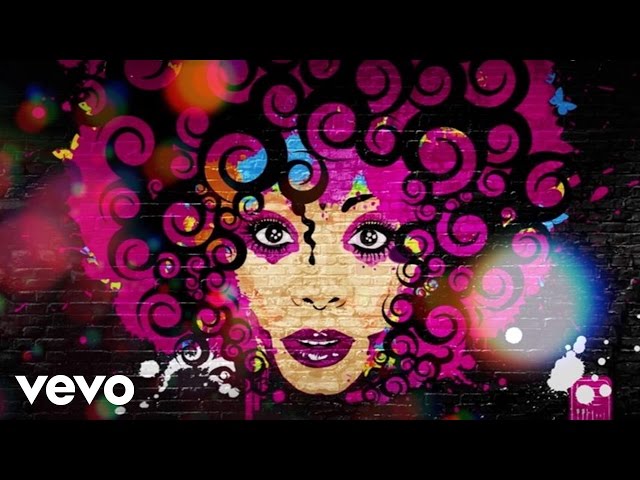 The Martial Law era was the Disco Era. I was thinking of Gloria Gaynor's "I Will Survive," the first disco hit, as the anthem of Martial Law survivors but it's too petrifyingly obvious and we didn't change that stupid lock and ask the pretenders to leave the key.
"Love to Love You Baby" is the anthem of that era's SS'ers with its moaning and groaning ala Jane Birkin's "Je t'aime." We just hope that some clever DJs here would supplant these orgasmic sounds with the bedroom dialogues of the president and Lovie Dovey.
"Ikaw ang Miss Universe ng Buhay Ko" by Hotdog
This was also the period of the Manila Sound, the time when the sultry songs of Hotdog, Cinderella, Boyfriends, and Rainmakers ruled the airwaves. Hotdog's 1974 hit, "Ikaw ang Miss Universe ng Buhay Ko," reminded us of the time when the country first hosted the Miss Universe pageant, when every Filipina was beautiful but only the First Lady deserved to be the real queen of the universe, bar none.
"Yugyugan Na" by Advisors
Another facet of the Manila Sound were the glam rock bands like VST and Company, Hagibis, and Maria Cafra. But the better ones are those outside Manila; we are thinking of Olongapo's The Advisors and Soul Jugglers. Advisors handed us "Yugyugan Na" but the funk-soul group Soul Jugglers gave us "Hanggang Magdamag" which brought us to that time when the curfew ruled and the best music and moments came beyond midnight.
Voltes V Theme Song
The start of The End was when Marcos decided to end "Voltes V." Among us, there are rules for singing this Japanese anthem but the music we chose was the Filipino version.
The lost "My Way" duet of Imelda Marcos and film icon Weng Weng
The last song is The Holy Grail. But first, the fake news: "In 1990 he was awarded a special citation for services to the Filipino Film Industry from the First Lady Imelda Marcos and joined her at the presentation in a special karaoke duet version of 'My Way.' An unauthorized recording of their performance was later released on bootleg cassette and sold an incredible 200,000 copies."
Who has a copy of one of these 200,000? Even Weng Weng biographer, Andrew Leavold, joined the hunt and couldn't get one copy of this duet. If we do find one, it will mean the end not only of the Filipino karaoke deaths but EJKs. Peace will reign in this cursed land again.
– Rappler.com