The Drums vocalist Jonny Pierce talks about tuning out new music when making a new record, being a role model, and why he doesn't necessarily think it's 'important to be proud of being gay'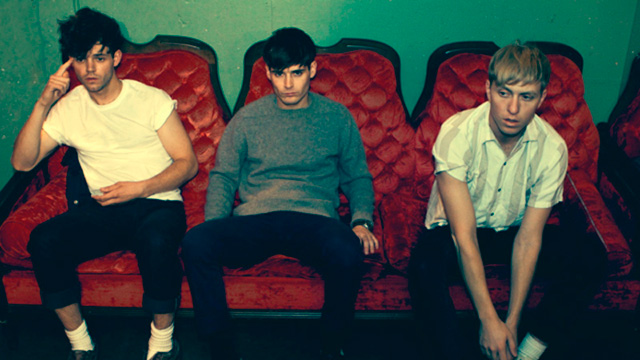 This year's Wanderland Music and Arts Festival happens on Saturday, May 17, at the Globe Circuit Events Ground in Makati.
Last year's inaugural edition had alternative and indie rock favorites like The Temper Trap, Neon Trees, Nada Surf, Colour Coding, Avalanche City and a whole slew of other foreign and local bands playing in the country's first music festival geared towards the young, music-devouring set.
Manila's answer to Australia and Singapore's Laneway, Hong Kong's Clockenflap and Japan's Summer Sonic, was a resounding success, and no sooner had the amps died down after the last song of the last act, and audiences were already looking forward to the next one.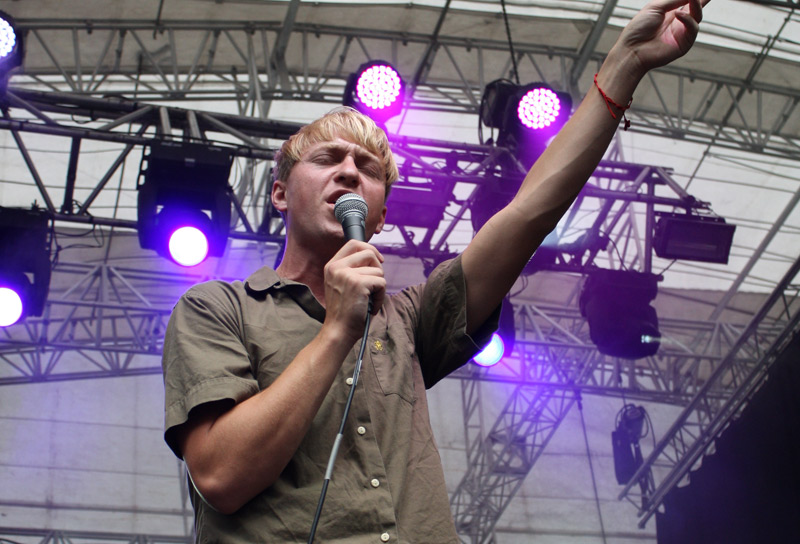 The lineup this year is no less impressive. Headlining the festival is popular indie group The Drums. Playing with them are Paper Kites, The Royal Concept, Last Dinosaurs and Architecture in Helsinki. Representing the local music scene are Franco, Techy Romantics, and new acts The Ransom Collective, Brisom, and Chocolate Grass.
I had the chance to chat with the vocalist of The Drums, Jonny Pierce, whom I first met backstage at the Laneway festival in Singapore in 2012. The 28-year-old frontman was pleasant but outspoken and proclaimed his excitement at playing for his Pinoy fans for the first time at Wanderland. Excerpts: 
PJ Caña: Where are you and what's outside your window?
Jonny Pierce: Right now I am in my car in New York. I'm parked outside of a pizzeria and in front of me is a public library. 
PJ: I met you backstage at Laneway Singapore a couple of years ago. What do you remember from that gig?
JP: I'm pretty sure that was the day that we found out Whitney Houston passed away. I remember just being really surprised at how touched everyone was by it. We were touring with a bunch of different bands and we had all become friends. When it happened, everyone was really sad. But it was wonderful to play and it sort of took our minds about what happened. And we were just so surprised at how sweet and welcoming everyone was at the festival.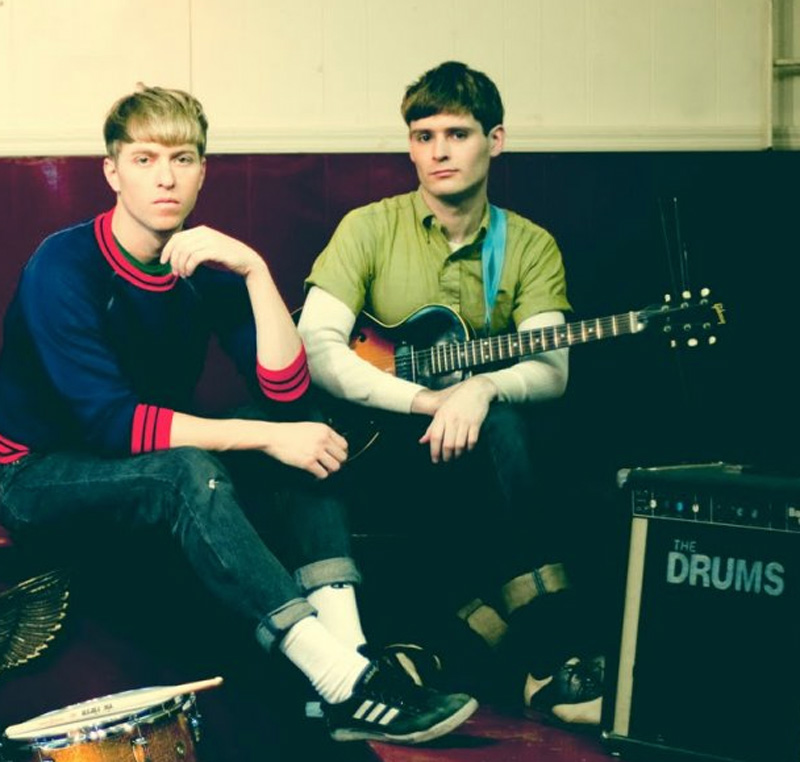 I think a band like The Drums, we still don't understand how everyone likes what we do. We're very selfish in how we record and what we say. And to go somewhere like Singapore, and now going to Manila, it's just beyond our wildest dreams. It just seems like the fans that we have, in the Philippines specifically, seem to be really devoted and really in love with this band. And we feel it all the way over here in NY. We can't wait to play there. 
PJ: You had just released your last album, Portamenta, back then. Over two years on, do you still listen to it and find yourself picking it apart, finding things you feel could have been improved?  Or are you the type who just lets go as soon as it's out there?
JP: I don't really like to look behind. I like to look ahead, which is very strange because a lot of our songs are rooted in nostalgia. If I'm releasing a record, I put it out to the world and I don't really listen to it. The only time I listen to it is when I'm starting a new record.
It's a way for us to be inspired and sort of keep outside influences at bay…I don't listen to any music except my own when I'm making a new record because I don't want any outside influence. Jacob and I work really hard to create a certain sound for ourselves.
This band was birthed out of naivete. Jacob and I were stuck on all of these bands in the late 80s and early 90s. We were living in Florida and we weren't part of any scene and we weren't listening to any new music so we didn't know what was going on while we were recording the Summertime EP. So now that we've been pulled into the spotlight a little bit, it's hard but we make a conscious effort to not listen to any other music and just listen to our own when we're recording. And we just want to focus on that. 
PJ: You just finished your new album. Anything you can tell us about it?
JP: With this new album that we just completed we certainly made some decisions to be a bit more bold and a bit more aggressive than we have in the past. A lot of this dreaminess is gone and it's a very frank and purposeful album. I don't see myself really regretting that.
PJ: You've done several interviews and you've been very open and honest about being gay. Do you consider yourself an advocate of gay rights? Or even a role model for young gay people?
JP: When I was growing up, I was just living my life and I wasn't fighting for any causes or anything like that. After receiving messages like I just talked about, I guess I just realized that you can be a role model whether you want to be or not. I guess I do consider Jacob and I role models for these kids.
For us it's not about being loud and proud; it's about just being yourself. I think a lot of people, when they first came out and said they were gay, they thought they had to go out and buy sparkly clothing and wear make-up and do their hair really funny or something. And they'd try it for a week and they would just give up 'cause they couldn't do it. For me, I don't think it's important to be proud of being gay. Just as I don't think it's important to be proud to be straight. I think we should all just love each other and be ourselves.
So, I feel like, me just being myself and being in this band, that's as role model-y as I'm going to get. But it seems to be pretty effective. Because people are looking for somebody who isn't wearing rainbow flags; just somebody who can just be in a band. It's a new day and age. I don't think we need to celebrate being gay; we just have to celebrate being human beings.
PJ: You've become really popular over the last few years, that you're almost like this huge rock star. But what do you think is the biggest misconception people might have about rock stars?
JP: Well, probably that I don't really live like a rock star. I travel the world and all that, but traditionally, rock stars do the whole rock and roll thing. I like to sit around and have important communication with people, have good conversations. I used to waste a lot of time, and now I'm at that point that I want every day to count. I sincerely believe that when we die, we're just going to die and that's that. I don't so much have a fear of death, I just think that there's nothing beyond, but it does give me that urgency in life. So there are nights when I go crazy, yeah, but overall, I wake up at 6 am every morning. I always have, but I just want every day to be full of important things. I'm real busy and I'm always frantic and I don't sit still very well.
PJ: You're playing for the first time in Manila, at Wanderland. Do you know anything about the Philippines?
JP: Well. Do I know anything? You can't put me on the spot like that. (Laughs). I feel like I know a lot, I'm just drawing a blank right now. I know we're going to Manila, and I know I love my fans there. That's all I know. – Rappler.com
For more information and updates about Wanderland 2014, follow the festival via Twitter and Instagram
Paul John Caña is the managing editor of Lifestyle Asia magazine and is a live music geek. Email him at pjcana@gmail.com or follow him on Twitter @pauljohncana