Dancing sharks, ever-changing costumes, and a pooch cameo? Here's to hoping – fingers crossed!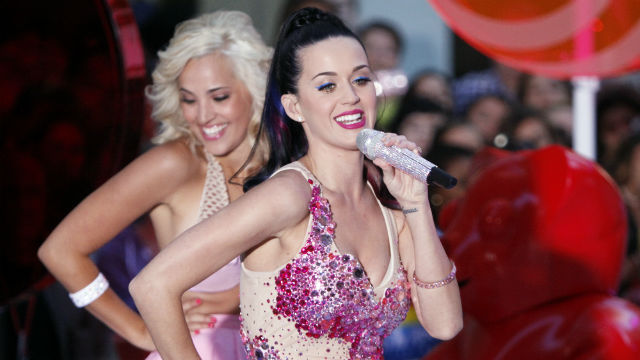 MANILA, Philippines – We're counting down to Katy Perry's Prismatic concert on May 7, Thursday at the Philippine Arena! Here are some things on our wishlist – regardless, we bet it's going to be an amazing show.  (READ: The Dolls to open for Katy Perry in Manila concert)
1. A grand entrance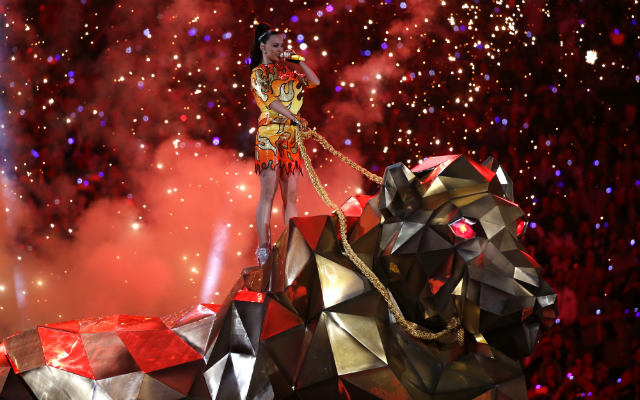 Katy sure wowed the crowd with that number at the Super Bowl. We're sure she'll bring the same energy and spunk to her Manila show. 
Maybe she could swing on a vine like she did in the music video of "Roar," or maybe it'll rain candy, as inspired by her "California Gurls" video? But we know that she'll make a stunning PH entrance, lion or no lion.
2. The left shark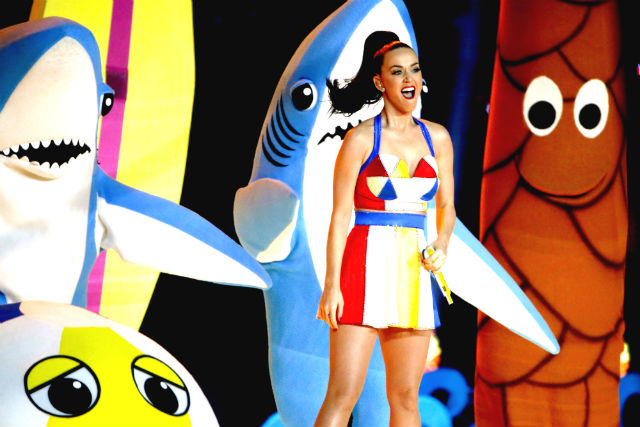 Two of the stars of her Super Bowl show – the dancing sharks! We wonder if we'll get to see them in her Manila show. She doesn't have to bring in both of them, maybe just the left one? 
3. An acoustic, mellow performance 
We all know that Katy Perry can have the audience up on their feet with her loud and flashy performances, but hearing some of her stripped down renditions of her songs (and covers!) will also be something worth remembering. If you don't believe us, check out her cover of MGMT's "Electric Feel!"
4. Pooch cameo 
Taylor Swift may have shown off her cats Olivia Benson and Meredith Grey, but who is this cute little dog? We need to meet that little pup, stat!
5. Guess her hair color
What do you think her hair color will be during the show? Or will she just be in her classic black 'do? With her changing hairstyles comes a revolving door of quirky, creative costumes – and we can't wait to see them all. 
Here's to hoping that at least one of these things on our wishlist would come true. But regardless, Katy is sure to bring the house down. No doubt about it.  
We have no idea what Katy's going to show her Pinoy fans – and that's the beauty of it all. 
Are you heading to her concert on May 7? Sound off in the comments below! – Rappler.com
Katy Perry stock photo from Shutterstock