AC is the first artist to be launched under Star Music's sub-label Star Magic Records
AC Bonifacio is adding another feather in her cap as she's set to release her debut digital single "Fool No Mo" on Friday, November 5.
"I've been in the industry for a while now, but only as a dancer. So I'm just really excited for this. There's a lot of pressure, but I'm going to work hard and show them what I can do," she said during an online press conference on Thursday, November 4.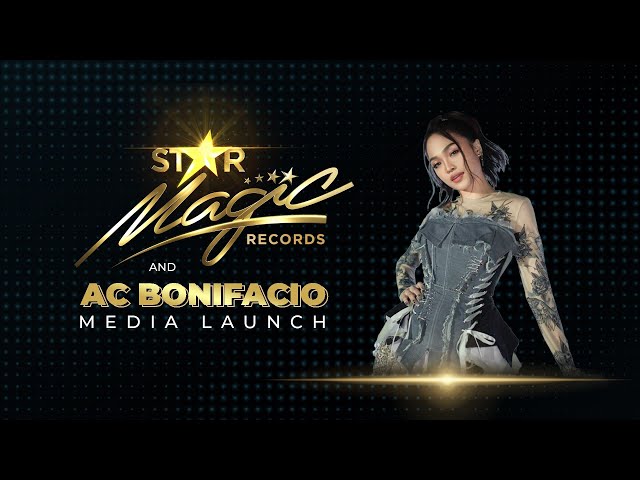 For the past six years of her career, AC had already established herself as a talented dancer. She even gained international recognition online following her Ellen guesting and recent appearance in the series Riverdale.
But "Fool No Mo" marks AC's first foray into the music scene. Also known for being an actress, host, and vlogger, the 18-year-old celebrity shared that this new project meant a lot to her. 
"Me releasing a single and me being a singer with this song is already showing a different side of me that a lot of people that people are not able to see yet…. We're going to keep trying to show something new," she said. 
Described as a song that "talks about the kind of love that leaves someone with nothing – the kind of love that fizzles out as quick as it blazes," AC revealed that she helped in composing the track, together with Jonathan Manalo and Trisha Denise. 
"It's my first time writing [a song], because I am more on dancing and movements. It was hard but I just wrote down what I felt…. I'm just glad that what I wrote became part of the song," she said. 
When asked if it was based on her past relationship experience, AC replied, "I think every one of us, there's a point in our lives na kahit hindi seryoso (even if it wasn't that serious), it happened. And became a lesson that we learned."
With the release of "Fool No Mo," AC is the first artist to be launched under the newly-established Star Magic Records, a sub-label of Star Music.
Star Magic head Lauren Dyogi said that this is another way for them to discover more potential and develop the skills of their talents. "There is a big ocean of opportunities out there and Star Magic will continuously seek out those opportunities for all our talents, whether locally or internationally." 
"We had very lofty dreams and I know it would take a whole community working together to achieve all our aspirations," he added. – Rappler.com