The two singers collaborate for a rock-influenced single and an eerie visual
Pop superstars Miley Cyrus and Dua Lipa have collaborated to release a new track called "Prisoner," the latest single off Miley's upcoming album Plastic Hearts.
The power pair also released an accompanying music video, filled with punk rock influences and homage to classic horror films.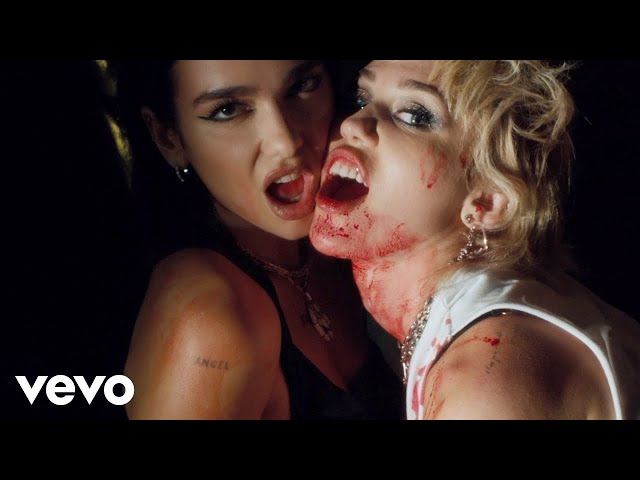 The video is reminiscent of the '80s, complete with scenes in a tour bus, narrow alleyways, and spiderwebs. The singers' chemistry is evident in the sensual and carefree video, which features them in rockstar outfits as they sing "prisoner, prisoner, locked up and can't get you off my mind."
"Prisoner" was released as a follow-up to Miley's previous single "Midnight Sky," which was released in August 2020 to critical acclaim. The guitar and bass-heavy collaboration was produced by Andrew Watt and the group The Monsters & Strangerz. 
Miley's album Plastic Hearts will be released on Friday, November 27. It is her 7th studio album, following 2017's Younger Now. The singer described the record as a "rock album," and also features collaborations with Billy Idol, Joan Jett, and Stevie Nicks. 
Meanwhile, this release comes after another female collaboration for Dua, who recently teamed up with French singer Angele for "Fever." Dua has experienced critical and commercial success this year with her sophomore album Future Nostalgia, which spawned the hits "Don't Start Now," "Physical," and "Break My Heart." – with reports from Jericho Igdanes/Rappler.com
Jericho Igdanes is a Rappler intern.