Lead singer Gregg Alexander dedicates the song to US President Joe Biden's late son Beau
The '90s alternative rock band New Radicals reunited on Thursday, January 21 Manila time, to perform their hit song "You Get What You Give" during the virtual "Parade Across America" as part of the Biden-Harris inaugural program.
"We heard that 'You Get What You Give' was a Biden family anthem," said lead singer Gregg Alexander. "We pledge if Joe won, we'd get together and play our little song, both in memory of and in honor of our new president's patriot son Beau. And also with the prayer of Joe being able to bring our country together again."
Beau, the former Attorney General of Delaware was Biden's eldest son who died in 2015 after battling cancer.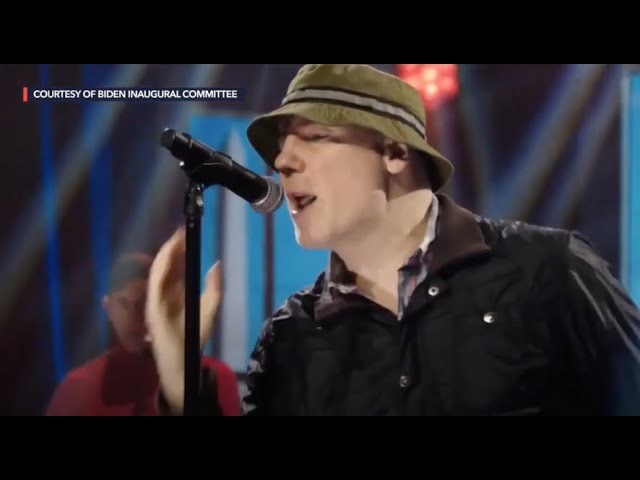 Aside from being a favorite song of the Biden family, it was also a favorite of the Second Gentleman Doug Emhoff, Vice President Kamala Harris' husband, who used the song in some of his rally appearances.
In an interview with Rolling Stone, Alexander said that he and the band's co-founder Danielle Brisebois received the invitation less than a week before the event and had to prepare everything immediately.
New Radicals rose to fame in the late '90s with their only album Maybe You've Been Brainwashed Too. It included the songs "You Get What You Give" and "Someday We'll Know," which was covered by Mandy Moore and Jonathan Foreman for the movie A Walk to Remember. – Rappler.com