TWICE is also set to release their third full album in November
TWICE unveiled their highly-anticipated first English-language single "The Feels" on Friday, October 1.
True to TWICE's energetic and colorful vibe trademark, the music video for "The Feels" sees the girls of TWICE living out their prom fantasies as they sing about the excitement and nerve-wracking emotions they feel as they experience love at first sight.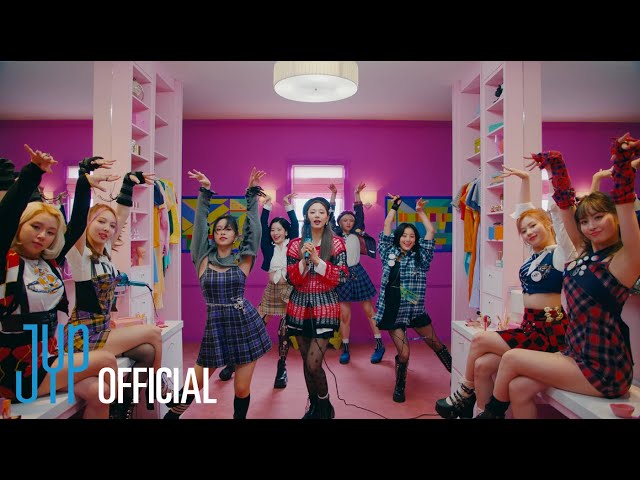 "The song is about falling in love at first sight and how we should stay true to our feelings when we're struck with love. It shows our style as a group; not just the words or the message of the song, but the entire aura or feeling of the song reflects who we are," member Chaeyoung told Bustle.
The nine-member group previously released English versions of their past tracks including "I Can't Stop Me" and "More & More," but TWICE said that releasing an all-English single marks a "new chapter" in their group's journey. Member Nayeon told Bustle that it's a way for them to communicate better with their international fans. 
At the end of the music video comes a surprise announcement about the group's future activities.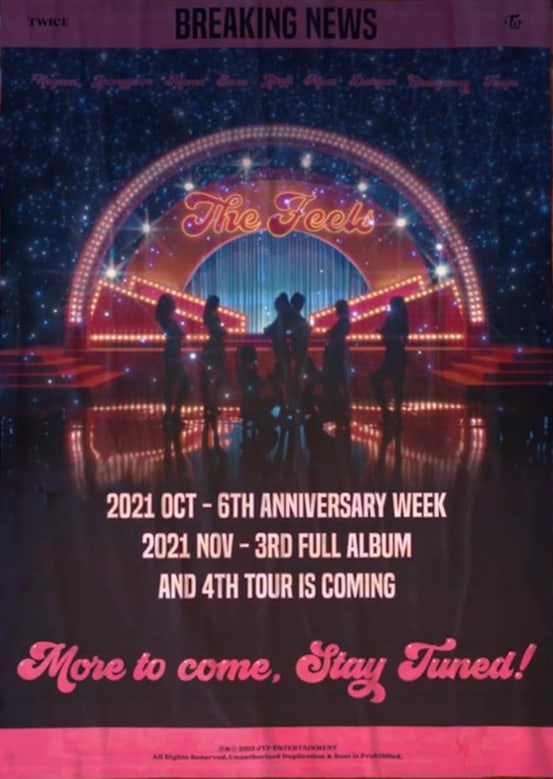 According to the poster, TWICE is set to celebrate their sixth anniversary in October. The group will also release their third full-length studio album in November, and are also gearing up for their fourth tour.
TWICE released their latest album Taste of Love in June 2021. The group is also known for their hits "What is Love," "Fancy" and "Alcohol-Free." – Rappler.com