Pageant blogger Norman Tinio shares his thoughts on the new Miss Earth queen and his take on the criticism following the announcement of a back-to-back win for the Philippines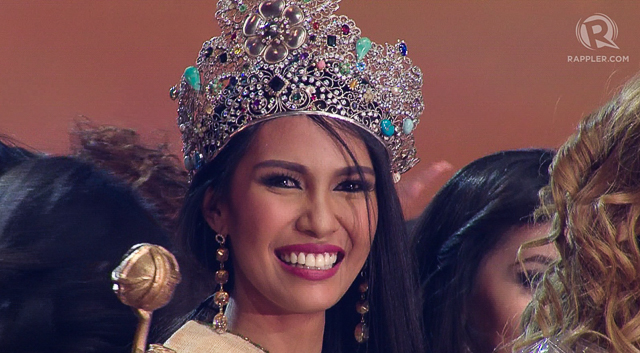 Note: The piece below was first posted in Norman Tinio's blog. It is republished here with his permission.
I love it when a candidate faces the near insurmountable task of doing a back-to-back pageant win in a competition. Angelia Gabrena Ong of the Philippines faced the challenge head-on and was rewarded with a crown she promised to bring back to the country before departing for Vienna. She is now your Miss Earth 2015 and the successor of last year's Jamie Herrell, also from the Philippines. (READ: PH bet Angelia Ong all set for Miss Earth 2015 pageant)
In a foreign country, Angelia took the test (and pressure) of representing the country of the reigning titleholder and passed with flying colors. There is no doubt that she won fair and square. She will now be the voice of Miss Earth for one full year. And her Elemental Court is made up of Dayanna Grageda of Australia (Air), Brittany Payne of the USA (Water) and Thiessa Sickert of Brazil (Fire).
But after the dust has settled, the bashings from all fronts continue, and in both local and international scales at that. The main gripe of most commenters is the constant favoring of the Philippine delegate in the annual Miss Earth, such that no edition has ever been complete without the Philippines placing no lower than Top 16, or Top 8 for a majority of them.
And with 3 crowns to show in only 15 years of existence, the questions that beg to be answered are these: Is Miss Earth always a default international beauty pageant to insure that at least one Filipina representative will never go unplaced in the annual performance tally? Is Miss Earth obliged to include Miss Philippines in the first or second cuts every single year? Is there really an unfair favoritism that can no longer be changed?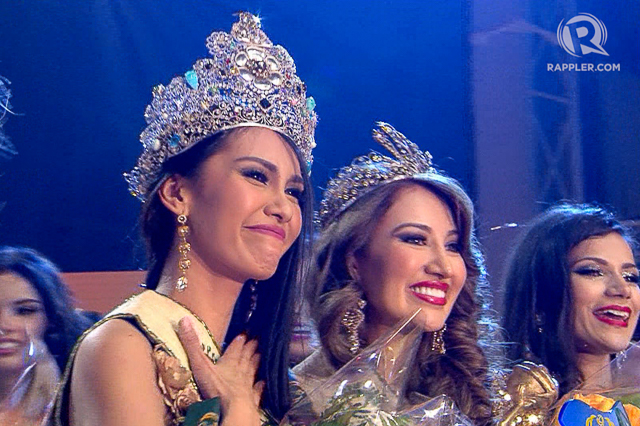 It is important to note that the victory of Angelia Ong last Saturday, December 5 was not handed to her on a silver platter. Neither was the path to the crown made easy on her behalf. In fact, I would go out on a limb and speculate on why Lorraine Schuck – Vice-President of Carousel Productions – was emotional when the camera quickly panned to her direction after the crowning of winners.
Half of her could be very happy that a Filipina won and scored the pageant's first back-to-back ever. On the other hand, she might also be worried about the potential backlash from around the globe with another Miss Philippines coming out on top. I can understand where she could be coming from in both scenarios.
But all things being equal, I have to hand it to Angelia who clearly deserved to become Jamie Herrell's successor. The quality of her presentation and answers can never be ignored.
She was in her best element all throughout. There was hunger in her face that was framed in such a beautiful aura. And the predominantly foreign judges must have been clearly convinced.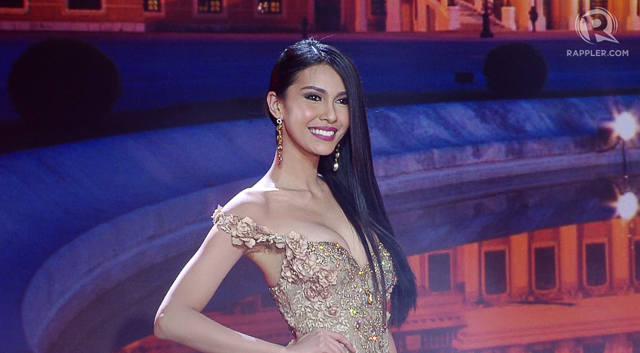 Keep in mind as well that all the candidates were keenly observed from Day 1 in Vienna. A potential winner must exhibit a genuine sense of love and care for Mother Earth, aside from exhibiting a sincere attitude and personality that will continue the crucial advocacies of the environmental-themed pageant.
True. There were 85 other contenders. And to shine head and shoulders above the rest is not the easiest thing to accomplish. Physical beauty is already a given. But to match good looks with the unconditional calling for service and commitment makes the selection a lot more difficult. Fortunately, Miss Philippines showed all of that and more.
Some might say that the placements could have been more acceptable had Angelia snagged just one of the "elements" instead of the Earth title. But there are the judges' scores to rely on to maintain the integrity of the entire proceedings.
Switching one over the other just for the sake of avoiding a back-to-back would prove to be more damaging than letting the actual numbers speak for itself. Besides, the respected panel can individually voice out their opinions if they found something amiss.
So let the final results remain as is. The country sash shouldn't be considered a factor in this case. Miss Philippines is Miss Earth 2015, and will remain as such until late 2016. – Rappler.com
Norman Tinio started pageant-blogging back in 2009 but has already been an avid pageant enthusiast since the early 70s. Apart from that, he is an Industrial Psychologist by profession, movie addict by nocturnal choice and an ex-Seminarian who can pray in Ancient Latin. You can always find him and his daily musings at normannorman.com.
More Miss Earth 2015: