Catriona is this year's Philippine representative in the international Miss World 2016 competition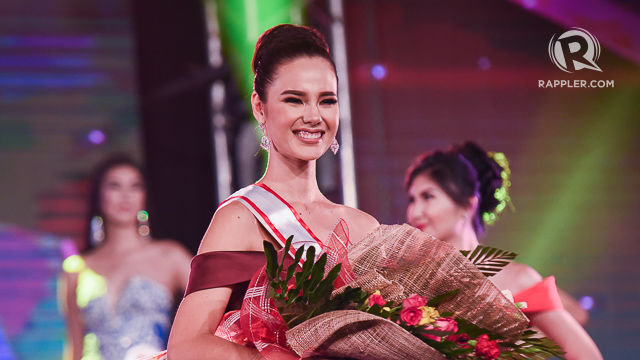 MANILA, Philippines – Catriona Gray is Miss World Philippines 2016! The 22-year-old Australian-Filipino model, singer, and blogger won the title at the coronation night Sunday, October 2, at the Manila Hotel. (READ: FULL LIST: Winners, Miss World Philippines 2016)
She will represent the Philippines at the Miss World competition to be held in Washington DC, USA on December 18.
Catriona also got many of the special awards announced at coronation, including Best in Swimsuit, Best in Long Gown, and the Fashion Runway award. 
She has a Master Certificate in Music Theory from the Berklee College of Music in Boston. Aside from singing, the Albay, Bicol representative can also play guitar and has a black belt in Choi Kwang Do. 
– Rappler.com