This year's Miss Earth Philippines urges the public to stop spreading fake news, and pushes for a carbon tax in the country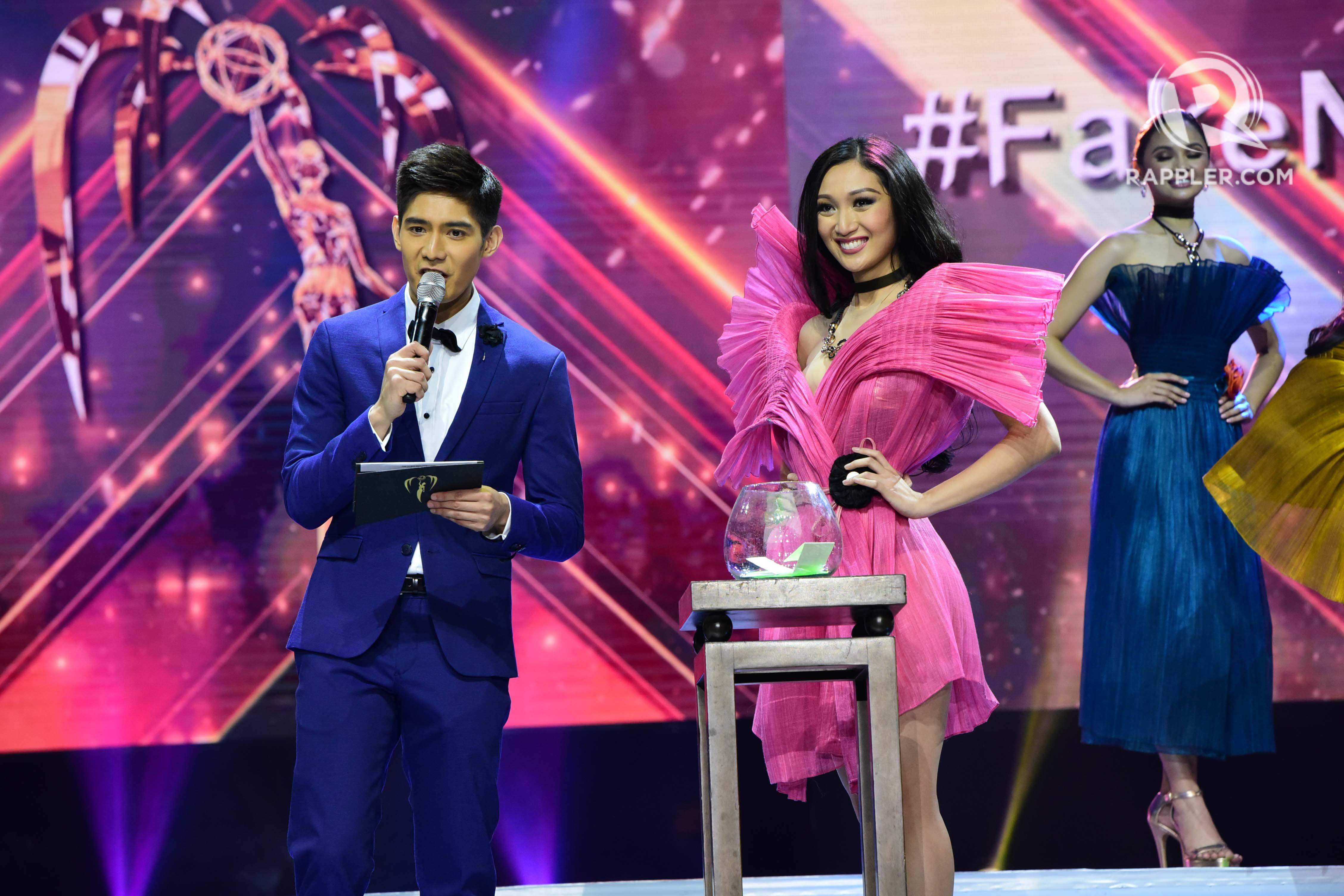 MANILA, Philippines – Arguably, the most difficult task for candidates in beauty pageants is the question-and-answer segment.
Under the spotlight, and the scrutiny of millions, they have to process a question and quickly formulate a response. Those who cannot think quick enough on their feet fail while there are those who manage to pull off a winning answer.
As judges deemed, such is the case of Manila candidate Karen Ibasco who was crowned Miss Philippine Earth on Saturday, July 15.
In the first speaking portion, called the hashtag portion where candidates were made to draw from a fishbowl a topic they had to expound on, Karen picked #fake news.
On the topic, she said: "Nowadays, a lot of people distribute fake news but one of the most important mediums is social media. We have to learn [how] to use it for social good. We have to learn to disseminate…and also to filter the right information not just for yourself…but also for the people in your circle of influence."
Watch her response here:
After hurdling her way to top 5, she was then asked what she wanted to change about the environmental policies of the country.
She replied: "Everyone [is] experiencing climate change. I'm just grateful that the Philippines has signed the Paris Treaty. What I want to see is to pass a carbon tax. In that way, we would invest in renewable energy to help our world to be a better place, greener, inhabitable for the whole country."
Watch her response here:
The other candidates in the top 5 were asked the same question. – Rappler.com