One lucky Earth warrior is set to succeed Katherine Espin at the Mall of Asia Arena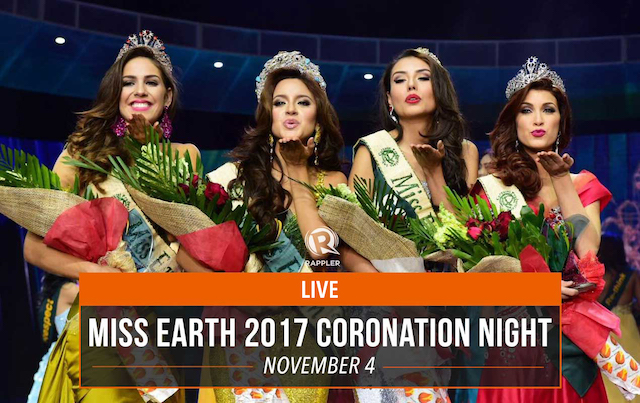 MANILA, Philippines – The contestants of Miss Earth have gathered in the Philippines once more to see a new queen crowned on Saturday, November 4, at the Mall of Asia Arena.
On the big night, Ecuador's Katherine Espin will crown her successor from among 84 beautiful women from around the world. Who will become the new ambassador for the planet?
Find out with us as Rappler live streams the Miss Earth 2017 coronation night! Bookmark this page or head over to fb.com/rapplerdotcom to watch. – Rappler.com
More Miss Earth 2017 on Rappler