Navigate the streets of Metro Manila with the right websites and apps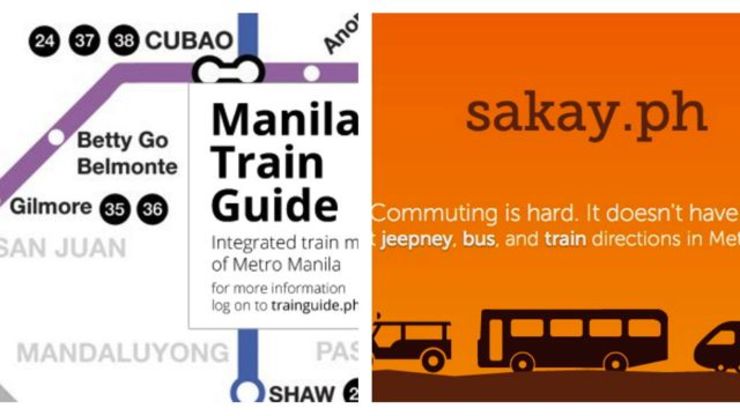 MANILA, Philippines – On the same day lawmakers grilled transport officials over glitches in the Metro Rail Transit 3 (MRT3), the much-maligned railway system went on provisional operations just before rush hour on Monday, September 1, forcing commuters to board buses and jeeps and brave EDSA traffic.
Despite service interruptions, non-functioning escalators and ticket dispensers, long lines and cramped carriages that plague Filipinos everyday, the MRT3 still remains the preferred mode of transport for many commuters.
It's a daily battle, but with proper preparation, it can be survived.
But to those who have given up on the MRT, other public transportation options are the only solution. Rappler rounds up some of the websites and smartphone apps to ease the stresses of the daily commute.
Web service for commute directions
Skip the taxi queue and head to the nearest bus station or jeepney stop armed with directions from the web app Sakay.ph. The service provides commuters with a map plus jeepney, bus, and train directions to destinations in Metro Manila – kind of like Google Maps, but for commuting.
Users indicate their starting point and destination, and they get detailed instructions, estimated travel time, and cost of the commute.
The directions can be printed for offline use or sent on SMS.
With the help of its community of users, web service Trip Barker combines real-time weather and traffic information along with the best trip route plotted on a map. Smartphone users can also check out the mobile version of the website, which they can use to report traffic incidents and weather conditions from their current location.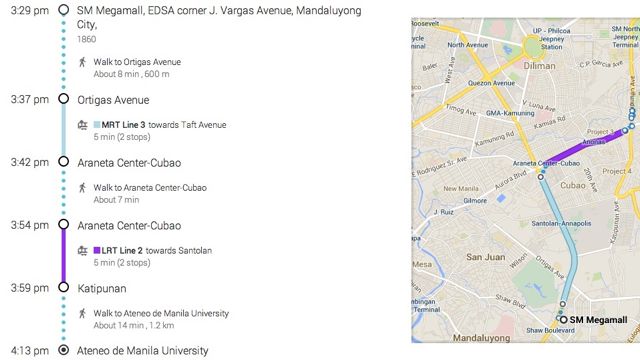 ParaSaTabi.com relies on users' input to provide commute directions. The accuracy of their database depends on contributions from users; the more popular a route is, the better the directions are.
Users can also post on the Route Wish List page to ask fellow commuters for specific instructions.
Google Maps is not just for looking up locations anymore – it can also provide commute directions. The service plots out the best route using trains and buses, along with estimated travel time and fare and the trains' operating hours.
Users can also customize their trip by preferred mode of transport or options like "fewer transfers" and "less walking."
For those unfamiliar with the bus system along EDSA, check out this Rappler infographic and the new bus segregation scheme.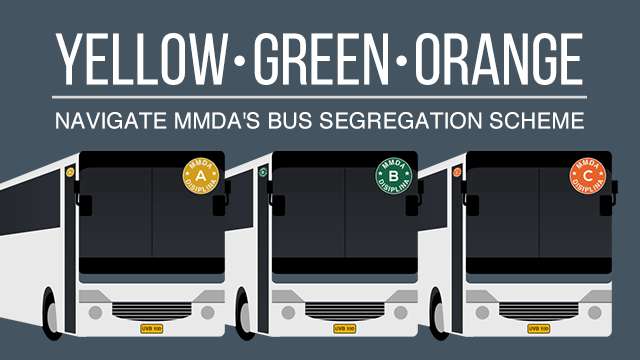 Forum posts from fellow commuters 
For all its bells and whistles, Google Maps isn't perfect. The best directions often come from actual commuters who have gone through the routes firsthand.
Blogs like ph-commute.com and DirectionsOnWeb provide detailed instructions for driving or commuting to places like the Makati CBD, Bonifacio Global City, Ortigas CBD, popular malls around the metro, and tourist destinations.
Nearby locations and landmarks are also nearly categorized according to city and area.
Because these blogs have been written from a tried-and-tested point of view, they come with tips that can't be found in Google Maps-based web services, such as this special rush hour commute guide to Bonifacio Global City buildings from MRT Ayala station. 
Users can also look for help in the comments section, but with the dozens of posts there everyday, there's no guarantee it will be answered on time.
Popular forum PinoyExchange also has a Commuters Guide thread running to the hundreds of pages. Thread 3 is currently the latest. See other posts dating back from 2010 here and here.
Train guides
For those who still prefer taking the MRT, apps like MRT PH (iOS) or MRT Cam (Google Play) allow users to see if a certain station is crowded and if it's advisable to line up for the train.
Trainguide.PH provides a user-friendly interface for commute directions exclusively on trains, although options for bus and jeep transport are also available, along with tips for a stress-free ride.
Checking and reporting traffic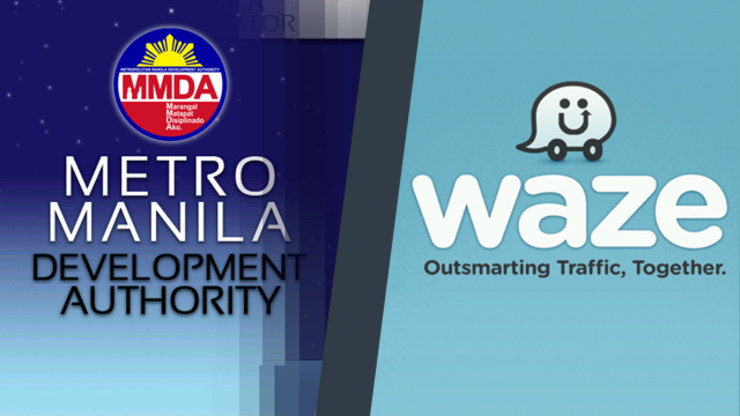 The free apps Waze (iOs; Google Play) and MMDA (iOS; Google Play) are indispensable for the road warrior.
The MMDA app provides real-time updates on the traffic situation along major roads, while Waze helps users find their way around with its voice turn-by-turn street navigation feature.
A neat feature in Waze allows users to see fellow drivers' incident reports and traffic advisories in real-time.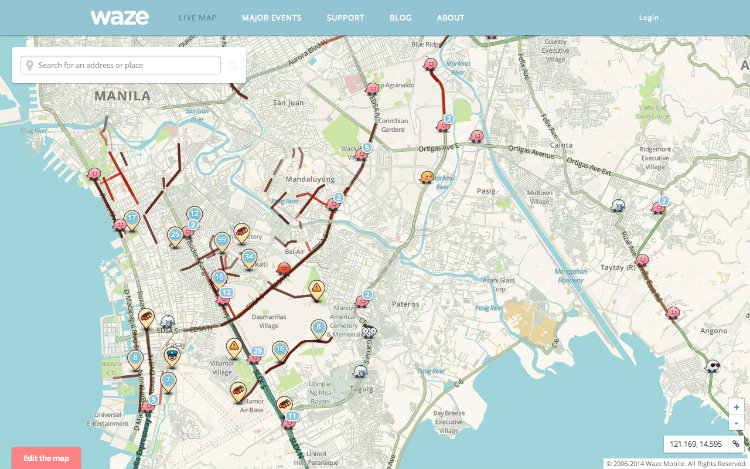 The website TrafficDito also relies on crowdsourced information to help users decide on the best route to take before they hit the road.
 Taxi-finding services
Those willing to spend a little more for convenience will appreciate taxi-finding apps like GrabTaxi and EasyTaxi.
Passengers use the smartphone app to request for a cab to their destination. Nearby drivers respond to the booking request, and once they're matched, they can contact each other directly for easier communication.
A pricier option is the pay-per-ride chauffeur service Uber and GrabCar. The booking process is essentially the same, but the cars are more high-end.
These services may cost more, but many users have often rated them safer than the usual metered taxi.
Any other websites and apps that are indispensable for the everyday commute? Share them in the comments below. – Rappler.com