Rappler contributor Voltaire Tayag shares his list of candidates who can be the next Miss Universe Philippines winner
The 2020 Philippine national pageant season would be virtually nonexistent if it were not for the extraordinary efforts of the Miss Universe Philippines Organization and the candidates. Pageants are tough enough as they are but the past 9 months and dealing with the pandemic have pushed them to their limits.
During my interview with Miss Universe Philippines National Director, Shamcey Supsup, she said it was important for them to continue with the pageant not just for the organization but for the candidates.
"I think the main message is hope. Because these are unprecedented times. I think this is the first time that the whole world was put on a halt. Something that we are not really sure how to combat yet. But I say that no matter what throws at you, as long as you have hope in your heart, then there's going to be a light at the end of the tunnel. People have been giving up on their dreams. They think it's not valid anymore or is not essential anymore. We want the pageant and the girls to really inspire them that every dream is valid. And you can still hope to reach that no matter the circumstances," she said.
Of course, it takes a village of pillars in the Miss Universe Philippines Organization to mount such an undertaking beginning with Jonas Gaffud as MUP Creative Director, Mario Garcia as Business Development/ Marketing Head, Atty. Nad Bronce as Head of Legal Affairs, Lia Ramos as Head of Women Empowerment Committee and Charity and Albert Andrada as the Design Council Head.
A new normal pageant
The MUP Pageant is making history for not only being the inaugural edition of the new franchise holder but also being held during the quarantine restrictions. Thankfully, it did not go fully virtual but it is still under new normal standards.
It started out with a bang during the MUP Press Presentation of the official candidates and a major runway event. However, since then, it has relied primarily on the social media campaigns of the candidates.
Candidates with existing huge social media followings automatically gain an advantage in terms of media exposure. At the height of the quarantine, candidates who had access to designers, glam teams, and other resources resulted in better pictorials. Needless to say, those who also did not have to worry financially could focus on fulfilling requirements rather than thinking about how they will survive.
So to the 45 candidates that made it through the 9 months and passed all the Covid tests, this in and by itself is a life victory that will carry them through tough times.
I would like to give a special mention to the candidates who were unable to continue on their journeys for understandable personal and health reasons. Angela Aninang of Negros Occidental, Princess Laureano of Aurora, Maria Lara Hamid of Capiz, Chiara Lyn Markwalder of Leyte, Maria Isabela Galeria of Sorsogon, and Vincy Vacalares of Cagayan de Oro.
Their journey may have been cut short but they have a bright future to look forward to.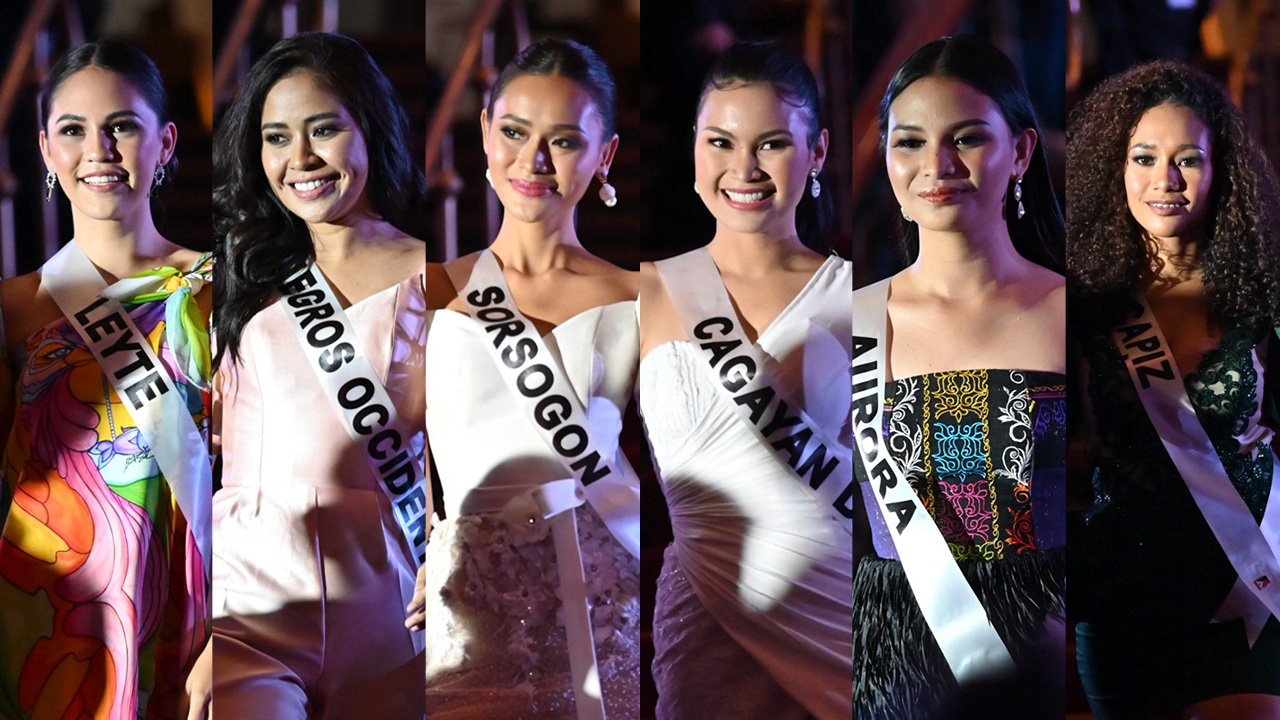 The reality TV or social media style of authenticity
To rephrase a popular quote, in today's times it might be appropriate to say "Don't judge a candidate by her social media alone." So it's a good thing that I had the privilege of having Zoom interviews with all of the candidates, the Ring Light Series, the preliminary competitions to make my Best Bets List. These have all proven to be game-changers.
We hear the word "authenticity" being used often by the candidates. There have been debates and discussions on the interpretation of this word. I feel that the message of authenticity can get lost in translation and used as a shield to mask an unwillingness to change for the better. Don't confuse the message of authenticity as do whatever you want. A lot of young people who grew up with reality TV and social media have a notion that I can be a mess and still be a celebrity.
Unpredictable results
Without any historical trends or patterns as a basis, the MUP pageant results are as uncertain as the climate we are in today.
Will there be regional groupings in the selection of the semifinalists? Will the preliminary scores carry over to the finals night? Will the MUP Organization have any say in the selection process or will it be solely left to the hands of the judges? Will the really good speakers and very wonderful personalities in the closed-door interviews score higher in swimsuit and evening gowns because the judges fell in love with them? This is something that happens in pageants, especially when the judges get to see the interviews first.
The Preliminary Judging panel includes former Miss Universe Philippines representatives namely: Maria Venus Raj, MU 2010 4th Runner-up; Ariella Arida, MU 2013 3rd Runner-up; and MJ Lastimosa, MU 2014 Semifinalist.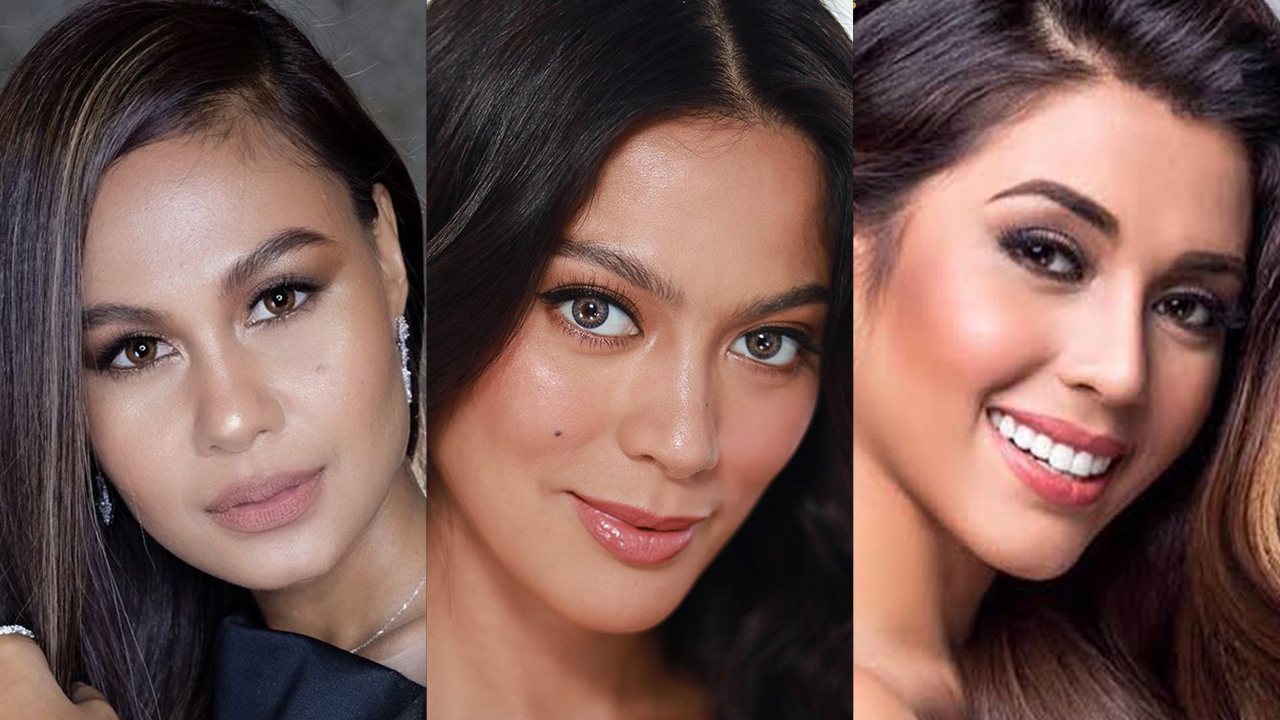 Completing the judges' panel are Dra. Katrina Salonga-Versoza, Jackie Aquino, Neil Perez, and Sam Versoza.
The Preliminary Competition was held at the Cordillera Convention Hall at the Baguio Country Club and hosted by Benjamin Alves. The stage production featured LED screens and a U-shaped runway where the candidates could show off their runway skills.
As soon as the music started the remixed version of "Mabuhay" originally used in the 1994 Miss Universe pageant, I started to get goosebumps. It was a very symbolic way of reliving the glory days of pageantry and pageant history as well as celebrating the now and the future of Philippine pageantry. Seeing them in their national costumes set in the beautiful mountains of Baguio was a glorious moment for the Miss Universe Philippines' triumph in staging its first ever pageant despite the challenges.
Based on my overall impression of the candidates and their preliminary performance, I feel that the following ladies are the Best Bets for Miss Universe Philippines 2020. If the preliminary scores are erased and they all start on a clean slate during the Finals, this list can be flipped around entirely. All of these women have the potential to up their game and kick it up a notch during the FInals. So, someone who was in the 16th position can jump to becoming Miss Universe Philippines. All these women are quite capable of wowing the judges. The question is: Will they deliver?
Top 5
Pauline Amelinckx of Bohol – Even before watching the Preliminaries, Pauline was already my choice for Miss Universe Philippines. She loves chocolates and waffles, wrote a children's' coloring book on marine life conservation, and has the most amazing smile. She has an undeniable charm and relatability. She wore a fuschia/red pleated gown by Mikee Andrei. The ponytail and a Veronica Lake hairstyle I feel suits her best. It would be an amazing feat if Miss Universe Philippines 2019 Gazini Ganados crowns Pauline. In 2017, Gazini was Pauline's runner-up in the Miss Bohol pageant. In Q&A, she not only has substance and eloquence. What sets Pauline apart is the tone of her voice and delivery is filled with so much passion and conviction. With also 4 of the special awards, I feel that the crown is hers for the taking.
Ysabella "Bella" Roxas Ysmael of Parañaque – When you come from the line of Miss Universe 1973 Margie Moran, beauty is truly in your blood. Her grace and sophistication come from being a ballerina. It's no wonder she bagged the Best in Evening Gown wearing the Furne Amato peach/rose gown with ostrich feathers. But the best revelation she made was that she is a fan of RuPaul's Drag Race and how she identified with how the drag queens felt so comfortable in their own skin and celebrated who they were. I found that to be very refreshing to hear. 
Christelle Abello of Aklan – I absolutely love the charm and personality of Christelle. I loved her even more after hearing how much she loves to eat. Living in California, Okinawa, and Manila has developed her personality which is very evident in her Q&A. I hope she has a different gown for the finals because the silver Cherry Veric gown was a bit too busy and did not show off her beautiful body. There was a sleeve, a cape, a slit, cutouts, and lots of shining, shimmering – a tad too much. 
Michelle Gumabao of Quezon City – This pageant veteran was instantly on the frontrunner status the moment she announced her candidacy. Being an athlete, model, and motivational speaker, Michele knows the competition and the hard work and persistence it takes to win. She came out in a teal gown by Noel Crisostomo. The draped fabric was a bit distracting. From the neck up, Michelle's clean look suited her. I am certain that Michele has another finals gown in store. Her Q&A's are a masterclass in public speaking. 
Billie Hakenson of Cavite – This flight attendant made waves when she spoke about her sexuality during the closed-door interviews. But soon after, you quickly realized there is so much more to this articulate and intelligent woman. Her short hair and modelesque figure set her apart from the other candidates.  She wore a white, asymmetric, one-sleeve gown with a slit and heavily encrusted bodice by designer Louie Pangilinan.
Top 10
This group of five women can easily slide into the Top 5, depending on their performance in the finals.
Rabiya Mateo of Iloilo City – For Rabiya, the mantra of "Basta Ilongga gwapa" can be extended to "and Best in Swimsuit". This distinction usually meant the winner is sure to place very high in the rankings. Rabiya has had one of the best social media photos and she was consistently releasing tasteful photos. This Ilongga-Indian stunner wore a white Jung Candelario evening gown with a deep V neckline and a dramatic cape.
Alaiza Malinao of Davao City – This farm girl and basketball scholar grew up to become a top model and now a candidate in MUP. She had a great swimsuit performance. She wore an original June Macasinag evening gown made of gold chain metal with fish scale details on the skirt. The gown was made especially for Alaiza by this young Filipino designer who studied in Paris.
Tracy Maureen Perez of Cebu City – Tracy totally deserved the Miss Photogenic Award with all her amazing pictorials. Taking a lesson from drag queens, Tracy had the best reveal in the competition. She came out draped in a Daniel Manila red cape with a huge ribbon. And as she turned around, she removed it to reveal a crystal-encrusted nude illusion gown. I think this dramatic moment would have earned her huge cheers if an audience was present. Tracy has one of the prettiest faces in the competition.
Apriel Smith of Cebu Province – Apriel has a commanding presence on stage. I know that she would look absolutely stunning in that Ezra Santos gown that sparkled and featured a dramatic train. She reminded me of Miss USA 1993 Kenya Summer Moore. I have always dreamed of a black Filipina beauty representing the country in Miss Universe. Apriel could very well be that person if the stars align for her.
Sandra Lemonon of Taguig – This French/Filipina beauty knows when to turn on that charm and that star quality. Some girls just have "it" and Sandra has it. Combined with an effervescent personality and engaging communication skills, she could very well crack the Top 5 if she is given a microphone. She looked fabulous in a canary yellow evening gown with that unmistakable Mark Bumgarner silhouette.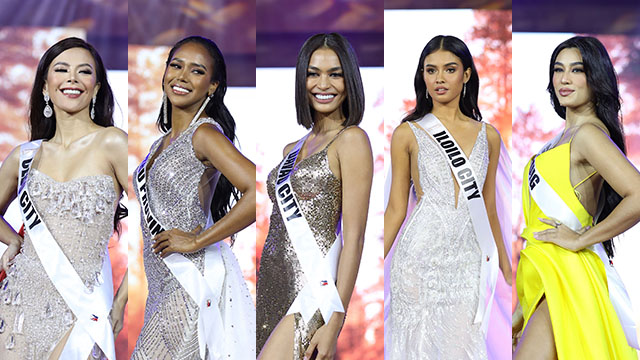 Top 16
Skelly Ivy Florida of Biliran – There is something remarkable about Skelly. She has a very kind face and demeanor and yet strikes a fierce pose. I think Skelly could have made it to the Top 16 even without winning the Lazada spot that automatically earned her a semifinals spot. Then again, what a relief it must be knowing that you would be competing in the Top 16. She looked very beautiful in the silver asymmetric gown by Benj Leguiab IV.
Jo-Ann Flores of Laguna – She is a UP Diliman magna cum laude graduate and a hotel director. Sporting a classic chignon, Jo-ann sparkled in her Chico Estiva gown that dazzled in silver and blue. Her beauty reminds me of Dindi Gallardo and Tetchie Agbayani.
Lou Dominque Piczon of Mandaue – This motorcycle driving, taekwondo expert, model, and account executive is another pageant veteran. She worked that Hanz Coquilla nude illusion gown.
Caroline Veronilla Misamis Oriental – The Ateneo de Cagayan magna cum laude graduate of Development Journalism not only has brains but a great personality as well. Apparently, she likes the rodeo. She had a very good closed-door interview and swimsuit round. If there was one aspect that worries me, it was her orange evening gown. If she makes it to the finals, I am sure she can win the judges over with her charisma.
Paula Ortega of Albay – She is a nurse & lab technician who loves to dance salsa. Armed with a great smile and personality and a Spanish accent that is hard to miss, Paula is one of the candidates who leave a great impression. She wore an asymmetric silver gown with layers and layers.
Adee Hitomi Akiyama of Oriental Mindoro – I love how she always says she is half Japanese and 100% Pinoy at heart. She is a Doctor of Medicine and is currently working at the Medical Center of the Armed Forces of the Philippines. She's definitely traded in her scrubs for that stunning Ryan Ablaza Uson gown – although I think her patients wouldn't mind seeing her in that during her rounds. Obviously, we know she is smart but what makes Adee so relatable is that is not what she talks about. She still says she is a Disney girl at heart. That truly shows how secure she is in her own skin and her past. That's beautiful.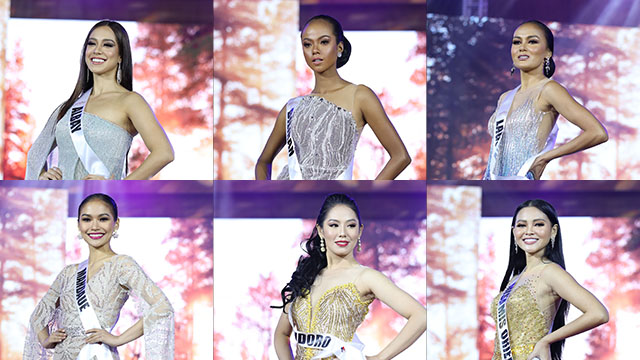 Preliminary competition host Benjamin Alves also announced the Specials Awards. These are very special because, without these sponsors, there would be no pageant.
Special awards
Face of the Universe – Pauline Amelinckx, Bohol
Best in Swimsuit – Rabiya Mateo, Iloilo City
Best in Evening Gown – Ysabella Ysmael, Parañaque City
Miss MG Philippines – Michele Gumabao, Quezon City
Miss Creamsilk – Pauline Amelinckx, Bohol
Miss Downy Sweetheart – Pauline Amelinckx, Bohol
Miss Cetaphil Sun – Pauline Amelinckx, Bohol
Best in National Costume – Lou Piczon, Mandaue City
Miss Photogenic – Tracy Maureen Perez, Cebu City
In one day, we will all finally found out who will become Miss Universe Philippines 2020. A reminder: this is only my Best Bets list. The field is still wide open and that crown is up for the taking by anyone of the 45 candidates. At the end of the day, nothing can stop a candidate from fulfilling her destiny.
If you want to relive all the activities, the Ring Light series, the preliminary competitions, and watch the Grand Finals of Miss Universe Philippines, head on over to www.empire.ph and subscribe. – Rappler.com